Mum working two jobs to make ends meet wins £838k on lottery
9 March 2023, 16:36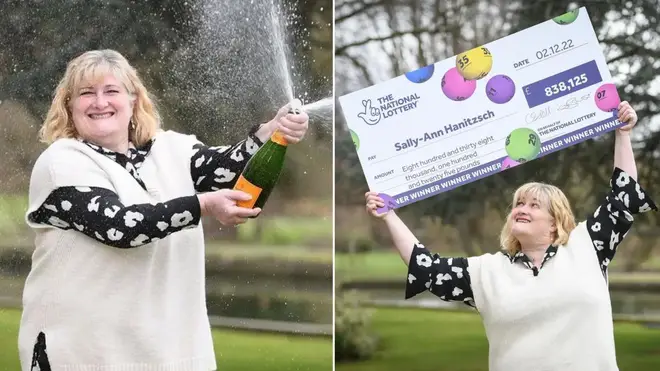 Sally-Ann worked full-time at Cambridge City Council, plus 20 hours a week at Morrisons.
A hardworking mother with two jobs is celebrating with her family after winning a whopping £838,125 on the lottery.
Sally-Ann Hanitzsch, 55, was employed full-time as a council assets officer and was topping up her income with extra shifts at a supermarket before her lucky numbers came in.
The Cambridge City Council clerk, who clocked up an extra 20 hours a week as a customer services assistant at Morrisons on top of her day job, discovered she had matched all five main numbers plus a lucky star in the EuroMillions draw during a tea break.
Her new fortune means she will be able to buy a home, help her kids and scale back on what she described was a "very tiring" working week.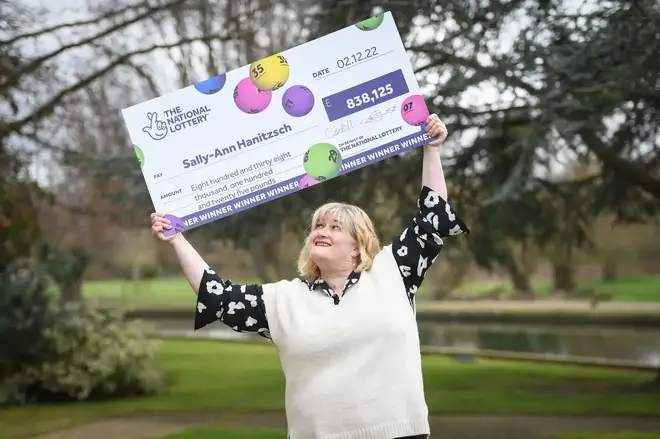 "The win means I'll be able to have some of that time back and also help my family financially," said Sally-Ann.
"I'm now debt free; I'm buying a home, having lived in social housing for years.
"I'm going to help Jack and Sophie to get on to the property ladder, buy a new car, probably a new Ford Fiesta as I don't need anything bigger, go on a few holidays and plan the big trip to Japan."
The mum-of-two revealed how she discovered her life-changing jackpot win during a nine-hour shift at Morrisons.
"It was on a Saturday shift in January when I had a couple of minutes and thought I'd check my tickets," she said.
"I rarely check them because I never think I'll win but asked a colleague to scan and she said you need to call the National Lottery now and sign the ticket.
"I thought she was joking but I called during my break before returning for the rest of my nine-hour shift, knowing I was £838,000 richer.
"Then all of a sudden lots of other staff members started to arrive at the kiosk asking about the win.
"Word had got round that someone had won big… and it was me."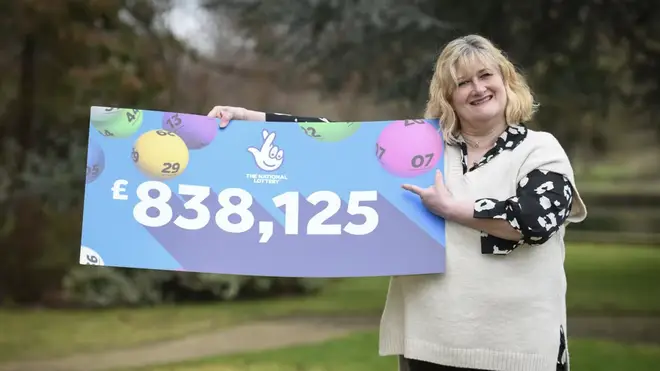 Sally-Ann explained she immediately phoned her two children, Jack, 27, and Sophie, 22, to share the incredible news but the duo didn't believe her right away.
Her son thought she had "lost the plot" initially, but after realising his mum's claims were true the family celebrated together the following evening with a takeaway curry.
When asked what her plans were for the future, she revealed that although she worked her existing rota before quitting her job at the supermarket, she has no plans to give up working for the council.
She added: "I'm only 55, I love my job and my colleagues at the council.
"When I told my supervisor she cried. That's how much of a team we are."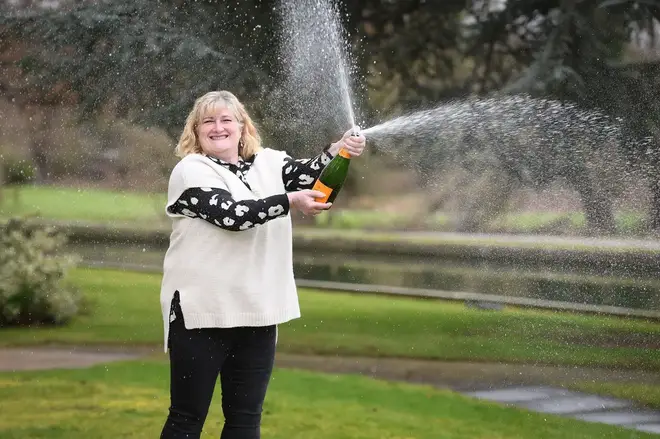 Sally-Ann is planning on taking a well-earned break though, and a trip to Asia is on the horizon.
Speaking of her upcoming trip, she said: "I just love Japan, the lights, the automated machines, the cartoons, sumo, the food.
"I've never been and it has always been a dream I thought I'd never be able to fulfil.
"The win means I can visit Tokyo, Hiroshima and do it all during the spring to see the beautiful blossoms."
Read more: