Over half of Guide Dog owners say people distract their dogs from working
28 April 2023, 12:21 | Updated: 28 April 2023, 14:21
New research has found that over 50% of the public put guide dog owners in danger every day.
Over half of Guide Dogs owners say members of the public dangerously distract their dogs at least once a day.
New research has revealed that 55% of those using service animals to safely get around experience tricky encounters with people who want to pet their dogs or give them treats.
More than two-thirds (68%) also admitted to changing their plans or avoiding certain areas altogether to avoid strangers stopping their dogs from doing their job.
Common ways members of the public could distract Guide Dogs include stroking, whistling, taking photos and offering food – all of which can be frightening to people with sight loss relying on the animals to keep them safe.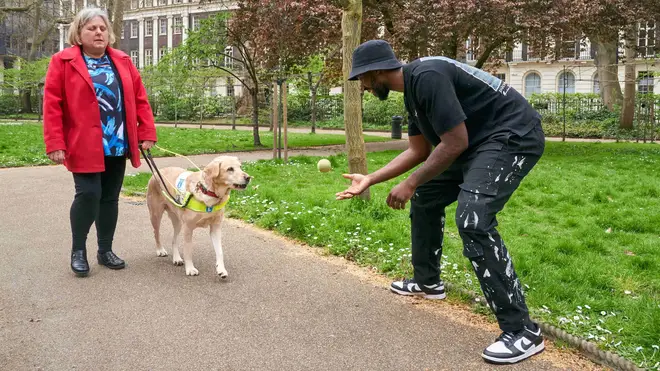 Charity Guide Dogs conducted further studies which flagged that one in five people confessed to trying to get a working dog's attention, while over 30% said they had been tempted.
Despite 56% agreeing they would leave staff such as doctors to do their jobs without interruption, 14% said they didn't consider Guide Dogs to be working professionals.
These scary statistics affect people like Lindsey Moore, 51, from Leeds, who depends on three-year-old yellow lab x retriever Iris to complete simple tasks.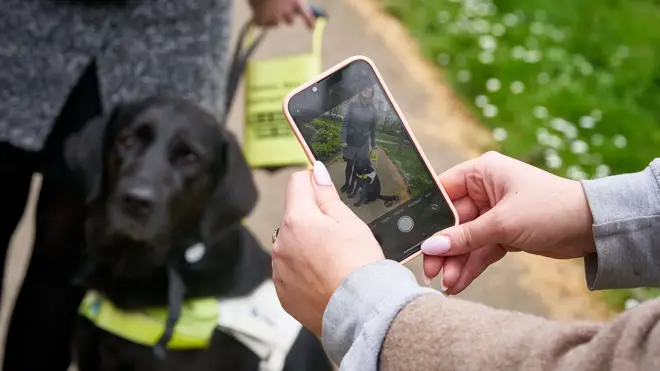 "When I am walking down the street, people will make funny noises at Iris or try and call her over. Sometimes she'll be patted on the head when I'm crossing the road, which makes me nervous as we both really need to concentrate then," said Lindsey.
"The worst experience was when I was trying to get down the stairwell at a busy concert, and people kept reaching out to stroke her as we tried to get past.
"On other occasions, I have even had people grab her lead or harness, when they are trying to be helpful and give me directions, which is really difficult to deal with.
"I'm a singer and part of a local singing group, where everyone understands how Iris supports me, and they are really good with her. But out in public, there seems just to be a lack of education about working guide dogs."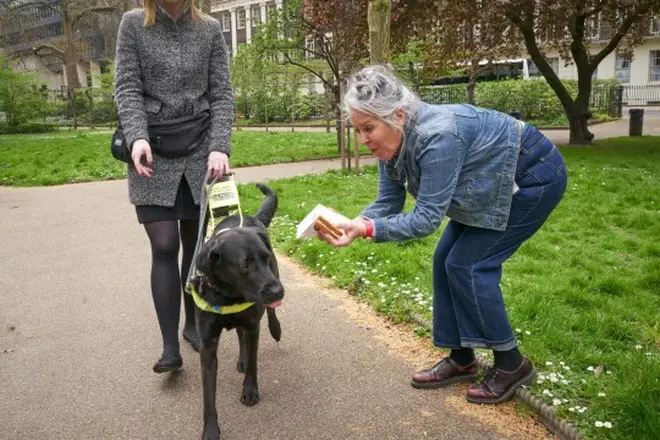 There are easy ways the public can help though, as Tim Stafford, Director of Canine Affairs at Guide Dogs, explained: "Guide dogs are working professionals who play an essential role in providing independence to people with sight loss.
"We kindly ask the public to respect guide dogs' jobs by refraining from petting, talking to, or distracting them while on duty, whether the guide dog is walking somewhere or quietly settled with their owner.
"Our guide dogs need to focus on guiding their handlers safely and confidently. By treating them with the same courtesy as you would any other uniformed worker, you help enable guide dog owners to live their lives freely and without disruption."
Read more: