Is it going to snow in the UK? Met Office delivers latest verdict
8 November 2023, 09:30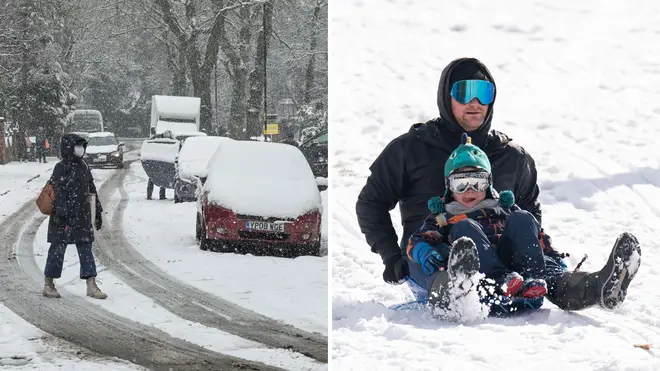 Does the weather forecast predict a snow storm? Here is everything we know so far.
After a wet and windy start to autumn, the UK was left facing floods and destruction after Storm Agnes, Storm Babet and Storm Ciarán battered the country.
This year has seen plenty of changeable weather. The September and October heatwaves brought scorching temperatures to the UK, but now as we enter the winter months a cool polar breeze has been sweeping through the nation.
With rumours of a white Christmas, could there be snow heading to the UK soon?
Is it going to snow in the UK and is there a Met Office snow warning? Here is everything we know so far.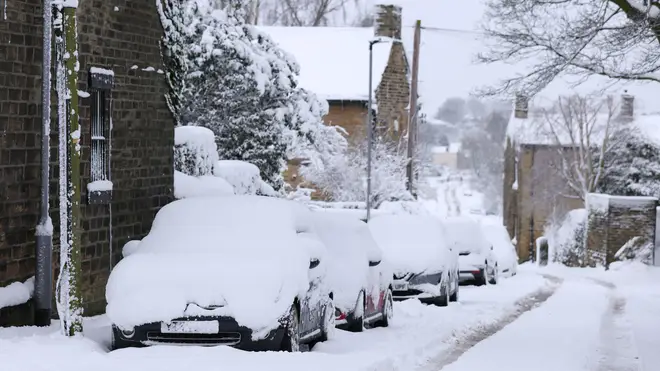 James Madden from Exacta Weather has revealed his snow prediction for the rest of this year.
The forecaster said: "It is now increasingly likely that we will see at least 1-2 notable wintry blasts from late November and into the first half of December, but it may turn milder or much milder later.
"However, a sudden stratospheric warming event from later this month and into December could change that outlook to an even colder and more wintry theme for many parts of the country, and would drastically change the overall outlook for December as a whole, particularly, during the second half of the month, and increasing our white Christmas chances significantly under such circumstances."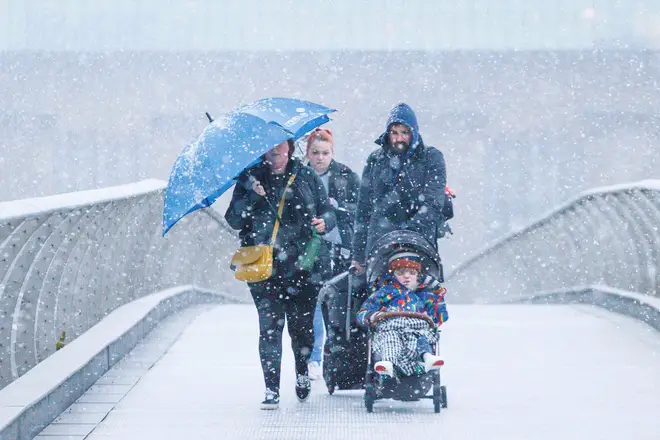 However the Met Office have dampened hopes of snow arriving soon.
A Met Office spokesperson told Mirror Online: "As [the long range weather forecast] states, conditions are likely to remain generally on the mild side for the time of year, therefore the is a very low chance of seeing snow over the whole of the UK in the coming weeks.
"There will likely be snow over the Scottish mountains at times (there already has been), but this is normal for the time of year."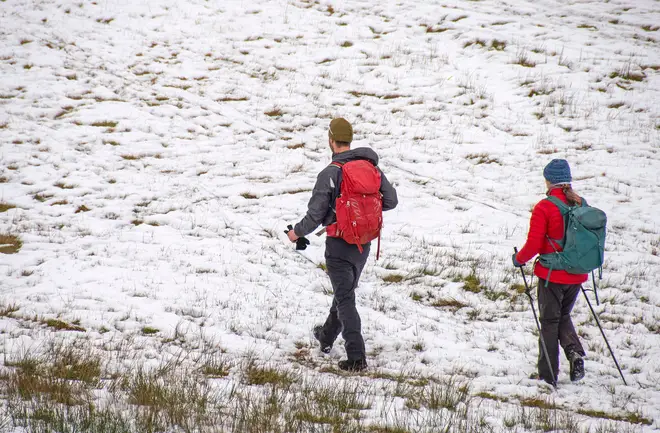 Met Office weather forecast for this week
Wednesday
"Rain and strong winds gradually clearing eastwards to be replaced from the west by sunny periods and an increasing chance of showers, some of these turning heavy. Remaining breezy."
Thursday to Saturday
"Sunshine and showers on Thursday, with some heavy and thundery downpours, accompanied by blustery winds. The showery and windy weather easing on Friday. Saturday starts frosty, but looks mostly fine."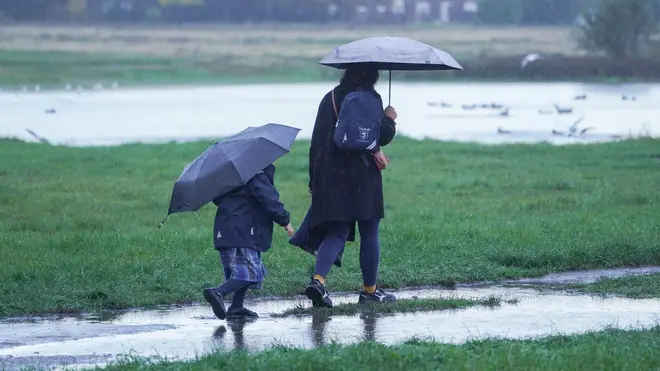 Met Office weather forecast for 11 November- 20 November
"Remaining predominantly unsettled through this period, though typical for the season with no exceptional conditions anticipated.
"Low pressure and its associated cloud and showers slowly clearing northern areas on Saturday, then predominately dry with sunny spells for Sunday.
"Further wet and windy weather moving from the west early next week, followed by blustery, locally heavy showers. The most frequent showers in the west, though some drier interludes too, especially in the east.
"By mid month, the most unsettled conditions are likely to transfer further north, with areas further south perhaps having some drier spells of weather at times. Temperatures through this period normal for the season and within the drier spells, some overnight frost and fog is possible."
Met Office weather forecast 21 November- 5 December
"Unsettled conditions likely to dominate with further rain and showers for all regions. The heaviest and most frequent spells of wet weather are most likely in northern and western parts of the UK.
"Drier spells of weather do remain possible, these most likely to occur in the south. Here, some overnight patchy frost and fog is possible at times but, overall, the chance of widespread fog and frost is lower than normal. Temperatures generally on the mild side for the time of year."