Alison Hammond reveals what Kate Middleton will wear for the Coronation
21 April 2023, 12:31 | Updated: 28 April 2023, 10:58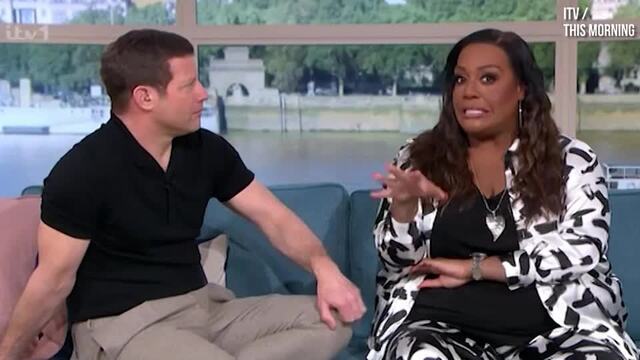 Alison Hammond reveals Kate Middleton will wear 'a hint of blue' for the coronation
The Princess of Wales shared some details about her Coronation outfit with This Morning's Alison Hammond during their meeting this week.
Alison Hammond, 48, has shared some details about Kate Middleton's outfit for the King's Coronation.
The This Morning host met the Prince and Princess of Wales this week in Birmingham during their visit to celebrate diverse culture and thriving creative industries in the area.
Alison managed to get a selfie with Kate and Prince William during the meeting, and revealed more details on Friday's This Morning – including what the Princess will be wearing on 6th May for the King's Coronation.
Taking to the sofa alongside her co-host Dermot O'Leary, Alison said that she asked Kate what she was planning on wearing for the big day.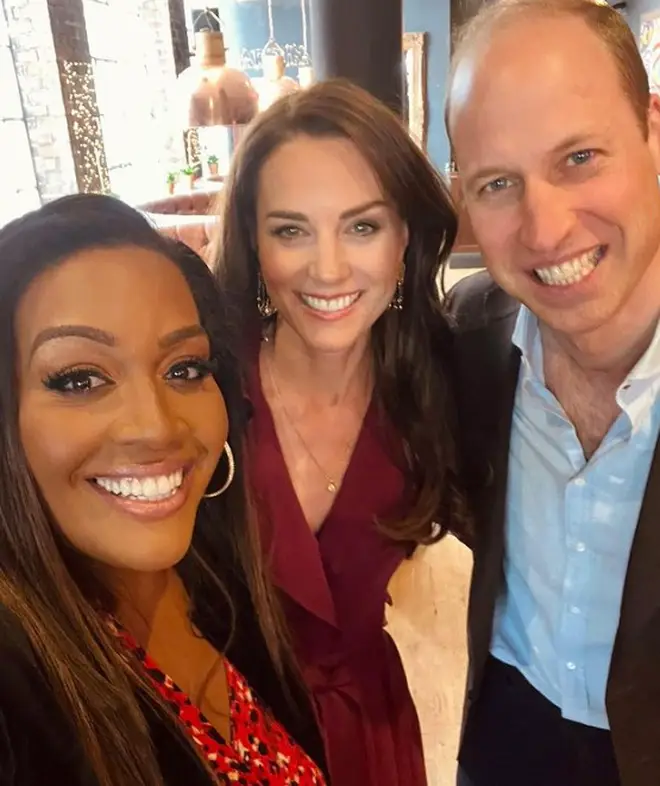 Alison told the Princess of Wales she thought she would be wearing blue, to which Kate responded that there was a "hint of blue" in the outfit.
Speaking about their meeting, Alison went on to explain: "Kate takes one side of the room and then William takes the other side. We went to talk with Kate and she came right over and straight away she made a beeline for me. I was like, 'yes I'm in there!' she was smiling, she was amazing, she had a beautiful red dress on, which was lovely.
"We were talking about cocktails, she said she liked spicy cocktails, but doesn't like sweet ones or anything like that."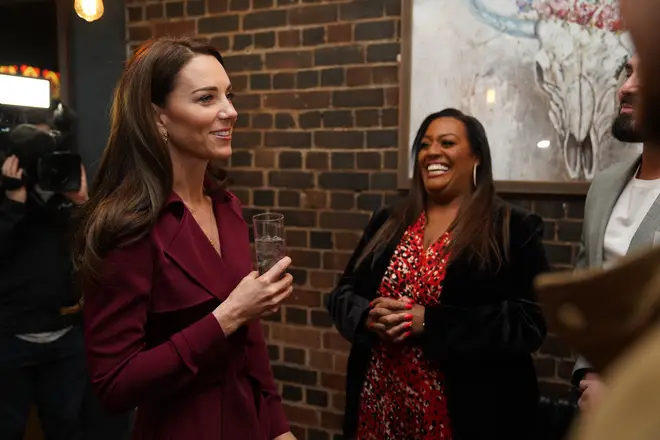 Alison even admitted that she invited the royal couple to dinner at her house, and it looks like they accepted her request.
She explained: "I invited her [Kate Middleton] over to my house, I said 'next time you're in Birmingham, come over to my house, I'll cook for you'. She was like, 'I'll definitely come', I was like, really? This is the best day ever."
Alison went on: "When we went upstairs because I said I want to have a selfie, he [Prince William] was there talking to Kate, he was saying: 'Kate, Alison supports Aston Villa, she's my best friend and she has asked us to go to dinner.' Then Kate goes: 'I know she's already asked us to go to dinner,' so they were arguing over me!"
Read more: