Would you propose to your BFF? Ariana Grande gifts 'engagement rings' to her friends
17 January 2019, 15:08 | Updated: 18 January 2019, 06:59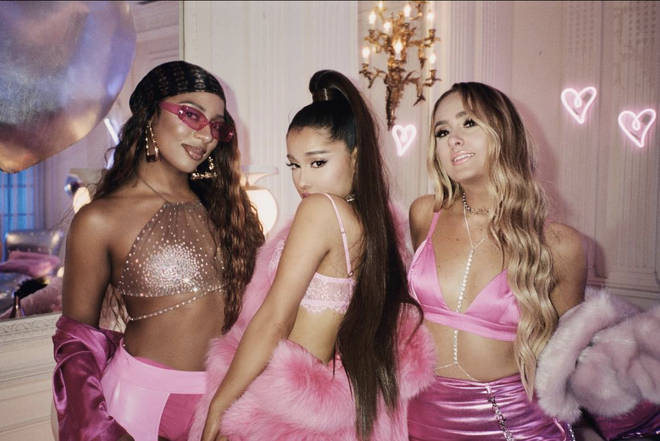 Ariana Grande is cementing her relationship with her friends after her break up from ex-fiancè Pete Davidson.
Proposing to your girlfriends could be the next step in being an independent woman - and it's all because of Ariana Grande.
The 'Thank You Next' singer is newly single after breaking off her engagement to Pete Davis in October after just five months - but she's still thinking of her happy ever after, gifting SEVEN of her closest mates engagement rings.
It's claimed the Ariana gifted her mates a ring each to celebrate the release of her new break up track Seven Rings and the message of female empowerment behind the singer.
Read more: Ariana reveals new tattoo honouring victims of the Manchester Bombing
According to TMZ the single was inspired by the girls' post-split shopping trip, and includes lyrics paying tribute to the girly day out. 
The lyrics go: "They say money doesn't solve your problems/Whoever said that must not have enough money to solve them."
Ariana recently released a teaser clip for the new song's video, which promises to be a sultry affair.
It's not known if Ariana will inspire other women to propose to their mates - but she has manage to inspire people to pair oversize jumpers and knee-high boots for nights out, so who knows.
If you do decide you want to ask your mate to marry you, you don't need Ariana's bank balance.
Earlier this week we revealed that Poundland are selling engagement rings for just a QUID.
With the plastic sparklers costing less than a Happy Meal, why stop with a BFF proposal? You could ask anyone who takes your fancy!