These are the 10 most-liked Instagram pictures of 2018
20 December 2018, 12:17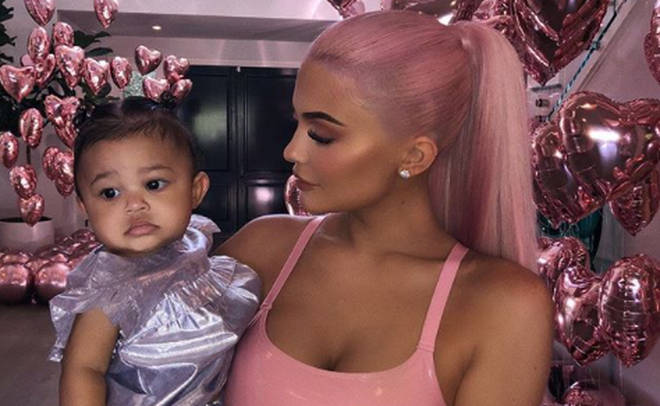 The Instagram posts with the most likes this year have been revealed - and there's a lot of Kylie Jenner
We consider getting 40 likes on an Instagram post something of a miracle, but the celebs in the top 10 of most liked posts this year have really put us to shame.
Because in the just-released list, the lowest amount of likes is just short of 12 million. So not quite the level of our birthday party 2k14 post, then.
See below for the full list - featuring Christiano Ronaldo, Kylie Jenner, and a whole lot of Stormi...
10) Christiano Ronaldo - 11.3 million likes
You probably wouldn't think it, but footballer Christiano Ronaldo is one of the most-followed people on Instagram - with a 148million strong following. As such, he's a regular on most-liked Insta lists.
This photo of Ronaldo and his wife Georgina Rodriguez posing together outside their holiday home in July amassed a frankly enormous 11.3 million likes. Yikes.
9) Kylie Jenner - 11.3 million likes
Kylie Jenner's daughter Stormi is something of a running theme on this list - and this adorable one of them surrounded by pink heart balloons from September attracted 11.3 million likes.
8. Kylie Jenner - 11.8 million likes
Not satisdief with putting the entire world's Instagram popularity to shame, Kylie Jenner also set her sights on making everyone's Halloween costume look like it was made by their elderly mothers.
Kylie and Stormi hands-down won the holiday this year with their beautiful butterfly wings, and garnered 11.8 million likes while they were at it.
7. Kylie Jenner - 12.2 million likes
Another Kylie and Stormi pic! Shocker! This one captioned 'My Heart' taken back in August amassed 12.2 million likes. And we can see why - it's ridiculously adorable.
6. Christiano Ronaldo, 12.3 million likes
Ronaldo again! this time with a 12.3 million people-approved announcement he was transferring from Real Madrid to Juventus.
5. XXXTentacion - 12.8 million likes
Shortly after rapper XXXTenacion died in a suspected robbery last June, 12.8 million fans flocked to his Instagram to like the last ever pic he posted, captioned: "LOVE IS WAR".
4. Ariana Grande - 12.8 million likes
Ariana Grande's poignant black and white tribute to her ex-boyfriend Mac Miller, who sadly died of an accidental drug overdose in September, amassed 12.8 million likes.
3. Kylie Jenner, 13 million likes
This post celebrating Stormi's one month birthday attracted a massive 13 million likes. We think she deserves it for the sleeping suit alone - it looks like the cosiest thing we've ever seen.
Justin Bieber - 13.3 million likes
A little cameo from the Biebs for this adorable post announcing his engagement to Hailey Baldwin. The pair are now big fans of the PDA, frequently sharing snogging pics on their respective social media. Cute.
1. Kylie Jenner - 18 million likes
Kylie Jenner simultaneously won Instagram and blew all our heads off in shock with this photo of newborn baby Stormi. She famously kept tight-lipped during her pregnancy, only announcing she was expecting a baby after the birth.
NOW READ:
Honey G FIRED from new estate agent job for being 'too famous'
Katie Price slams sick website for selling Christmas jumpers mocking her disabled son Harvey
Are Kate Middleton and Prince William going to have a FOURTH baby?