Who is Noel Fitzpatrick? Star of Channel 4's Supervet age and family life revealed
6 December 2018, 12:24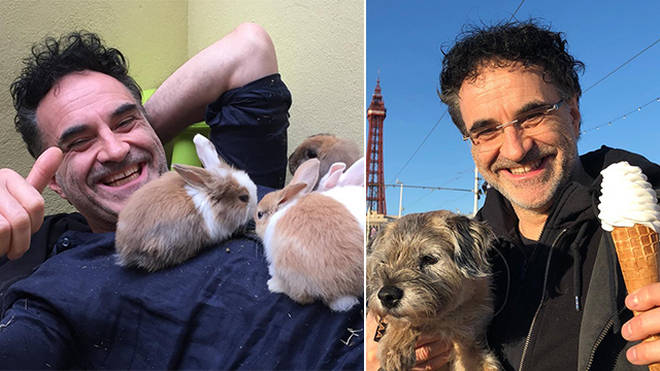 Supervet's Noel Fitzpatrick is due to embark on his first ever live stage show 'Welcome To My World'. Here's all we know about him, including his new book and his Guinness Book of World Records entry.
Noel Fitzpatrick is the face of Channel 4's factual series The Supervet, and, having released his new autobiography, is now taking to the stage for his first ever live show 'Welcome To My World'.
But who is the man that has faced 12 series of the documents programme? All you need to know about Noel Fitzpatrick, including age, relationships and previous jobs.
How old is Noel Fitzpatrick?
Noel is 50 years old, born on December 13th in 1967.
READ MORE: Dec's adorable dog Rocky received treatment from The Supervet
He grew up in Ballyfin, but now resides in Surrey.
Is Noel Fitzpatrick married? And does he have kids?
Noel is not married and he doesn't have children.
He has previously admitted that he would like to settle down one day, but at the moment is fully committed to his job, which sees him work sixteen hour days.
He told The Irish Times: "I'd like to marry and have kids one day, but the wife would have to know she'd always come second to the practice."
How did Noel Fitzpatrick end up as The Supervet?
Noel grew up surrounded by animals, as his father was a farmer. He believes that the experience taught him the value of animals.
He said: "My friends were the animals, especially the sheepdog, Pirate, but the experience shaped me profoundly, I saw them as sentient creatures with their own needs and wants."
Noel studied Veterinary Medicine at UCD in 1990, and also completed his Royal College of Veterinary Surgeons certificate. He then opened a private referral practice named Fitzpatrick Referrals in Surrey in 2008.
As well as his role as The Supervet, Noel is also a professor and founding member of Orthopaedics in the School of Veterinary Medicine at Surrey University.
Previously to landing his role as The Supervet, Noel was an actor, appearing in Heartbeat and The Bill in the early 2000's.
Why is Noel in the Guinness World Book of Records?
In 2014, Noel performed a pioneering operation on Oscar the cat, who was the first animal in the world to have two bionic leg implants.
What is Noel Fitzpatrick's new book about?
Noel has just released an autobiography called Becoming The Supervet: Listening To The Animals.
It is described as 'a powerful, heart-warming and inspiring memory from the UK's most famous and beloved vet', as Noel reveals his upbringing and how he got to where he is today.