Rupert Grint girlfriends: a timeline of his dating history including Angus Thongs actress Georgia Groome
6 December 2018, 15:19 | Updated: 18 December 2018, 16:48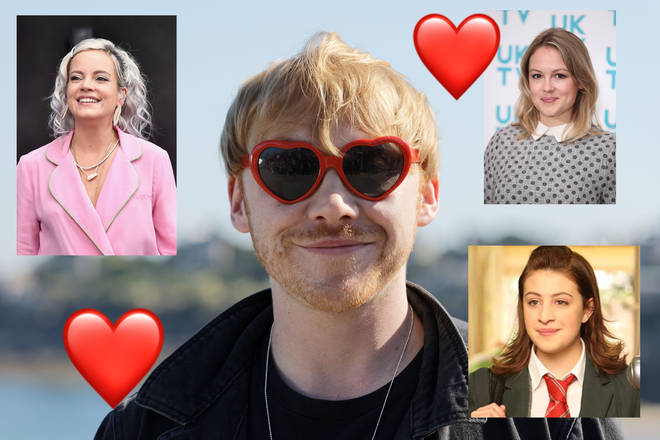 Rupert Grint's rumoured past flings and current girlfriend: including Lily Allen, Kimberley Nixon and Georgia Groome
Some know Rupert Grint as Ron Weasley, others as the adorable little boy from Thunder Pants. But this week, the entire nation knew him as the guy that blew all our heads off in shock with the revelation that he's dating Georgia Groome, who played Georgia Nicolson in Angus Thongs and Perfect Snogging.
The pair have apparently been together since 2011(!), but most people were only made aware of the romance when a picture of them together started circulating on Twitter.
We still think of Rupert as little 11 year old Ron with a maroon sweater and dirt on his nose, so we were frankly alarmed by this revelation. So we thought we'd do some digging and find out what other romances of Rupert's we've missed.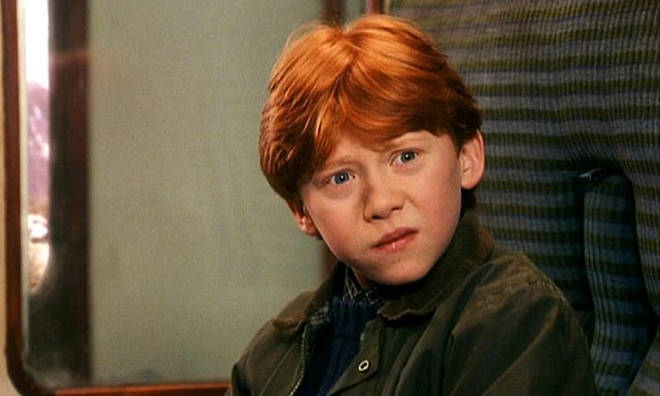 Rupert Grint's past girlfriends and dating history: a timeline
Rupert Grint and Katie Lewis romance: 2004
Rupert was rumoured to be dating British actress Katie Lewis in November 2004.

Rupert Grint and Lily Allen romance: 2008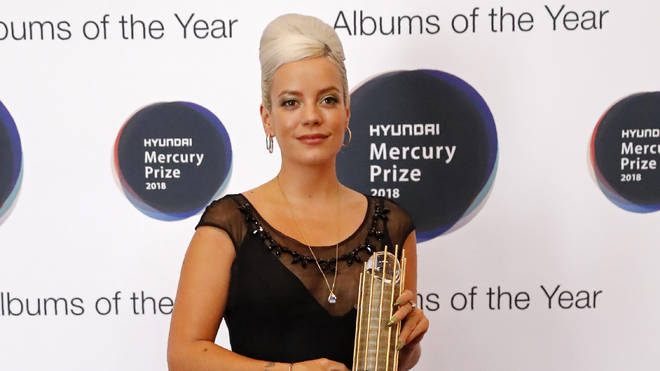 This one's up with Channing Tatum and Jessie J and Liam Payne and Cheryl in the most shocking celeb romances EVER, but Rupert and Lily were rumoured to be dating back in 2008 after being spotted out together multiple times.
They apparently met at the Harry Potter and the Order Of The Pheonix premiere, and subsequently went on a few dates.
A source told the Daily Star at the time: "Lily met Rupert at the Order Of The Phoenix premiere last year where they swapped numbers and have texted each other quite regularly.
"After Lily's split from Ed [Simons, from the Chemical Brothers] things changed. Rupert offered Lily a shoulder to cry on and she's taken it.
"They get on really well and he makes her laugh. Last week they enjoyed a Japanese meal together in North London. Rupert drove Lily to the restaurant in his black mini and sheltered her from prying eyes. She is still dealing with the terrible start to the year she's had to face, losing her baby and splitting with Ed, but these two would really work as a couple."
Rupert Grint and Kimberley Nixon romance: 2009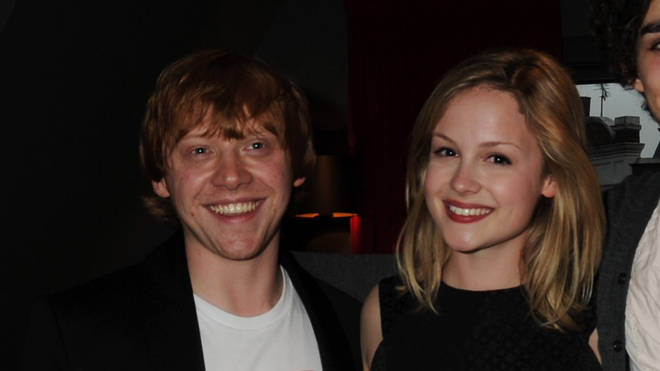 Rupert and Fresh Meat actress Kimberley Nixon starred in film Cherrybomb together, and reportedly dated briefly in 2009. It is also worth mentioning that Kimberley played 'slaggy Lindsay' in Angus Thongs and Perfect Snogging, in which his current girlfriend starred as Georgia - did the plot of the film unfold IRL? (Probably not, no, because both Kimberley and Rupert denied the romance rumours)
Rupert Grint and Georgia Groome Romance: 2011 - present
Rupert has been in a relationship with Georgia Groome, who played Georgia Nicholson in Angus Thongs, since 2011. Although they have been together for almost eight years, for some reason the general public wasn't aware of the romance until a picture of the pair started circulating on Twitter. Someone tweeted: "I was today years old when I found out Georgia from Angus, thongs and perfect snogging has been going out with Ron Weasley since 2011 ????" alongside the photo, and the post quickly went viral.

She then followed it up with: "Don't understand how this has got so many retweets/likes, can't believe I wasn't the only one who didn't know this when it's literally on google".
Fans were quick to voice their shock at the news, with one writing: "Wow I'm shocked, I didn't realise Rupert Grint was dating Georgia from Angus, Thongs and perfect snogging wow!"
Another added: "Wait. Georgia from Angus Thongs is dating Rupert Grint?!!? What have I missed??"
A third commented: "How am I only now just finding out that Rupert Grint and Georgia from Angus Thongs And Perfect Snogging have been dating on and off for ages????".
NOW READ:
Who is Jodie Marsh's new boyfriend? Bodybuilder boasts of dates with mystery man
Whamageddon is the Christmas game you've never heard of but everyone is playing
An artist has imagined what popular 90s cartoons are like as grown ups