An artist has imagined what popular 90s cartoons are like as grown ups
5 December 2018, 17:00 | Updated: 6 December 2018, 12:40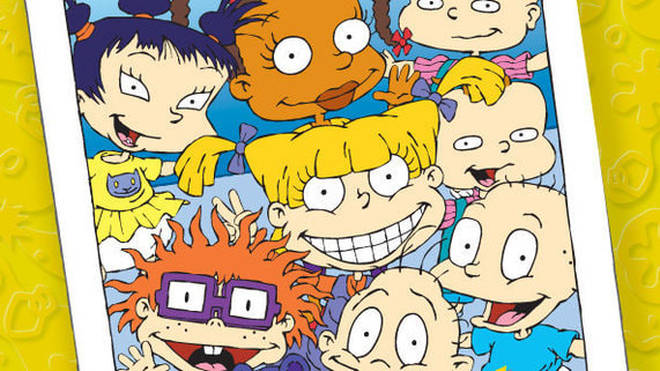 The drawings show our cartoon favourites including Rugrats, Dexter's Laboratory and the Recess gang as adults with real jobs.
Ever wondered what became of your favourite 90s cartoon characters?
Well, maybe not...after all, they're not real. But it would be fun to find out what babies Chuckie and Tommy from the Rugrats might be up to in 2018? Or to see what the gang from Recess ended up becoming?
Read more: The Disney Store have released a throwback collection celebrating their 90s movies
Thanks to high street toy shop The Entertainer, you need wonder no more...
Rugrats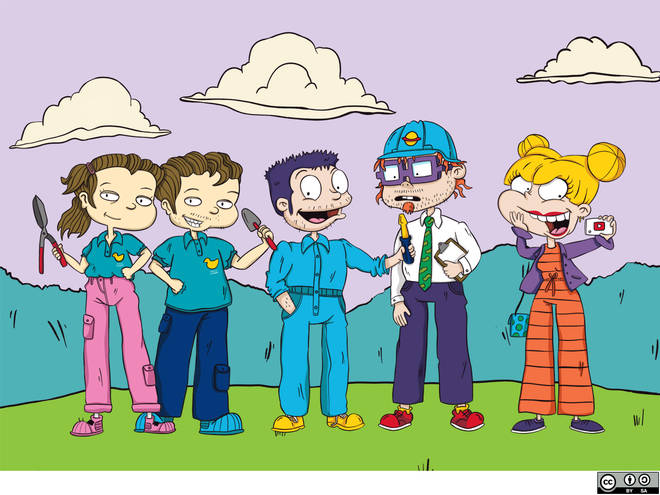 Tommy, Chuckie, Phil and Lil and Angelica are babies no more...in fact some of them are imagined to have pretty serious jobs!
Tommy (has hair now) and has taken after his inventor dad Stu Pickles, while perpetual worrier Chuckie is a Health and Safety Inspector.
Unsurprisingly, Angelia has made her fortune in the world of YouTube!
Dexter's Laboratory
Dexter was always a clever clogs, so it's not too hard to imagine him all grown up and making his money in the world of tech!
The cartoon shows that he's made his way in the world of robotics and is likely giving Elon Musk and Jeff Bezos a run for their money.
Recess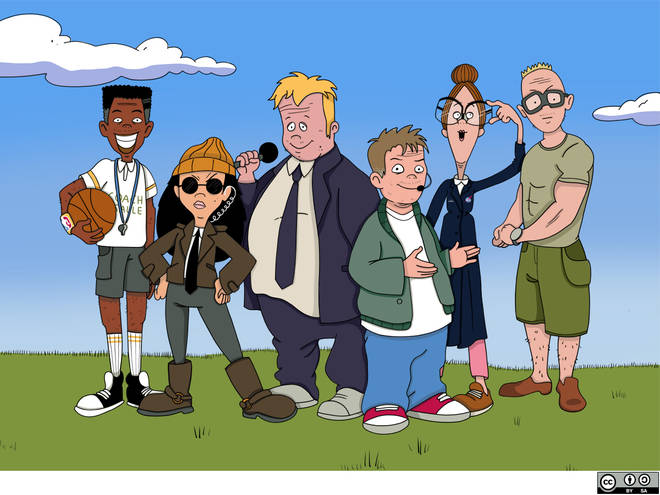 We always imagined what it might be like to hang out with the kids from Disney Channel hit Recess, but what would they be like as adults?
We think this artist has got it pretty spot on. Vince has had a successful NBA basketball career and is now a coach and Spinelli has put her tough girl nature into her own security company.
Mikey's singing voice landed him a record deal, Gretchen's brain has earned her a Phd and TJ's way with words has earned him a role as a motivational speaker.
Most surprisingly is Gus, who was always the smallest kid, has had a huge growth spurt and is now a personal trainer.
The Wild Thornberry's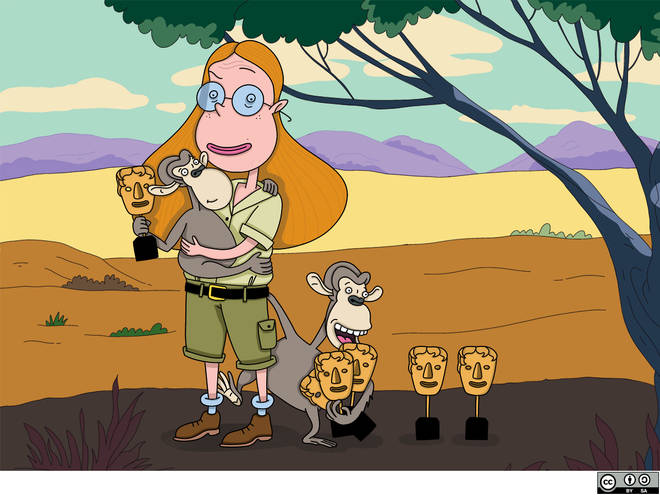 Now we can't say for sure where moody teenager Debbie is or unruly tot Donny got to, but Eliza is doing pretty well for herself.
In this imagination the middle Thornberry child can be seen posing with her BAFTA awards for best nature documentary series...and she still has a monkey by her side!
Which was your favourite 90s cartoon?