When did Stacey Solomon have her baby, is it a girl or a boy, and what has she and Joe Swash called it?
24 May 2019, 15:19 | Updated: 24 May 2019, 15:21
Stacey Solomon is pregnant with her third child, her first with boyfriend Joe Swash. When is her due date and how far along is she in her pregnancy?
Loose Women star Stacey Solomon has given birth to her and Joe Swash's first baby.
Stacey and Joe were dating for three years after meeting on I'm A Celebrity... and they moved in together in September 2018.
Stacey, who already had two sons Zachary Solomon and Leighton Barham, confirmed the news by posting a sonogram photo on Instagram earlier this year.
Joe, who already has son Harry from his previous relationship with Emma Sophocleous, said he was overjoyed by the news that his girlfriend was expecting.
Joe announced that Stacey had given birth on the 23rd May, sharing a photo of her soon after she gave birth.
What is Stacey Solomon's baby's gender?
Joe revealed that Stacey has given birth to a baby boy on Instagram.
He wrote: "Good morning sonxxxxx"
Stacey Solomon's baby name
The couple have not yet revealed what they've called their little boy, but we'll keep you posted!
Stacey Solomon pregnancy announcement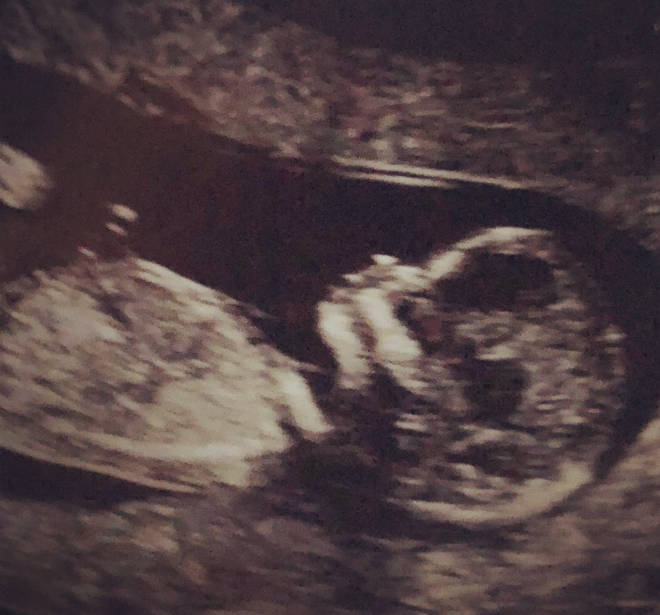 Stacey Solomon announced the news on Instagram on February 22nd 2019, after responding to an initial statement made by her boyfriend Joe Swash.
Joe swash wrote on Instagram: "Have been driving myself mad thinking that she's bored senseless of me and can't stand to be awake for longer than 10 minutes of my company... So you can imagine my delight to find out that she still loves me and my company very much she's just been growing a baby.
"I can't begin to describe how happy we are to be able to share this wonderful news. We've been so blessed with 3 incredible children that we've had the privilege of raising and we are forever grateful to have the chance to become parents to another wonderful child. It's all very overwhelming and emotional and we couldn't be happier right now."
Stacey Solomon baby bump pictures:
During her pregnancy, Stacey delighted fans by sharing regular pictures of her blossoming baby bump.
She posted a photo of her dog seemingly 'guarding' her bump, writing alongside it: "Rehearsals going well.... it's a good job I ain't shy!!
"Having the time of my life on @hair50uksurrounded by the most talented people, out my comfort zone ( not being in my undies ) just doing theatre 🎭... come see the show we start this week in Wimbledon and then travel the UK, support is always appreciated ❤️❤️".
How did Stacey find her pregnancy?
Stacey was praised for her honesty when it comes to her pregnancy, and has revealed that she's struggled with illness and fatigue throughout.
"There are some women who love being pregnant," she told Fabulous magazine. "Like my stepmum. When she was pregnant with my little brother she was an earth mother. Her hair got longer and she was like a bright ray of sunshine in this happy state of zen.
"I don't feel like that. My hair has gone grey – honestly, it has! I've been horrifically sick and I'm so tired. Obviously I'm grateful and I wouldn't want anyone to think I'm not elated, but I'm not in love with being pregnant.
"I'm just trying to enjoy it while I'm awake, which isn't a lot. Joe says it's like I've been in a coma for months."