Stacey Solomon in tears as she reveals son Rex's first 'big boy' haircut
17 January 2023, 07:16 | Updated: 17 January 2023, 09:26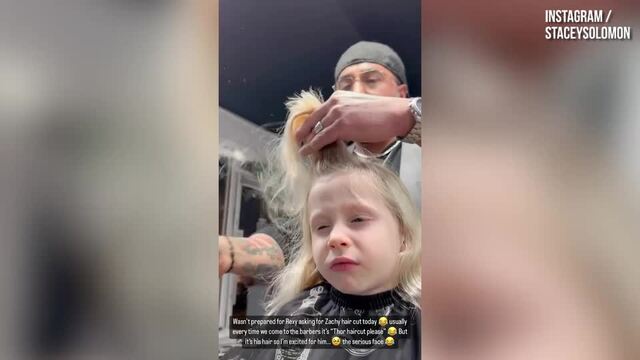 Rex gets his hair cut in sweet Stacey Solomon clip
Stacey Solomon has captured the moment her son Rex got his first haircut in a sweet video.
Stacey Solomon became emotional after her three-year-old son Rex had his first haircut.
The Loose Women star is currently expecting her third baby with Joe Swash, and fifth overall.
But she was left in tears on Monday when little Rex decided he wanted his long blonde hair cut off.
Sharing the news on Instagram, Stacey captured a video of the three-year-old sitting in the barbers' chair, while admitting she was 'devastated'.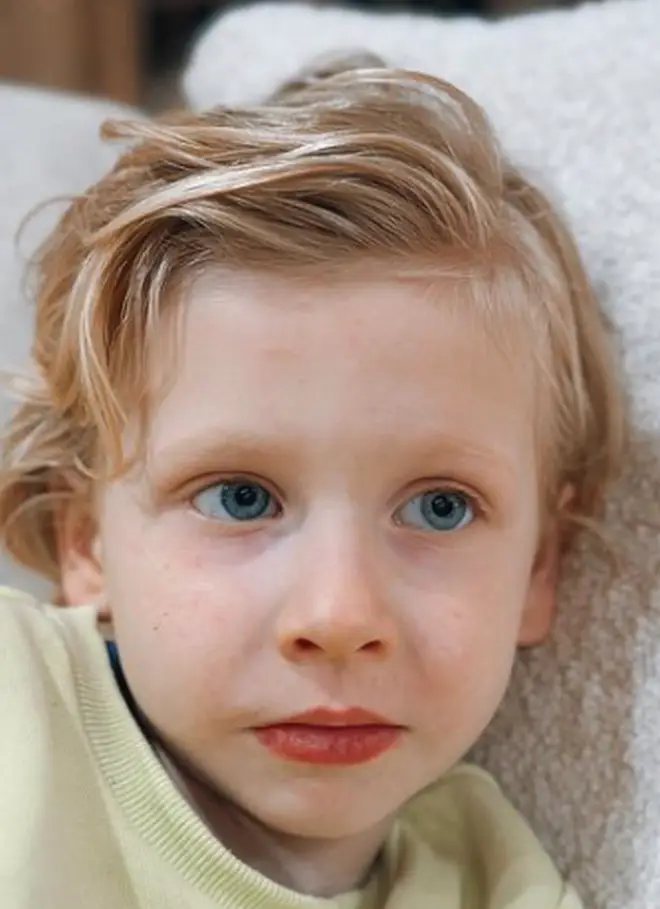 Posting three pictures of her son's new look, the star said: "Rex's Big Boy Haircut.
"Today we went for our usual barber trip with the boys but this time Rex asked for "A Zachy (big brother) Haircut" instead of his usual "Thor hair" request."
She added: "Me & Joe may have shed a tear 😂 But we've always said it's his hair, his choice 🥲 You look so handsome Rexy we love you so so much. Our big boy 🥲😭"
Friends and followers were quick to comment, with Mrs Hinch writing: "Oh Rex 😭❤️ gorgeous gorgeous boy ❤️ why do you look so grown up 😭 can you and Ron please slow down growing now 🥹🥲❤️ xxxxx."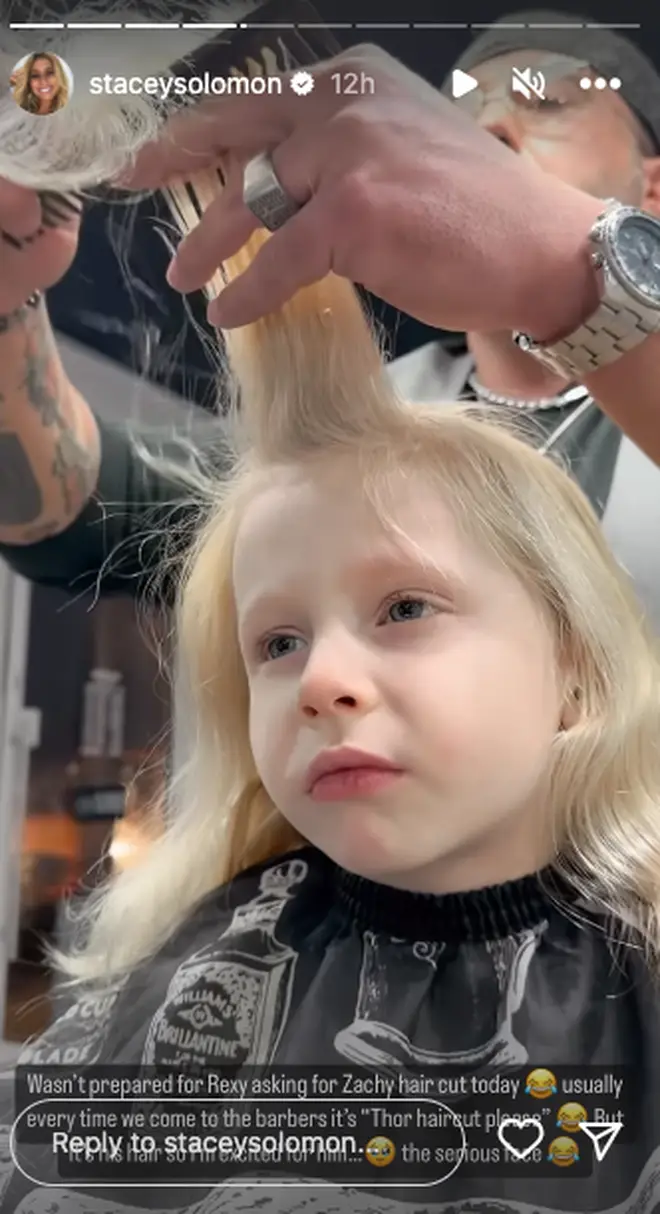 "Oh wow. It's make him look so grown up!! Gorgeous," another follower said, while a third commented: "Aww such a little cutie 😍 he's growing up so fast ❤️❤️".
A fourth pointed out how much he looks like his dad Joe, as they wrote: "He's looking more and more like Joe the older he gets x."
While a fifth agreed: "He really does look like a blonde version of Joe here. Bless him 🥺."
Stacey even decided to keep her son's hair, after saying she 'couldn't leave it on the barber floor'.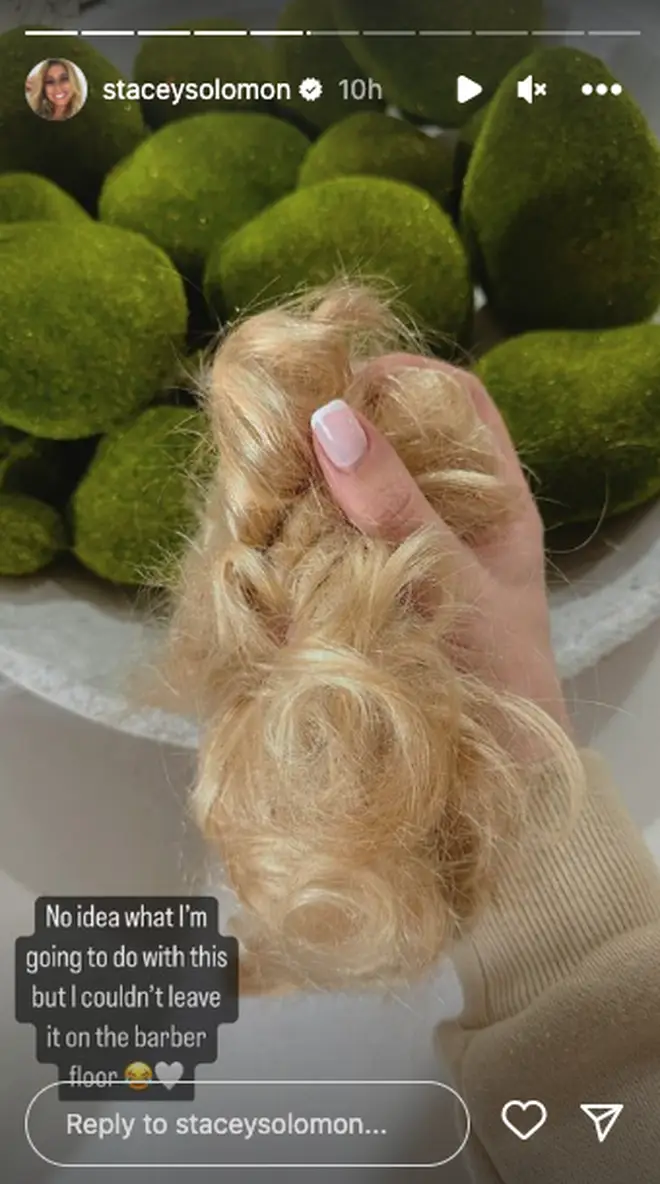 This comes after Stacey previously opened up about Rex's long hair, saying: "I never wanted to cut his hair. I've always struggled with first haircuts. I wait until they say 'Mum I want a haircut' so they've all had really long hair for ages.
"I feel like as soon as you cut their hair they are not babies anymore and look about 15."
Stacey and Joe are parents to Rex and one-year-old Rose, while Stacey is also mum to Zachary, 14, and Leighton, 10, from previous relationships. Joe has 15-year-old son Harry with his ex.
They are very excited about the arrival of their new baby, with Stacey saying she is expecting to give birth 'very soon'.
"👼🏻Coming soon… 🥹 Much sooner than we thought 😂," she said.
"When we found out we still wanted to have that first few months you usually would to adjust and get excited and enjoy it to ourselves, but that didn't leave us with very long left 😂.
"So this time next month we will be getting ready to say hello to a whole new pickle 🥹😭."
Read more: