Paul Hollywood and Mary Berry 'feuding over his treatment of ex-wife'
12 December 2018, 08:27 | Updated: 12 December 2018, 08:45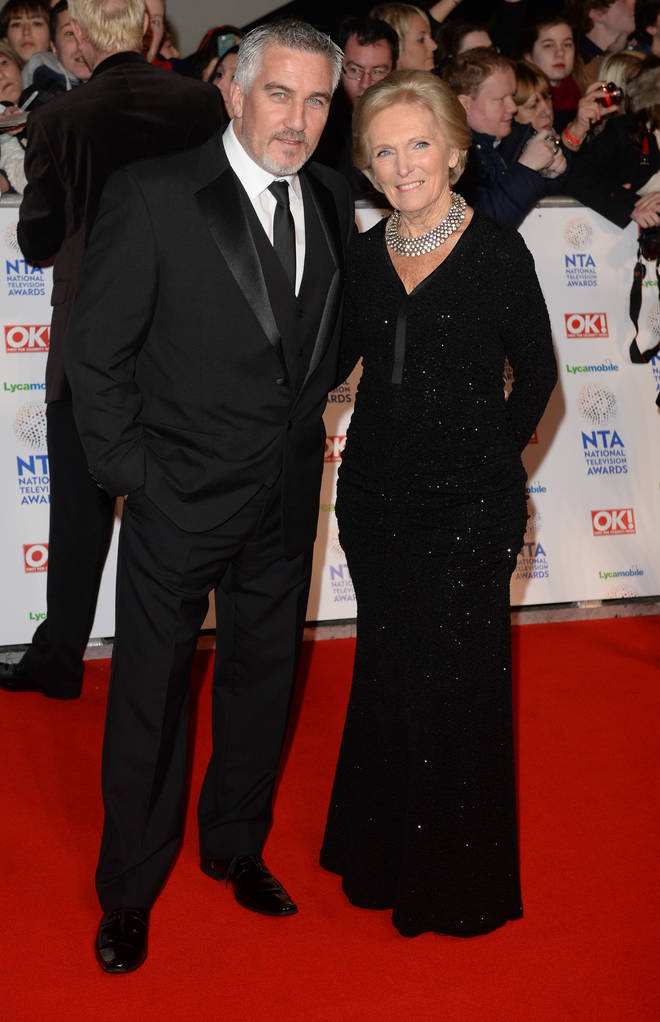 They were thick as thieves when they judged on the Great British Bake Off, but their friendship has now gone frosty.
Mary Berry's friendship with Paul Hollywood has soured - as she doesn't like how he treated his ex-wife.
New reports in The Sun claim former Great British Bake Off star Mary, 83, is upset with how Paul, 52, treated his ex-wife Alexandra, whom he split with last year after 20 years of marriage.
Tensions risked boiling over when they appeared at the British Food Show last Saturday, with Mary refusing to be photographed with her former colleague.
The dad-of-one attended the event with his new girlfriend Summer Monteys-Fullam, 23.
Paul met her when she organised his wife's birthday party at their local pub, and has since moved in with him in a secluded love nest.
Speaking about the 'tension' at the event over the weekend, an insider told the publication: "Mary was close to Paul's wife and has been disgusted by his treatment of her so it has soured their relationship.
"Mary is a class act so was polite but she gave Summer an icy stare and refused to speak to her.
"The girlfriend said something and then gave Mary a really dirty look."
TV judge Paul and his former wife Alex, 54, announced they split in November 2017, four years after he admitted that having an affair with Marcela Valladolid, 40 was the 'biggest mistake of my life'.
Alex also accused Paul of cheating with Summer, although he insists their relationship only began after their marriage was already over.
It's thought Paul's £10 million divorce added further tension to a friendship that was already strained after his decision to remain on Great British Bake Off after it moved from the BBC to Channel 4.