This is where all the leftover cake goes at the end of Great British Bake Off
3 October 2018, 12:34 | Updated: 3 October 2018, 14:22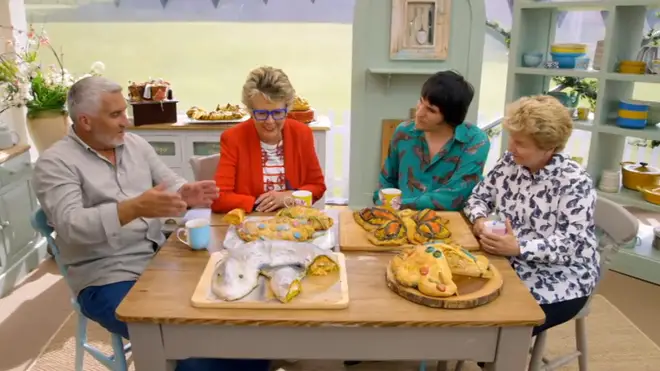 Ever wondered what happens to all the baked goods after judging? Here's a clue... they don't go in the bin.
Great British Bake Off 2018 is well underway, and there's already been a substantial quantity of goods whipped up for the perusal of Paul and Prue.
It's not uncommon for eagle-eyed viewers to spot Noel and Sandi having a sneaky nibble either, but there still seems to be a lot left over.
Luckily, series four winner, Chetna Makan, has revealed exactly what happens to the show's bakes.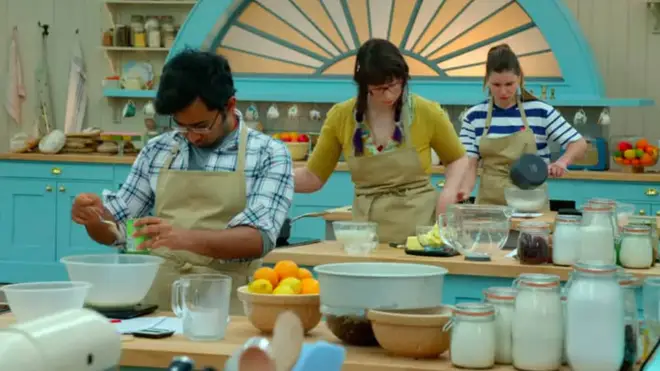 Chetna explained that, first of all, the bakers sample their own creations, before offering it out to their fellow tent-mates.
She told Digital Spy: "Before anyone else jumps on it, they always leave a piece of each bake and all the other bakers get to taste them."
Read more: QUIZ! Are you more Paul or Prue?
After they've filled their bellies, the cameramen and other crew members get to enjoy the tasty treats.
She added: "The cameramen literally stand there with forks in their back pockets, waiting to swoop as soon as filming stops.
"The cakes are meant to be taken to a lunch area where everyone can share them, but they don't usually get that far because the crew eat them first."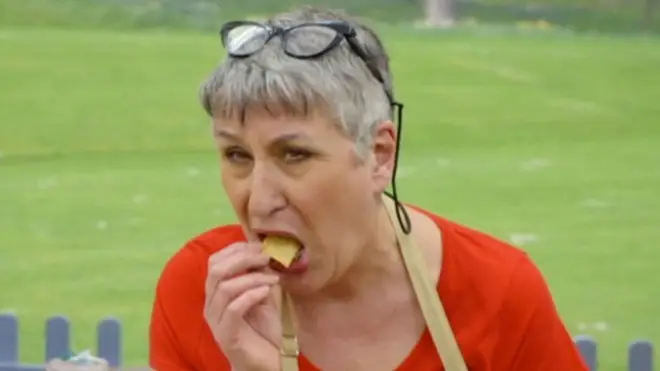 Other former bakers have also revealed that each oven contains a Victoria sponge on bake day, to make sure that they're all working properly.
Inevitably, this adds to even more goods to be devoured.
Former GBBO presenters, Mel and Sue, have admitted in the past to dealing with expanding waistlines whilst fronting the popular baking programme.
As far as work perks go, we think this is pretty good!