Queen Elizabeth death anniversary: How the royal family are remembering the late monarch
7 September 2023, 12:42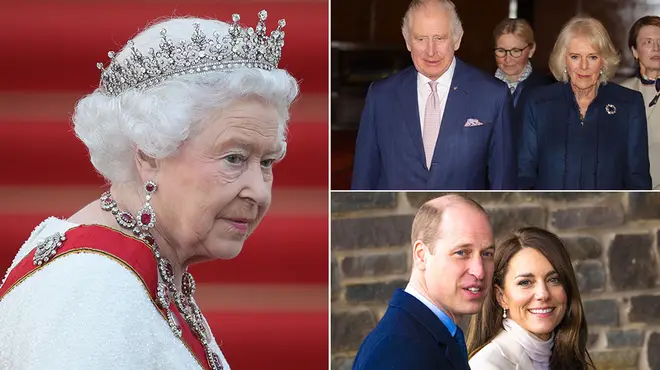 What will happed on the anniversary of the Queen's death? What will Kate Middleton, Prince William and King Charles be doing for the milestone? Here's how Queen Elizabeth II is being remembered.
Queen Elizabeth II sadly passed away on September 8, 2022, aged 96, meaning the UK and the royal family are preparing to remember the late monarch as her one-year death anniversary approaches this Friday.
Following more than 70 years on the British throne, the late Queen's death was an event that captured the hearts of the whole nation as well as royal supporters and followers abroad - so what will happen on the anniversary of her death?
It's reported the royal family, including King Charles, Queen Camilla, Kate Middleton and Prince William will be marking the occasion quietly and privately, with talks of a family memorial too.
Here's what will happen on the anniversary of Queen Elizabeth's death.
What are the royal family doing for Queen Elizabeth II's death anniversary?
No public event or ceremony will be taking place in her memory, however, it's expected each royal family member will pay tribute to Her Majesty in their own way.
King Charles and wife Camilla have confirmed via Buckingham Palace they will mourn his mother "quietly and privately" at Balmoral in Scotland, where she passed away.
The Prince and Princess of Wales, are reportedly going ahead with their royal duties and are expected to make tributes to her throughout the day.
As active Instagram users, the Duke and Duchess are also expected to release a statement to their royals fans via social media.
Prince Harry, the Duke of Sussex, will also be in London for the one year anniversary to attend a Well Child charity event. It is not known how he will mark the milestone.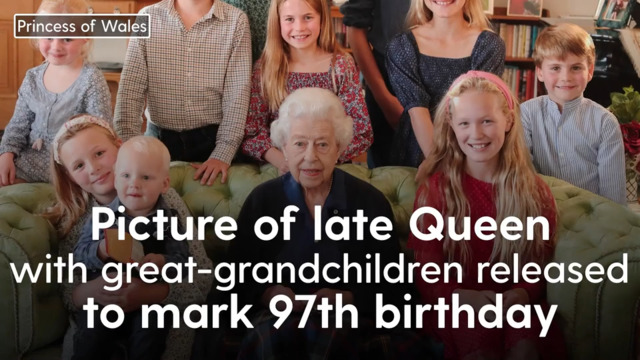 Picture of late Queen with great-grandchildren released to mark 97th birthday
Will there be any official royal event to mark the Queen's death?
No formal or official event will take place in honour of the Queen this year as the royal family choose to pay their respects privately.
However, it is expected that certain members of the family will release official statements on the anniversary which are likely to happen via social media.
What was Queen Elizabeth II's cause of death?
According to her death certificate, her cause of death was old age as she passed at the age of 96.
There were also suggestions by a royal biography that she 'had bone marrow cancer' before death but this has never been confirmed by the royal family.
Read more: