Coleen Nolan receives standing ovation after Loose Women return
4 December 2018, 07:42 | Updated: 4 December 2018, 09:11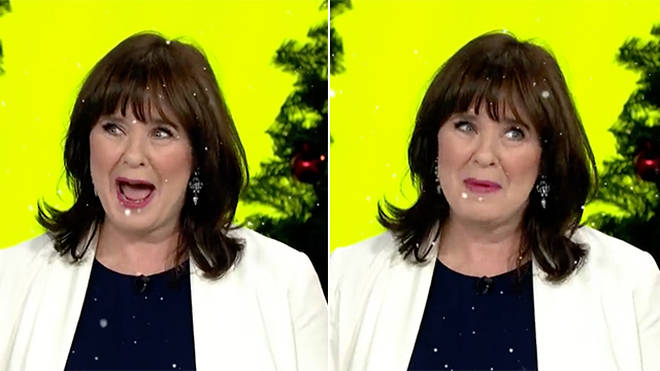 Coleen Nolan returned to Loose Women three months after she was accused of 'bullying' Kim Woodburn.
An emotional Coleen Nolan, 53, returned to the Loose Women panel three months after she was slammed for 'bullying' Kim Woodburn, 76.
The former pop star, who has been a part of the show since 2000, was welcomed back by her fellow presenters and the studio audience after she had chosen to step down from the daytime programme.
Her decision came after she reportedly received death threats and was the subject of an online petition to be axed, which received over 25,000 votes.
As the audience stood up to applaud her return, they also began to chant her name - to which a tearful Coleen responded: "Stop now, don't make me cry!"
READ MORE: All you need to know about Coleen Nolan and Kim Woodburn's feud
Once the applause died down, she added: "That was very nice. Don't make me cry. Everyone's been great and it's like coming home. It's so Christmassy!"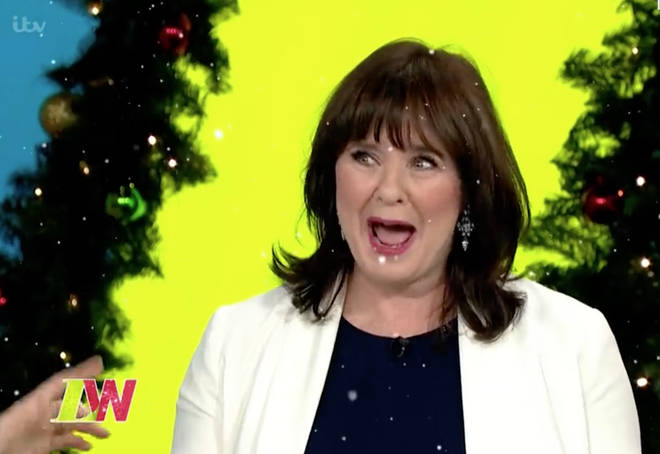 The 'bullying' scandal came after show bosses decided to invite Kim Woodburn onto Loose Women in a bid to 'make amends' with Coleen.
The pair had a major falling-out shortly after they both appeared on Celebrity Big Brother.
After Coleen was crowned winner, Kim lashed out and accused Shane Richie's ex of being 'two-faced' after believing they had become friends, but discovered after that she had been talked about behind her back.
She also slammed Coleen for being 'a boring fag ash lil', and added: "She shouldn't have won. I'm tired of all these Loose Women winning!"