Who are Ryan, Scott and Adam Thomas' parents?
13 September 2023, 10:56 | Updated: 13 September 2023, 13:30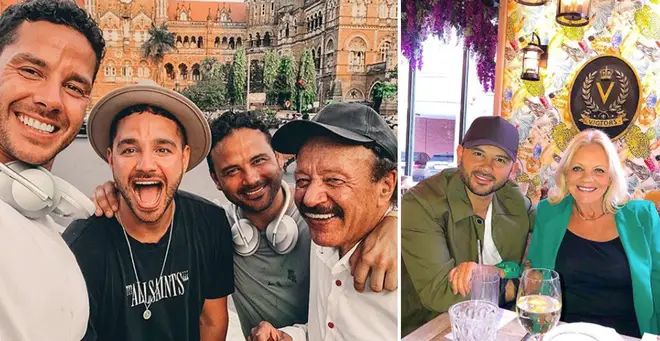 Who are Ryan, Scott and Adam Thomas' parents? And are they married? Find out everything about mum Gail and dad Dougie.
The Thomas brothers, which consists of Ryan, Adam and Scott Thomas, have become one of the most famous families in the UK thanks to their regular appearances on TV shows such as Waterloo Road, Emmerdale and Coronation Street.
And when they're not on some of the UK's best soaps, they're competing on reality TV shows likes Celebrity Masterchef, Love Island and Celebrity Island with Bear Grylls.
So as Ryan, Adam and Scott continue to dominate our screens, it's time to take a look at exactly who is responsible for this trio, their parents.
Here's everything you need to know about mum Gail and dad Dougie.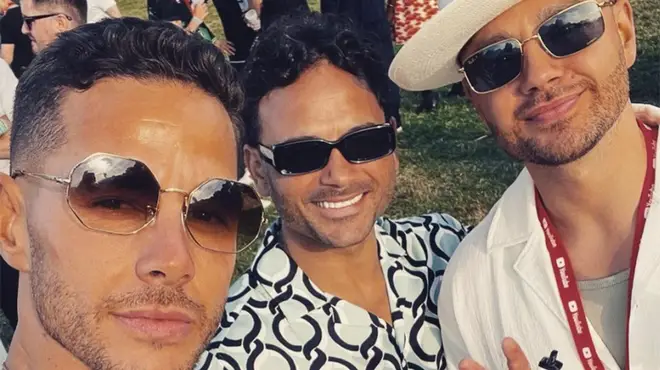 Who is Ryan, Scott and Adam Thomas' dad?
The brothers are sons to singer Dougie James, who toured with his own band in the sixties and seventies called Dougie James and the Soul Train, and even supported the Jackson Five. Dougie was also well known in Manchester as a music promoter.
Sadly, Dougie passed away in November 2020, aged 72.
Dougie's death came a year after he appeared in his own TV show with his sons, Mancs In Mumbai where they went back to India to explore their family roots and heritage.
Dougie is forever in the family's thoughts as Ryan recently wrote on Instagram: "There is one man on my mind all day today, just sat here looking back at old videos thinking how grateful i am to have shared these amazing memories as a family, just the 4 us."
Who is Ryan, Scott and Adam Thomas' mum?
The brothers' regularly share photos of their mum Gail Waring on social media and thank her for her hard work and dedication to them.
Gail regularly enjoys family holidays with each of her sons and her grandchildren and has even recently got a tattoo of three birds to represent her children.
Gail also has her own Instagram account where she shares photos of her family and adventures and has accumulated over 50k followers.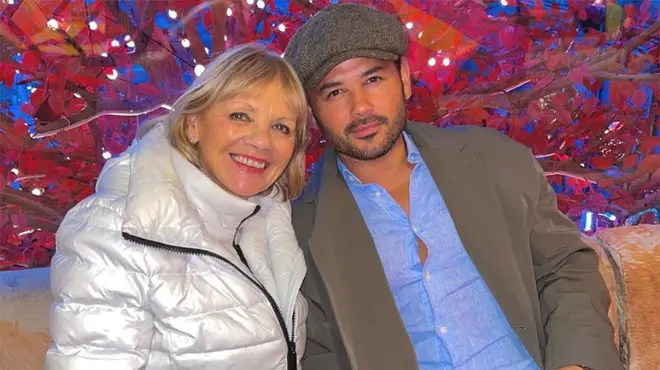 Are Ryan, Scott and Adam Thomas' parents married?
The three brothers' parents split shortly after twins Scott and Adam were born, which caused Dougie and their mother Gail to lose contact for many years.
Ryan, Scott and Adam have previously admitted their father was absent from their childhoods.
Ryan previously told Star TV: "The first time they were together again was for my 21st birthday, but my dad had to be on one side of the room and my mum on the other."
During an episode of Mancs in Mumbai, Adam, 35, also admitted that the trip to Mumbai became 'quite emotional' for him and his brothers as they were forced to confront their dad.
Adam said: "My dad left us for years when we were younger and then he came back into our lives and we never really talked about it.
"There were a lot of unanswered questions, which we touched on and I think we needed to. It got quite emotional."
Scott added: "It was unbelievable – we'll never get that again. Even just three sons, as adults, spending time with their dad, is rare.
"Also my dad is 72 now, but he's quite an old 72, he's lived his life, so in a way we all saw this as our last little journey with our dad, which is quite sad, but it was so special."