Stacey Solomon reveals why she's terrified of dying - and every parent will relate
10 October 2018, 15:17 | Updated: 19 October 2018, 15:37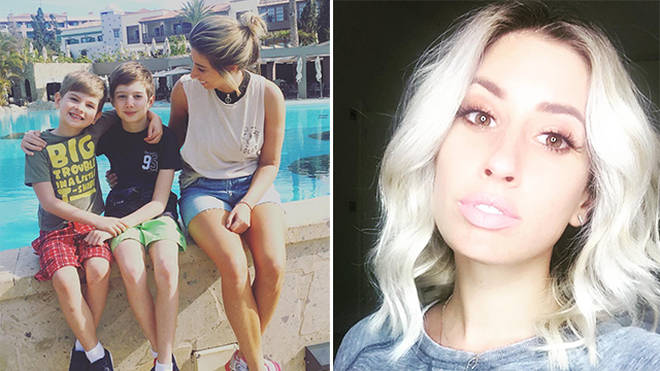 The Loose Women panelist admitted that her fear of dying is to do with her children.
Stacey Solomon has opened up about having crippling anxiety related to dying - and it was so bad she had to have therapy.
The former X Factor contestant penned an honest post for her column in The Sun, Stacey Says.
The mother-of-two explained that the fear was so severe that it began to take over her life - and it was all down to an intense worry of not being there for her children.
Stacey wrote: "At my worst, I was so fearful of death I'd think about it for six hours a day.
"Bedtime is when I get most anxious because I have time to contemplate. I'm also more likely to question my mortality and catastrophise if I've seen or heard something upsetting about somebody."
Stacey admitted to having these thoughts as young as high-school age, but after enrolling in Cognitive Behavioural Therapy (CBT), she was able to pinpoint a potential trigger to her panic.
Read more: Stacey Solomon denies she is 'too thick' to homeschool her children
She explained: "I think the trauma of giving birth made me feel vulnerable and I wasn't invincible.
"Giving birth made me feel like I could die at any minute.
"I felt very fragile and that anything could happen to me and I wasn't in control of my life.  
"My biggest fear is not being around for my children."
After CBT, Stacey spoke to her GP, who helped her recognise a pattern to her attacks.
"Now I recognise a pattern, and have been able to see my triggers," she penned.
"Before bed I try and read the most brain-hurty, intelligent book I can. One that's so hard to read no other thoughts can creep into my mind. After 10 pages I'm usually exhausted and fall asleep.
"I try my hardest to not watch too much scary news. If I cannot avoid those stories then I let myself know I may struggle to keep my anxiety at bay for a bit.
"I'm finally beginning to accept my anxiety and not fight it. And that has been the key to being able to move forwards and take back the control over my thoughts."
Stacey, who is mum to Zachary, 10, and Leighton, 6, also admitted that she didn't want to encourage these negative thoughts in her kids, and avoided letting them see her at her worst.
She wrote: "I never let my boys see me anxious because I didn't want them to feel it from me. As their mum I always want them to feel safe, protected and for them to feel I'm strong.
"Luckily, I suffer most when they're asleep."