Stacey Solomon 'panics' Joe Swash as she prepares for birth of baby
7 February 2023, 08:43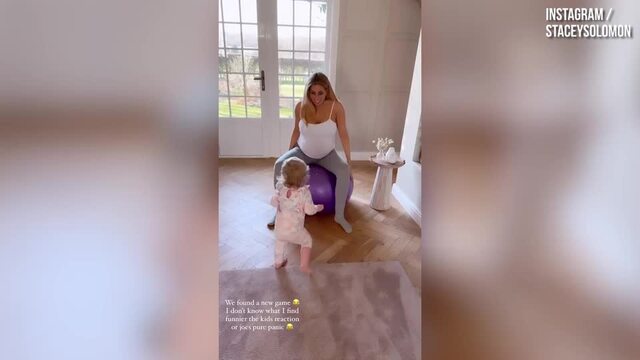 Stacey Solomon plays around on a birthing ball with Rex and Rose
Loose Women's Stacey Solomon has been bouncing around on a birthing ball with her children.
Stacey Solomon is just days away from welcoming her baby girl with husband Joe Swash.
But while enjoying her maternity leave with one-year-old daughter Rose and Rex, three, she sent Joe into a panic.
In a new post on Instagram, the heavily pregnant Loose Women star can be seen bouncing up and down on a birthing ball.
Rex and Rose can be seen giggling next to her, while Joe can be heard telling his wife to 'stop it', adding: "You can't do that, what are you doing?"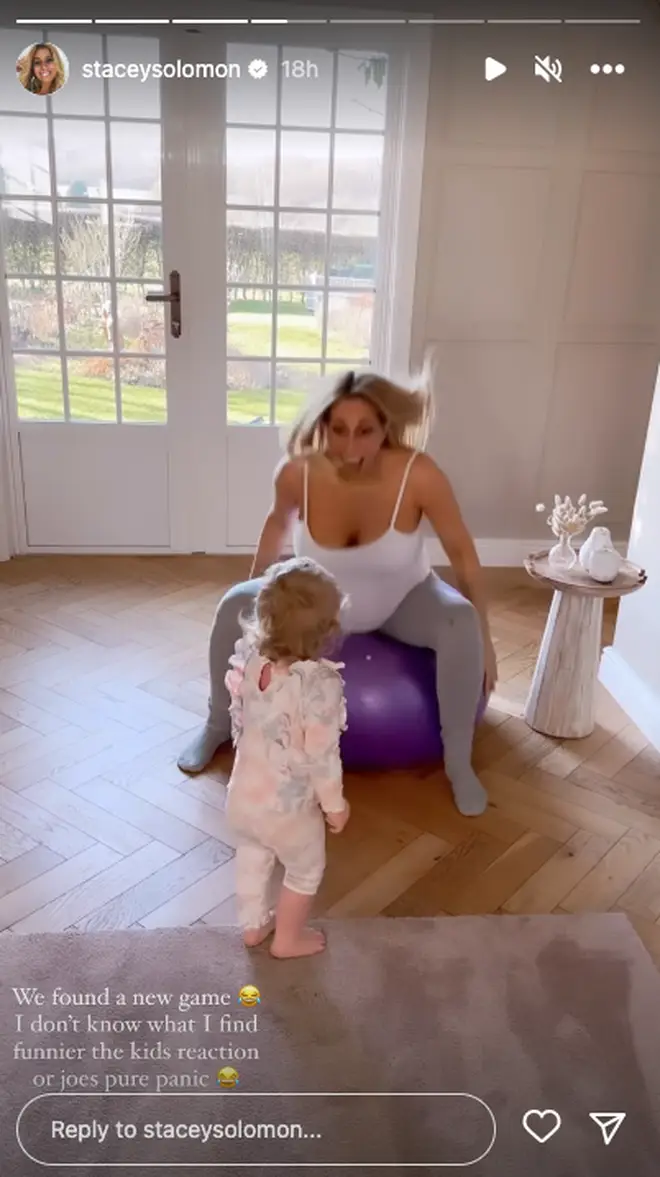 She captioned the post: "We found a new game [laughing emoji]. I don't know what I find funnier the kids reaction or joes pure panic."
Stacey and Joe are parents to one-year-old Rose, and Rex, three, while she is also mum to Leighton, 10, and Zachary, 14, from previous partners. Joe also shares son Harry, 15, with his ex-fiancée Emma Sophocleous.
This comes after Stacey seemingly hinted what she might call her little one in another social media post.
Taking to Instagram, Stacey shared a glimpse of a homemade cot mobile complete with a hot air balloon and a basket for a teddy.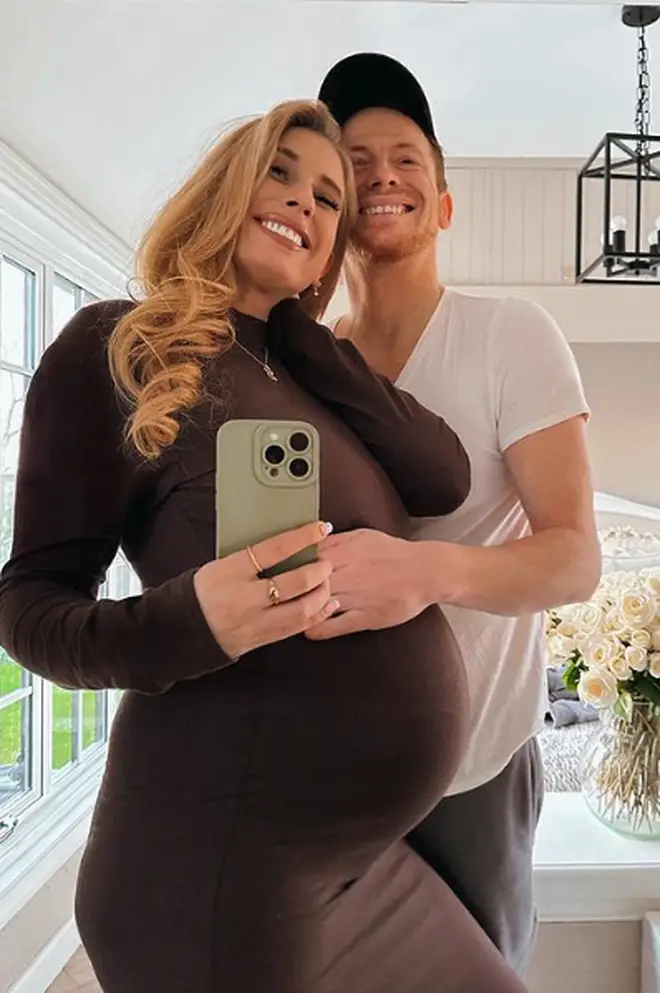 The piece was also decorated with pink beads and pearls as she captioned the photo: "From mummy with love little one. Patiently waiting for you to be here, we are all so excited to finally meet you baby girl.
"She's very comfy apparently, letting me know who's boss already. Now just need to find a safe out of reach little cubby hole to put this in."
Given that Stacey had used a collection of white beads and pearls to decorate, several fans guessed that the Loose Women star is planning on calling her little Pearl.
Eagle-eyed fans were quick to guess this could be a hint at the unborn baby's name, with one person asking: "By any chance are you going to call her Pearl??"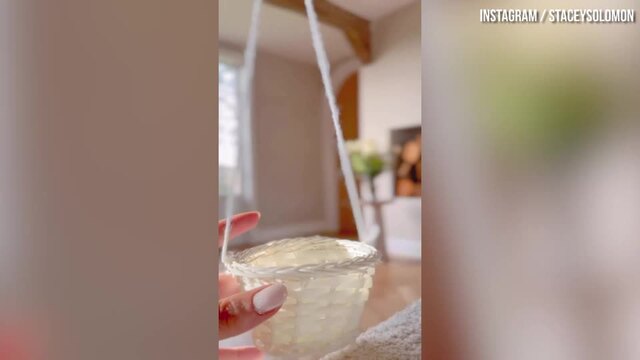 Stacey Solomon sets up the house decorations for new baby
"Looks like she might be calling her Pearl!!! How adorable. Pearl Swash," another wrote.
A third added: "Awhhhhh Rose and Pearl would be so cute. Hope this is a big clue from Stacey."
Read more: