Alex Jones, 41, regrets not 'freezing eggs' as she reveals fertility struggle
30 October 2018, 16:04 | Updated: 30 October 2018, 16:11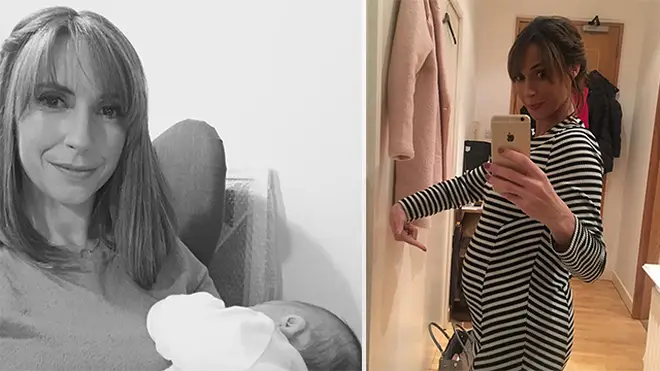 Alex Jones has admitted she and her husband Charlie Thomson are struggling to conceive, and wishes she'd had her eggs frozen.
The One Show's Alex Jones, 41, has revealed she's struggling to conceive after welcoming her first son Ted last January.
Alex, who is married to insurance broker Charlie Thomson, explained that the second time is proving harder than the first.
She told Fabulous Magazine: ""I have to say, the first time – absolutely fine. Luckily, god, it happened."But second time, not as easy.
"I suppose I'm older now, but we took it for granted that it would be OK.
"But you don't really know until you start trying how it's going to go, do you?"
READ MORE: Alex Jones experienced 'maternity leave paranoia' after giving birth to son
With regards to being a 'geriatric mum', the TV presenter also admitted that she wished she'd met her husband earlier in life, but it was never a huge concern.
"In an ideal world, Charlie and I would have met a lot sooner, but we didn't," she explained.
"When I met him I didn't think: 'Oh my god, we need to have children instantly.'
"I didn't worry cos I didn't feel old."
Alex does admit, however, that had she known more about egg freezing, she may have considered it.
She explained: "I had no idea about egg freezing, and if I'd known in my early 30s what I know now then I might have thought about it."
Alex has fronted The One Show for eight years, after she took over from Christine Lampard, and hosts alongside former Blue Peter presenter Matt Baker.