Holly Willoughby shares cryptic message about 'difficult challenges' after Phillip drama
21 June 2023, 11:05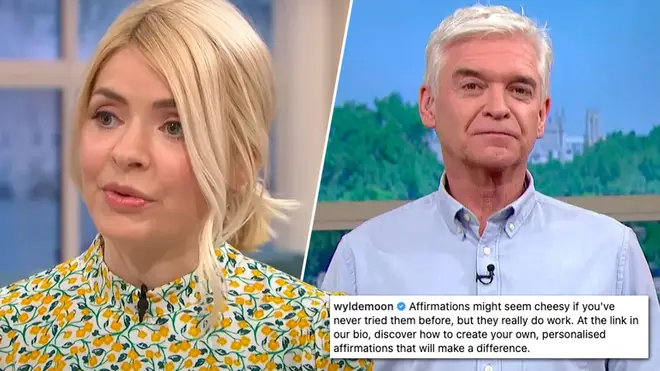 Holly Willoughby took to her lifestyle brand's account to share some daily positive affirmations.
Holly Willoughby has issued a cryptic statement after Phillip Schofield resigned from ITV last month.
Phillip left This Morning in May after revealing he had lied about having an affair with a much younger producer.
And following the fall out, Holly has shared a string of inspirational quotes on her lifestyle brand Wyldemoon's Instagram account.
One of them read: "I am stronger than all the challenges and difficulties that stand in my way."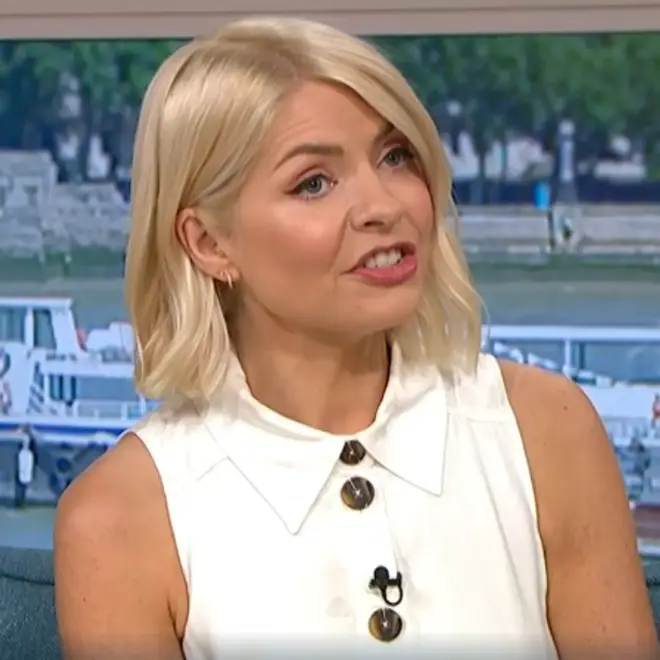 Another said: "I am worthy and deserving of a lifetime filled with happiness and joy," while a third says: "I am worthy of love, respect and compassion.
She wrote alongside them: "Affirmations might seem cheesy if you've never tried them before, but they really do work.
"At the link in our bio, discover how to create your own, personalised affirmations that will make a difference."
In another post about the summer solstice, Holly hinted that she is ready for 'a fresh chapter of life and a turning point within the year.'
Phillip stepped down from all his duties with ITV following his affair and later confirmed that Holly had no idea about the relationship with a young This Morning colleague.
He went on to say that his former best friend had ignored an apology text which he sent after he admitted to lying.
After returning to her role on This Morning, Holly said she felt 'let down' by Phillip in a powerful statement to fans.
She said at the time: "Firstly, are you ok? I hope so. It feels very strange indeed sitting here without Phil...
"I imagine you might have been feeling a lot like I have, shaken, troubled, let down, worried for the wellbeing of people on all sides of what's been going on, and full of questions..."
She went on: "You, me, and all of us at This Morning gave our love and support to someone who was not telling the truth, who acted in a way who themselves felt that they had to resign from ITV and step down from a career they loved.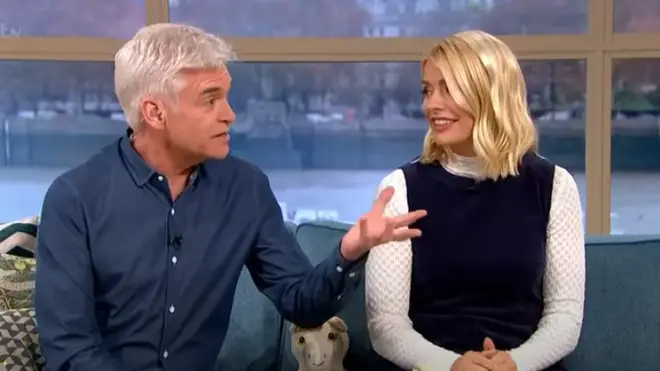 "That is a lot to process and it's equally hard to see the toll that it has taken on their own mental health.
"I think what unites us all now is a desire to heal for the health and wellbeing of everyone. I hope that as we start this new chapter and get to a place of warmth and magic that this show holds for all of us, we can show strength in each other."
Holly concluded by saying: "From my heart, can I say thank you for all of your kind messages and thank you for being here this morning. Myself, Josie, Dermot, Alison, Craig and every single person who works on this show will continue work hard every single day to bring you the show that we love."