Who is Joel Dommett's wife and when is her due date?
5 September 2023, 19:55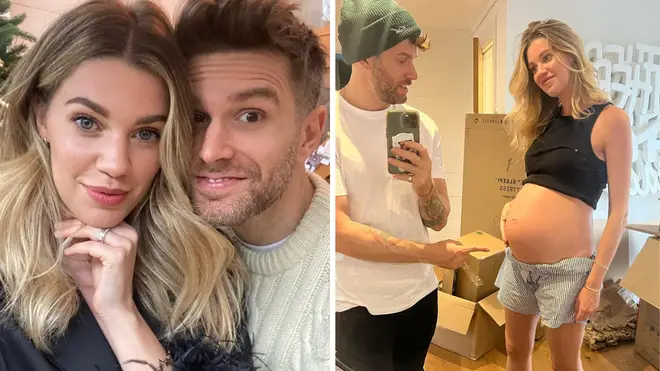 Joel Dommett is expecting his first baby with wife Hannah Cooper anyday now, with a swift exit from hosting the National Television Awards a possibility if she goes into labour.
Joel Dommett, 38, and his wife Hannah Cooper, 32, are expecting their first child after meeting in 2016 and marrying in 2019.
The Masked Singer presenter is hosting the National Television Awards on Tuesday night, however, has revealed that he may have to leave if Hannah goes into labour.
The I'm A Celebrity star told Good Morning Britain that she will be hanging out in his dressing room while he hosts the show, with reports there is a contingency plan in place in case they have to leave.
Joel told Richard Arnold that Hannah is "ready to pop" before adding: "This is the dream; the ceremony starts, I do the first 15-20 minutes, everyone is settled in and going 'oh isn't Joel doing absolutely wonderfully', I get a text, waters have broken, I have to go, and everyone in the audience does a different bit each."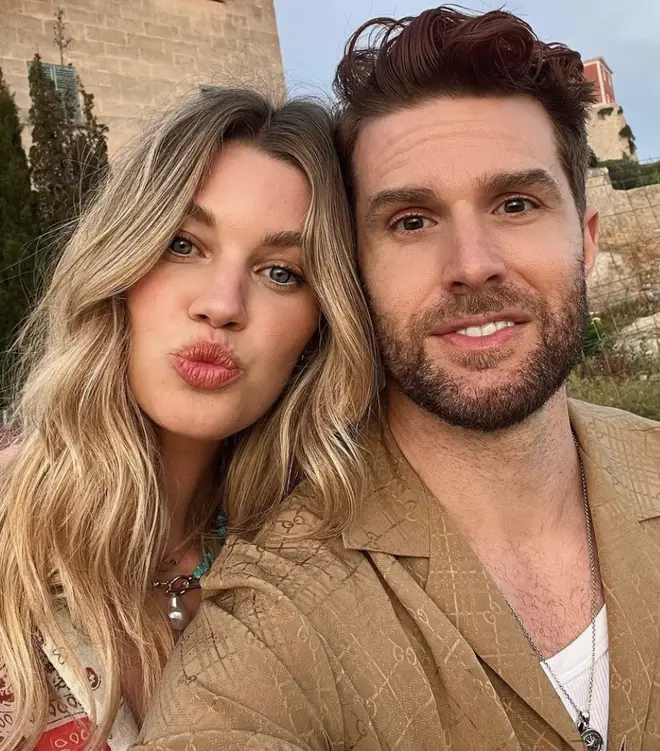 Here's everything you need to know about Joel, his wife Hannah and their journey to parenthood:
Who is Joel Dommett's wife Hannah Cooper?
Hannah Cooper is a 32-year-old model who has previously posed for Boux Avenue, M&S and MissGuided.
Hannah and Joel first connected when she messaged him on Instagram following his appearance on I'm A Celebrity in 2016.
The couple were first spotted together in May 2017, and went on to get married in Mykonos, Greece in 2019.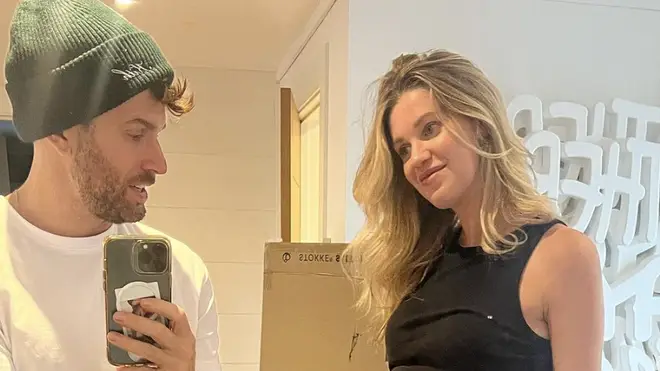 When is Joel Dommett's wife Hannah Cooper's due date?
Hannah and Joel announced they were expecting a baby in May 2023 with a series of pictures showing off her growing baby bump.
Captioning the images, Hannah jokingly wrote: Does anyone know how to change a nappy? 🤍 Because Joel has s**t himself."
While we do not know Hannah's specific due date, Joel has said his wife is "ready to pop" and is said to be due any day now.
Read more: