Katie Price made Kieren Hayler take a paternity test after son's birth
2 October 2018, 11:29 | Updated: 2 October 2018, 11:31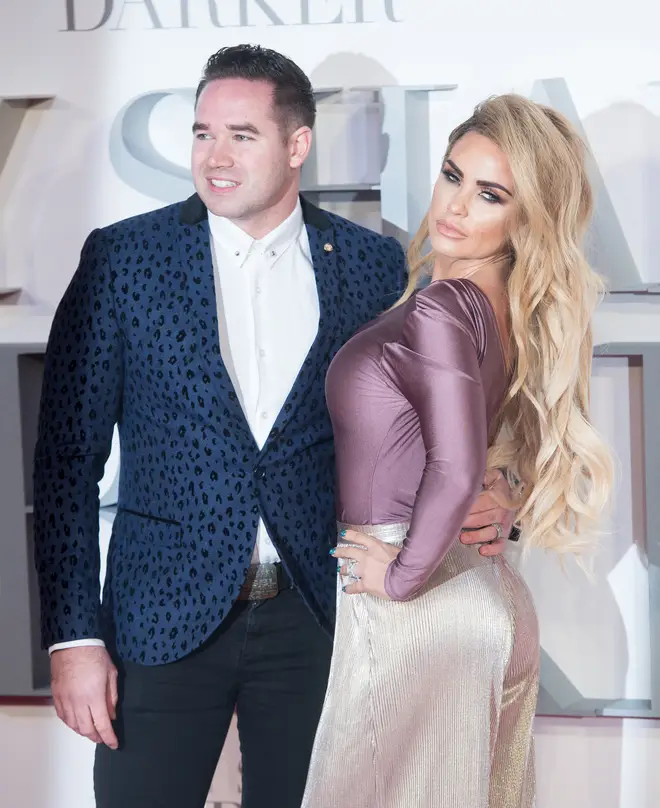 The former stripper made the bombshell claims about his estranged wife over the weekend.
Katie Price made her estranged husband take a paternity test after the birth of their son.
Kieran Hayler, 31, revealed the 41-year-old glamour model was uncertain if Jett, now 5, was his after he was born - prompting her to use a DNA test like the ones used on Jeremy Kyle.
The ex-stripper, who split from Katie after a string of cheating scandals, told The Sun: "I did take a paternity test, yes.
"But I'm not going to reveal the results of that paternity test. It was just for me. It's for me and that's it. That's all, maybe one day they'll be released.
"It led me to believe she had cheated on me before I cheated on her. But that's all really I can say because I don't know for certain."
The DNA test wasn't the only bit of Jeremy Kyle-approved kit Katie - who is facing bankruptcy after squandering her £40m fortune - utilised during their doomed marriage.
She previously revealed that she had used the show's lie detectors to find out if her third husband had been cheating on her.
Katie has five children, 15-year-old Harvey whose dad is Dwight Yorke, Junior, 13 Princess, 11, whose dad is Peter Andre, plus Jett, 5 and Bunny, 4, with Kieran.
Katie's love life woes played out on her Quest Red reality show My Crazy Life.
Fans watched on as she told a therapist that she was at her wits end with her sex-addict husband - and had taken drastic measures to see if he had been cheating on her again.
She said: "The first time he cheated absolutely broke me and then the second time it is more like disbelief, like 'what?'"You are hurt but it's sort of like in a different way.
"But the third time it's like 'is this a joke now?'
Read more: Katie Price begs for £300 divorce so she can wed new toyboy
"I made him do three lie detector tests and he failed every question. It's just so f***ing weird when you see these messages to think that Kieran's done that but that's what it's like.
"It's like he's a different person."
Since splitting from Kieran, Katie dated personal trainer Kris Boyson, 29, and 25-year-old Essex lad Alex Anderson.