Weight loss guru demands GBBO to be BANNED as it 'fuels obesity'
5 October 2018, 15:48 | Updated: 5 October 2018, 15:51
A weight loss guru has slammed Great British Bake Off for 'promoting unhealthy eating'.
Great British Bake Off fans were left shell-shocked after a weight loss guru claimed the show should be banned due to fuelling unhealthy lifestyles.
Anti-obesity campaigner Steve Miller took to Good Morning Britain to slam the popular baking show, and argued that it made people fat.
He also claimed that GBBO encouraged viewers to 'run to the fridge and get the cake out'.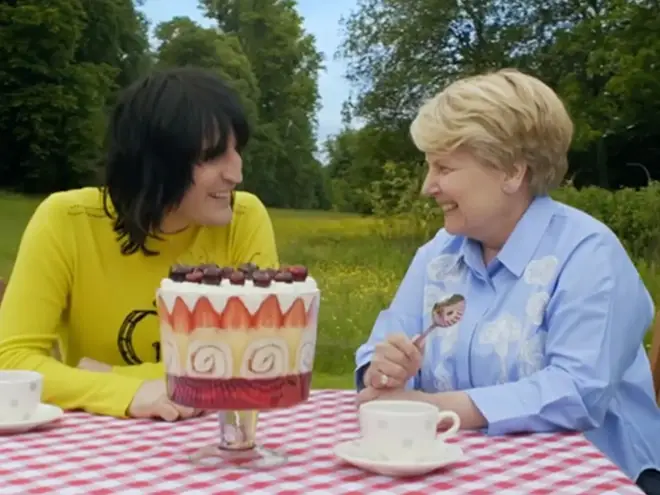 Steve strongly believes that before the show airs, there should be a warning that appears on the screen urging viewers to 'think before you slice'.
READ MORE: This is where all the left over cake goes at the end of GBBO
He told the GMB panel: "You see it, and then automatically it triggers the senses...and you start salivating.
"And what happens, if you're really fat, you run to the fridge - you want to get the cake out.
"And that's my concern with it.
"So what I would like to see is a warning on the programme - even if it's 'if you're fat, think before you slice'."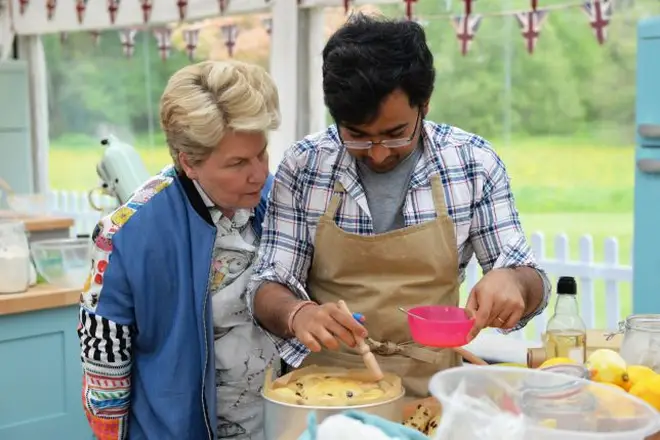 Great British Bake Off is currently in its ninth series - its second on Channel 4.
The show took place on BBC for seven series, but was sold for a hefty sum to Channel 4, resulting in the departure of Mary Berry, Sue Perkins and Mel Giedroyc, who all chose to 'remain loyal' to the beeb.
Paul Hollywood continued to head up the judging pannel with new recruit Prue Leith, whilst Noel Fielding and Sandi Toksvig became the show's hosts.