Bake Off winner Rahul accused of 'lying' by fans who slam 'special treatment' from judges
31 October 2018, 07:24 | Updated: 31 October 2018, 10:14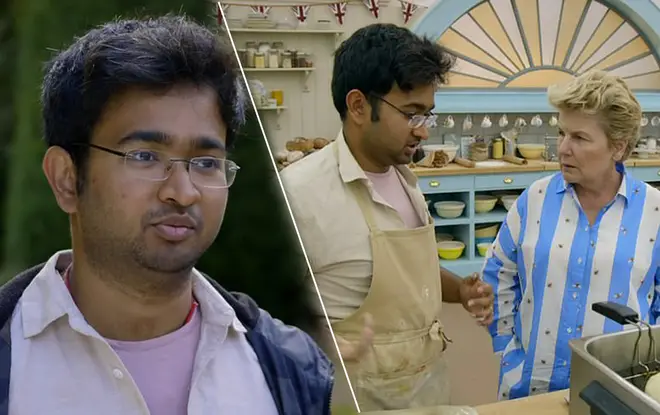 Viewers of Great British Bake Off were left furious after Rahul Mandal was crowned the winner following a series of failures throughout the tasks.
The Great British Bake Off final is never far from controversy, however, Channel 4 viewers were left furious when Rahul Mandal, 30, was crowned the winner over fellow finalist Kim-Joy, 27.
Furious fans took to Twitter to share their disappointment the scientist scooped the coveted trophy over his contestants, which also included Ruby Bhogal, 30, after being given an extra 15 minutes in the showstopper challenge.
Judges Paul Hollywood and Prue Leith decided to gives Rahul extra time to prepare his showstopper task, after a shattered glass meant producers had to clear any ingredients that might be a heath risk - forcing him to start from scratch.
Read more: What do Great British Bake Off winners win? Prize details revealed
However, the decision didn't go down well with viewers who slammed the extra time as 'special treatment' before criticising what they deemed a lacklustre performance in the both the signature and technical challenges.
Instead, fans believe Kim-Joy should have taken the crown after winning the technical challenge over Rahul, who burnt his pitta breads during the test which saw them cook outside the tent on an open flame for the first time ever.
What's more, eagle-eyed fans claim Rahul 'lied' about never having eaten a donught despite later stating that he preferred the baked treat 'with lots of filling'.
So at the start Rahul says he's never had a doughnut then a bit later he says he like a them with lots of filling...... hmmm #GBBOFinal

— George The Cat (@scott_and_ball) October 30, 2018
Prue and Paul picked him as their favourite and the winner from day 1. Kim-Joy was consistent the whole time and won 2 out of 3 challenges this episode. He should've been out two weeks ago! Ugh the blatant arse-licking from Prue and Paul is too much. Worst final ever! #GBBOFinal

— God Is Fenty 👸🏾 (@ILoveRobz) October 30, 2018
The amount of backpedaling Paul and Prue did on Kim-Joy's showstopper because she was the runaway winner is ridiculous. What a fix - Rahul has been a mess these past few weeks. #GBBO

— Jelly (@Queen_Shitpost) October 30, 2018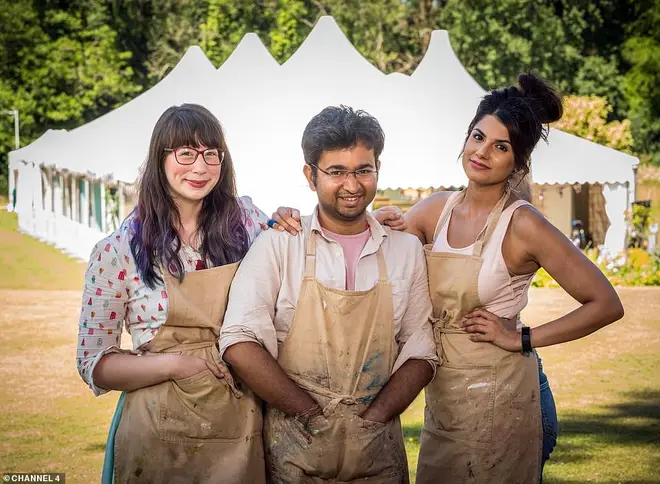 Rahul's place in the the top three has been a point of contention for fans ever since he flew into the final despite a disastrous 'Danish week' performance last week that saw Paul brand his creations 'hideous' and 'boring'. 
However, in spite of a few mishaps and flusters in the kitchen, Rahul continued to remain a favourite of the judges after becoming known for his unique blend of eastern and western flavours in his bakes.
Despite the controversy, the majority of fans were still elated by Rahul's win, claiming he was the deserving winner for his consistency throughout the earlier challenges in the series.
One user wrote: "YES RAHUL SO SO PROUD OF HIM HE DID SO AMAZING AHHH ADORE HIM SO MUCH! (sic)
While another praised the show writing: "I cannot express the ways I love Rahul - this show is everything I love about the UK and being British in all its diversity."