Married At First Sight's Brad Skelly claims he 'was never in love' with Shona Manderson
11 October 2023, 18:42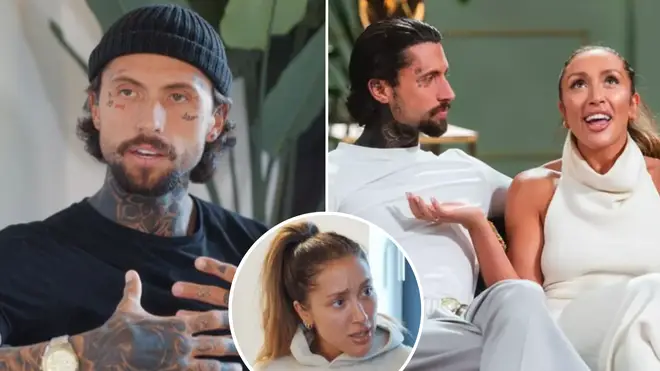 Brad Skelly was axed from MAFS after being accused of 'controlling' behaviour towards wife Shona Manderson.
Married At First Sight's Brad Skelly confessed he was "never in love" with his wife Shona Manderson, despite dropping the L-bomb early into their relationship.
Following his exit from the show, the 27-year-old model admitted he mistook lust for love in the "highly emotional environment" as he was "really trying to make it work".
The Grimsby-born reality star, who was axed after being accused of "controlling behaviour", explained that he struggled to suss out his true feelings during filming but now has clarity on the relationship.
Speaking to The Mirror about the couple's intense connection, he said the lack of "external guidance" made it easy to become confused.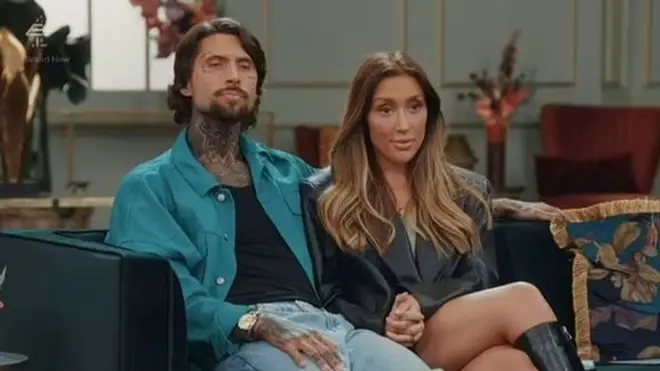 He said: "I most definitely can confirm that I wasn't in love, but at that time, it was a strong feeling of lust that I got confused with.
"Because you haven't got a lot of external influences or guidance like you have on the outside world – like on the outside world you have a lot of freedom and flexibility to actually find out if that's the case.
"When in there I was really trying to make it work. So I think a lot of the time with me saying these things I was trying my hardest, you know, but I was really trying to navigate myself to be fair."
Brad was paired with performing arts teacher Shona, 31, as the experts believed their shared love for spirituality would bond them together.
The couple initially hit it off, confessing their love for one other and even discussing children in a short amount of time.
But things took a sour turn after their MAFS co-stars began flagging Brad's behaviour towards Shona, which led producers to step in.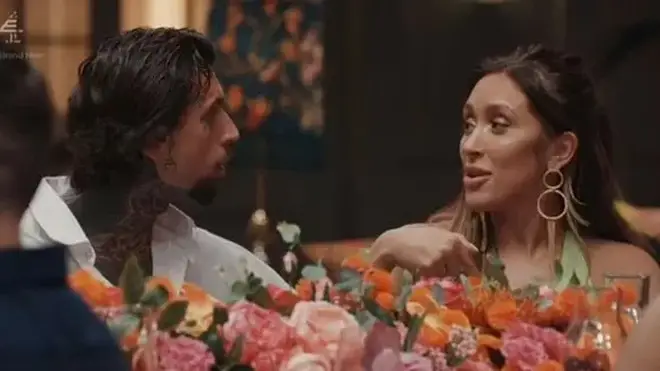 Responding to claims his terminology was alarming, Brad told The Mirror: "I agree with what they're saying [about his controlling language].
"The way that I project certain terminology, however, is never intended that way.
"So for me, when I expressed that if 'I allow Shona to do this, then she will never learn'. Yeah, it was more so the whole conversation was coming from the heart and a sense of, Well, 'if me and Shona or partnership, and we're sort of trying to look out for each other, it's in each other's best interests to sort of have each other's back, you know, so if we allow each other to go rogue or to want to guide each other, you know what I mean?
"If we allow each other to fall into situations, that we're aware of we will both never learn.'
"It was obviously snipped at the part where I said that and I can completely understand how it looks."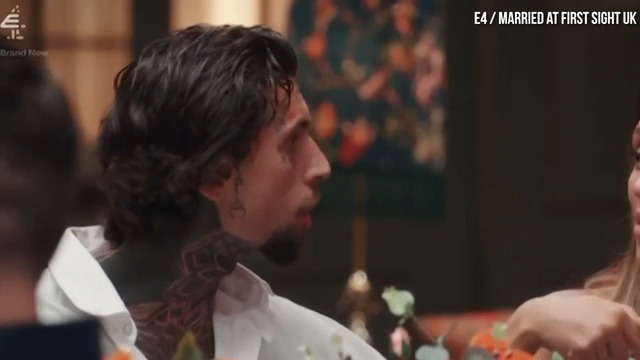 Brad appears to tell wife Shona to 'shut up' on Married At First Sight
Brad was eventually removed from the show after charity Women's Aid labelled some of his actions "unacceptable".
A spokesperson told MailOnline: "The couple's exit plays out in the show. It was agreed alongside experts Paul, Mel and Charlene that the intensive Married at First Sight environment was not working for the couple and it was the right time to leave the experiment.
"The relationships on Married at First Sight UK are closely monitored off screen, by production and an independent psychologist. If any of the relationships develop in a way that is deemed to be potentially unhealthy for either party, we would take expert psychological advice as to whether it was time for them to leave the process.
"The welfare of all contributors on Married at First Sight UK is our top priority and we ensure that appropriate support is available to contributors at all times during filming, including 24/7 access to a member of the welfare team or psych support."
Read more: