Who is Mark Labbett's ex-wife Katie and what happened with the cheating claims?
21 January 2021, 12:02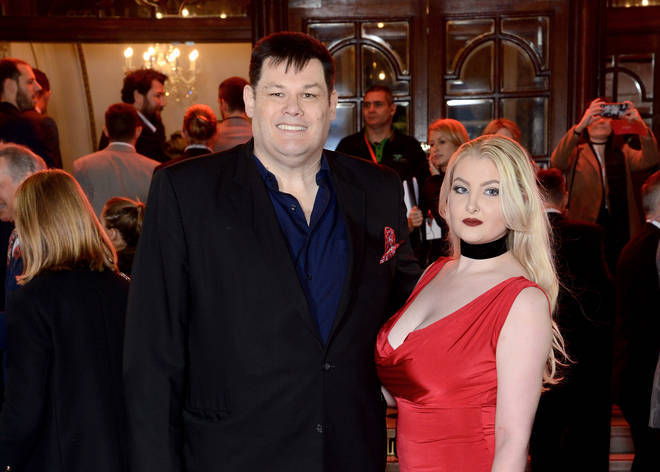 Everything you need to know about Mark Labbett's relationship with his ex-wife Katie.
Mark Labbett, 54, got married to ex-wife Katie, 27, in 2014, but the pair briefly last year after it emerged that she had cheated on him for over a year with a man called Scott.
Here's everything you need to know about their relationship.
Who are Mark Labbett and Katie? Is it true they're cousins?
Mark stars in ITV gameshow The Chase as one of the Chasers. He and Katie got married seven years ago and share a son together. The pair are second cousins, but both claim that they weren't aware of this until after they got married.
When quizzed about it on Loose Women, Mark said: "It wasn't something we were aware of at the time - it was one of those things that happened."
"I had been a single man for a long while so I was getting used to the idea of being on my own.
"Especially as a bachelor, we can get pretty selfish, you get used to doing what you want to do all of the time.
"As a couple of my friends pointed out the big challenge for me is learning to adapt with being with someone else."
And Katie added: "We met five years ago, have been together for four and married for three."

What were the Mark Labbett cheating claims?
According to a report by The Sun, Katie has met Scott's pals - and they have regular local pubs they head to together.
A source told the publication: "Scott and Katie have been seeing each other since 2017.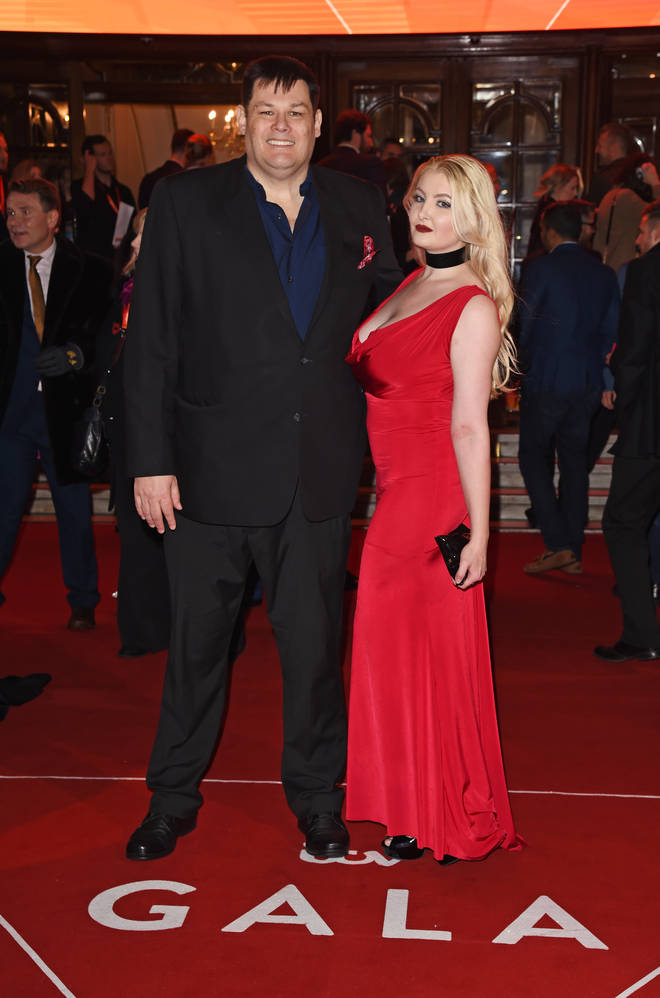 Mark and Katie briefly split in 2019 last year after it was claimed that she had cheated on him with a man named Scott.
A source told The Sun: "He introduced her to friends in December that year.
Read more: The Chase viewers left REELING by the answer to a question about Haribo flavours
"It took a while for people to realise who she was and that she was married. Then one of Scott's friends confronted her and she got angry about it.
"She appeared on Loose Women with Mark and people started sending a clip around when they twigged who she was.
"People don't think it's right and think her behaviour is unfair on Mark — and Scott."
According to the report, Scott shared a picture of him and Katie the day before Valentine's Day on a night out the previous evening, telling a friend: "We did it a day early so it's not as busy."
Katie subsequently spoke out on the claims, saying: "Mark and I had been talking about separating for some time — we have been drifting for a while.
"He works away a lot and that's been hard. A lot of people think it's the age difference but we don't see that as the factor.
"It's more that we don't have mutual friends, and our lives are just very different.
"I met Scott by accident, on a night out, and we just clicked. It wasn't intentional, it just happened. But Mark always knew — straight from the off I was honest.
"He knew I was going out and who I was seeing. He was incredibly understanding. If it was anybody else it wouldn't matter, but because Mark's in the limelight people have been gossiping. It's frustrating."
When did Mark and Katie get back together?
In September 2019, it emerged that Mark and Katie had got back together, with Mark saying that they were "working through a rough patch".
Speaking on Loose Women, Mark said: "Like a lot of relationships, you go through a rough patch. We're working our way through it.
"A newspaper offered us a sum of money and we kindly denied. We're quite private, there's no pictures of our son online and I'm not going to name him until he's old enough to make the decision."
When did Mark and Katie split?
Mark and Katie officially announced their split on August 29 2020.
Mark said: "There was never any deceit on Katie's part but it's got to the point now where I realise it is better for us to go our separate ways and remain friendly."
He added, according to The Sun: "Katie and I haven't discussed divorce yet. That will only happen if one of us decides we want to re-marry.
"At the moment, I'm more than happy to be on my own. I find it easy.
"You can't speak for the future, but I am conscious I don't put a target on my back!"