Peter Andre buys son Junior a £25,000 car for his 17th birthday
14 June 2022, 12:07 | Updated: 14 June 2022, 14:27
Peter Andre has taken to Instagram to reveal he bought his son an extravagant gift for his 17th birthday.
Proud dad Peter Andre has treated his son Junior to a lavish £25,000 gift for his 17th birthday.
The Mysterious Girl singer, 49, bought his eldest child an Audi, and posted a video of him sat in the driver's seat alongside his sister Princess, 14, to Instagram.
Pete captioned the vid: "I think he's loving his new car . Happy birthday son. Now you just have to pass your test. @officialjunior_andre @officialprincess_andre
"Big thanks to @beany_man_ipswich_alloys for getting the wheels how he liked it in record time. I was so scared I wasn't gonna have everything ready for him. Love you son ♥️ (not you Beany, I mean junior). Love you too though mate".
Pete revealed last week that he was planning to gift his son a car for his birthday, writing in his new! magazine column: "It's Junior's 17th birthday next week, which means it's time for a car and driving lessons!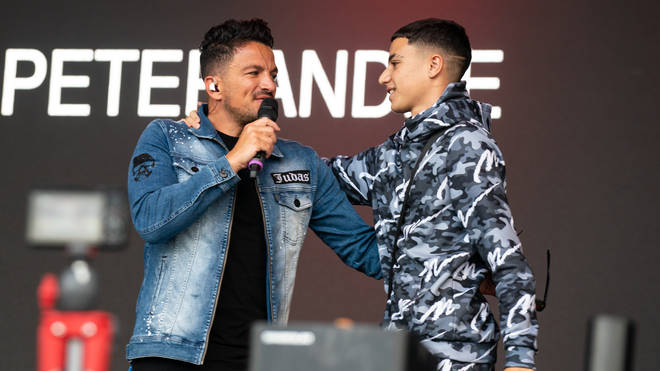 "It feels crazy that little J is now old enough to drive. He's a good kid and makes me proud."
Singer Junior also posted a photo of his new car to his own page, writing: "Couldn't be more grateful right now".
Junior is forging an impressive singing career for himself, and is releasing his first single - named Slide - this Friday.