Gino D'Acampo aubergine comment explained: What did he say on This Morning?
22 June 2023, 12:43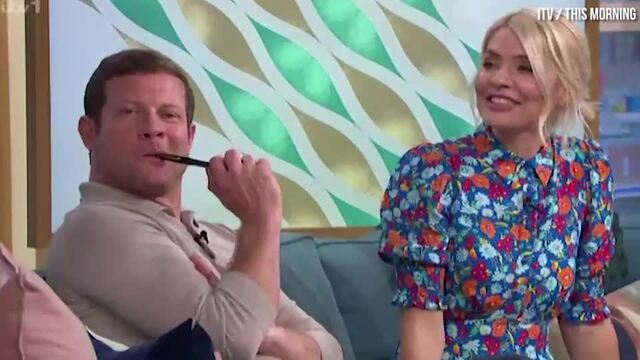 Holly squirms on This Morning after Gino D'Acampo asks about news
Gino D'Acampo left This Morning hosts Dermot O'Leary and Holly Willoughby cringing earlier this week as he returned to the ITV show.
Gino D'Acampo, 46, made quite the return to This Morning earlier this week as his thinly-veiled comments about the show and Phillip Schofield left viewers feeling awkward.
Over the month that Gino was away from This Morning, Phillip quit his hosting role on the show and revealed to the world his affair with a younger runner.
And while Holly Willoughby, 42, and Dermot O'Leary, 50, haven't mentioned the scandal for almost two weeks now, Gino made sure he addressed the changes as he returned to the show.
Here's everything that happened when Gino was on This Morning, what he said and that bizarre aubergine comment explained.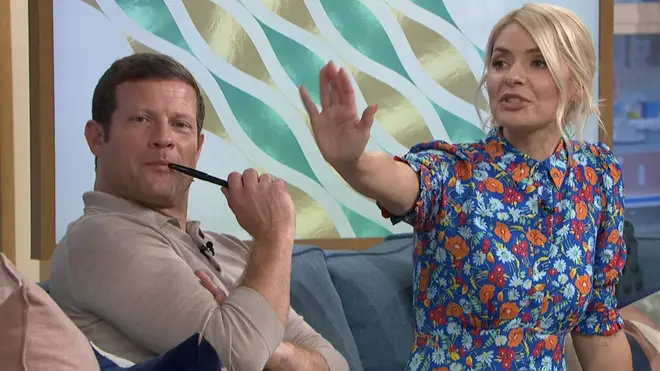 What did Gino D'Acampo say on This Morning?
As Gino returned to cook for Holly and Dermot, he said while live on TV: "I was going to make melanzane alla parmigiana, with the aubergine.
"But apparently, I can't do anything with aubergine at the moment so I'm going to make a tiramisu."
As he said this, Dermot put his pen in his mouth and started to make a cringing face.
Gino then went on to joke: "Everything is under control, I'm back. Any news? Anything in the last month that I should know of?"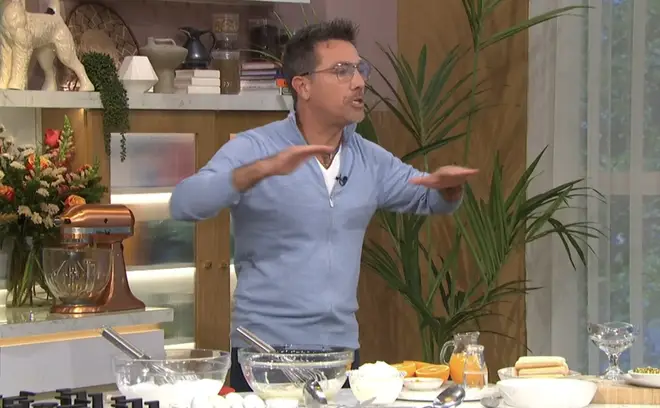 Gino D'Acampo's aubergine comments explained
While most people understood the awkward "is there any news?" joke from Gino, it was the aubergine comments – and Dermot's reaction – which left people asking questions.
It appears the joke around aubergines was a nod to This Morning boss Martin Frizell's comments to the press regarding claims of a 'toxic' culture behind-the-scenes of the show.
Earlier this month, when This Morning's culture was under scrutiny amid claims of 'toxicity', Frizell was asked about the work environment by press following him in the street.
Instead of answering the questions, he bizarrely replied: "What I've always found toxic is aubergine. Do you like aubergine? Do you? Do you like aubergine, because I don't? It's just a personal thing."
Whether Gino was having a dig at Martin or making a light-hearted joke is still unknown, but we would guess the latter.
Read more: