Keanu Reeves and girlfriend Alexandra Grant share red carpet kiss in rare public appearance
17 April 2023, 11:50 | Updated: 17 April 2023, 14:53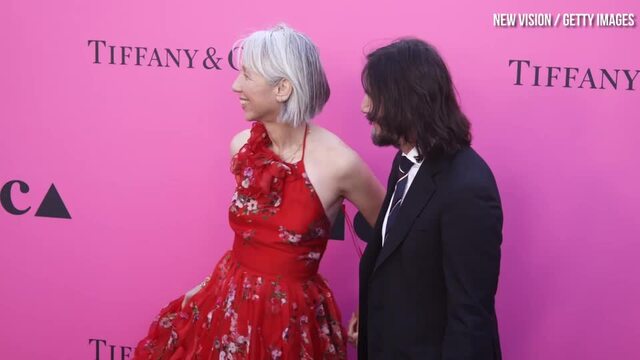 Keanu Reeves and Alexandra Grant attend MOCA Gala 2023
Keanu Reeves looked loved up with his girlfriend Alexandra Grant during Saturday night's Museum of Contemporary Art Gala in Los Angeles.
Keanu Reeves looked over the moon on Saturday when he walked the red carpet with his girlfriend Alexandra Grant.
The Matrix star was attending the Museum of Contemporary Art Gala in Los Angeles and took his long-term partner Alexandra.
Wearing ia black suit, brown boots, and striped tie, 58-year-old Keanu looked amazing as Alexandra, 50, stunned in a red floral dress.
Photographers snapped pictures of the pair sharing a kiss and looking very much in love.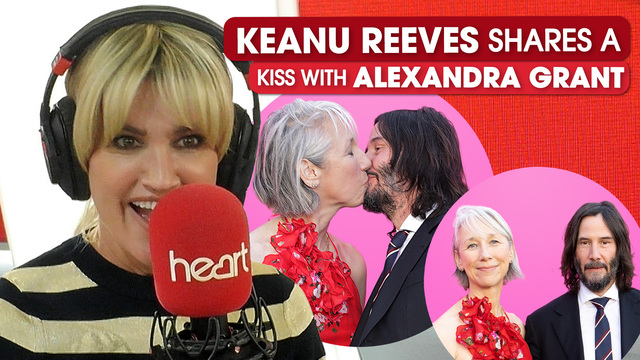 Ashley Roberts has all the details on Keanu Reeves' red carpet appearance
And fans absolutely loved the sweet moment, with one writing on Twitter: "Oh beautiful couple, while another said: "I love how he looks at her."
A third added: "They are too cute together!! I love seeing happy Keanu!!"
The couple doesn't often make public appearances together, having last publicly walked the red carpet at the 2022 MOCA Gala.
According to US Weekly, the pair first met at a dinner party in 2009 and struck up a professional relationship.
They went on to work together on Keanu's first poetry book 'Ode to Happiness' in April 2011 and artist Alexandra created the illustrations.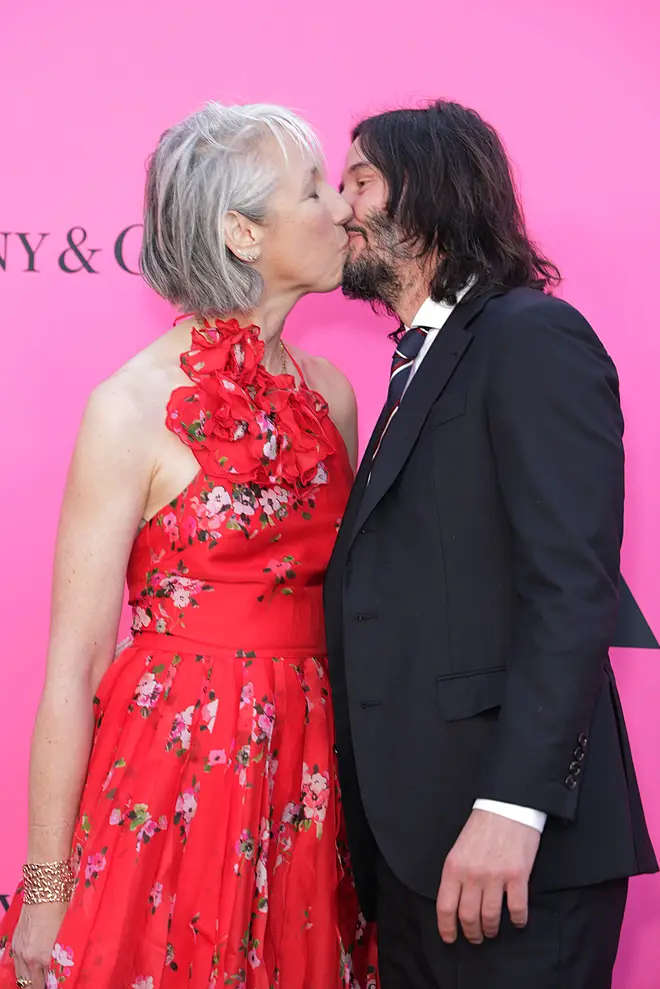 She then went on to illustrate his 2016 book Shadows, while the pair also co-own X Artists Books, which they founded in 2017.
They first went public with their romance in 2019 when they attended the LACMA Art and Film Gala together.
Alexandra then spoke about her boyfriend the following year, telling Vogue:"I think every single person I knew called me in the first week of November, and that's fascinating.
"But the question I've been asking in all of this is: 'What is the opportunity for good?'"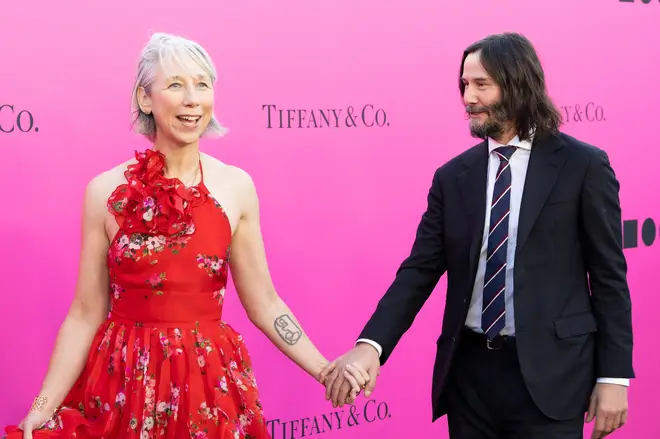 Film star Keanu has also opened up about his romance, saying he loves spending time with Alexandra and even recalled a recent 'moment of bliss'.
He told People: "A couple of days ago with my honey. We were in bed. We were connected.
"We were smiling and laughing and giggling. Feeling great. It was just really nice to be together."