Stacey Solomon says she loves her body as she works out in new video
12 July 2023, 08:39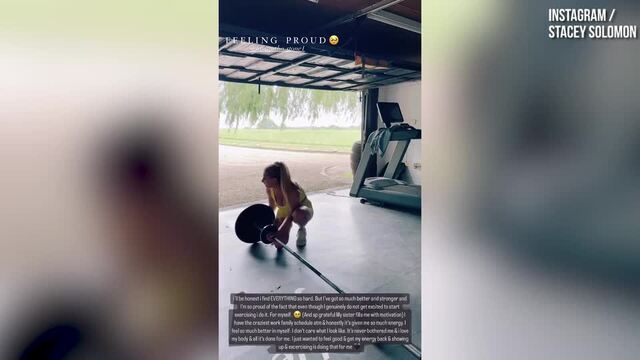 Stacey Solomon works it out in the gym
Loose Women star Stacey Solomon has opened up about feeling stronger after moving her body more.
Stacey Solomon has opened up about her new love for exercise, saying she feels so much stronger.
The Loose Women star has been enjoying working out in her home gym at Pickle Cottage over the past few weeks, taking her followers along for the journey.
And now Stacey has said she's feeling 'really proud' of how much more energy she has since moving her body more.
Sharing a video of herself lifting weights in the garage with her sister and personal trainer Samantha Stone, Stacey said: "FEELING PROUD.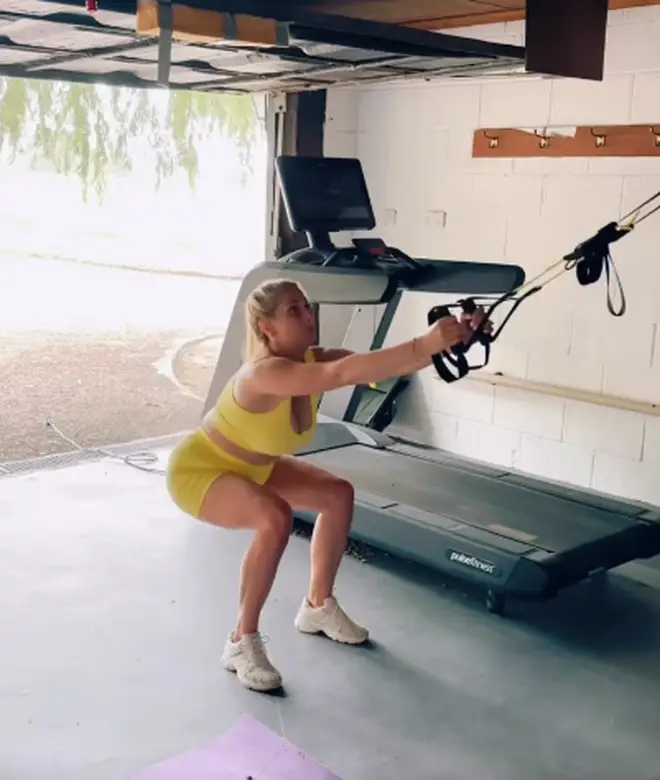 "I'll be honest - I find EVERYTHING so hard. But I have got so much better and stronger and I am proud of the fact that even though I genuinely do not get excited to start exercising I do it. I do it for myself.
"And I am so grateful - my sister fills me with motivation."
Opening up about her reasons behind going to the gym, she went on: "I have the craziest work family schedule at the moment and honestly it has given me so much energy.
"I feel so much better in myself. I don't care what I look like. It has never bothered me and I love my body and all it has done for me. I just wanted to feel good and get my energy back."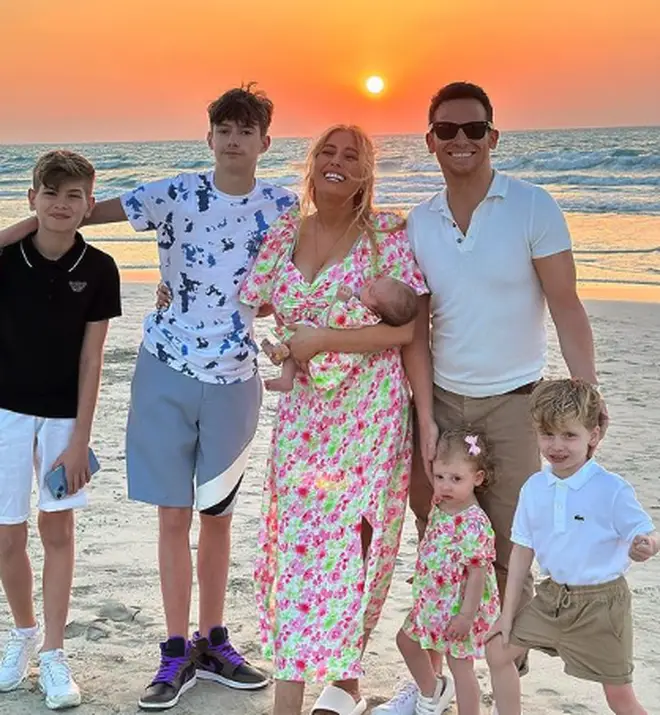 Stacey added: "Exercising is doing that for me."
This comes after the mum of five took to her Instagram last Monday to say she tries to move her body whenever she gets the chance.
She shares baby Belle, one-year-old Rose and Rex, three with husband Joe Swash and is also mum to Zachary, 15, and Leighton, ten.
"I squeeze it in WHENEVER I can and I finally plucked up the courage to ask my biggest sister to help me!," she said.
"She's an actual trainer and it may sound silly because she's my sister and bloody lovely, but I didn't want to ask her until I'd got myself to a point where I felt stronger."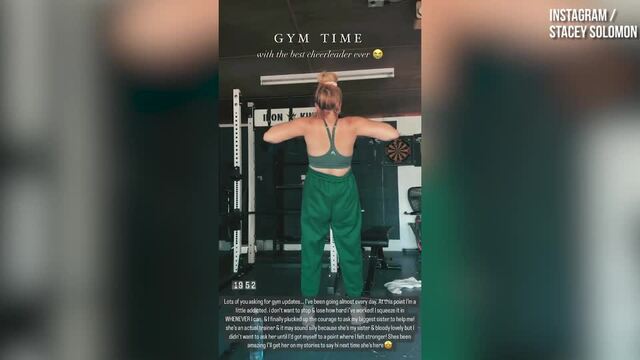 Stacey Solomon cheered on by Rex as she continues fitness journey
She has since introduced Samantha to her followers, as she told followers: "My sister's come round to give me a gym session. This is Sam, everyone. Sam is very camera shy. Not real life shy, just camera shy.
"But you all were like, 'Who the hell is this mystery sister?' So here she is. We're about to have a little gym class together and this is the gym reality.
"We also run a creche alongside it with our two daughters, Poppy and Rose, because they're both the same age. So it works out perfect.
"But yeah, this is my beautiful sister. Love you."