Who has been revealed so far on The Masked Singer UK?
23 January 2021, 20:45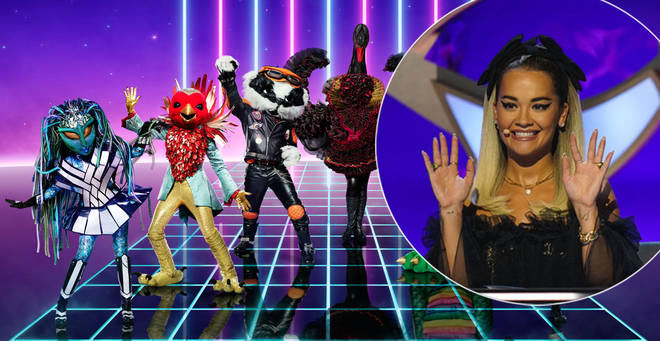 What celebrities have been revealed on The Masked Singer? Find out who was unmasked on episodes one and two of the ITV show.
After what felt like a very long wait, possibly our favourite show in the world returned to our screens on Boxing Day.
The Masked Singer - which originated in South Korea - proved a huge hit with viewers when the first season arrived on ITV back in January, and we cannot wait to see what the second season has in store.
Read more: The Masked Singer viewers stunned as Alien's identity is revealed in first episode
Series two features Joel Dommett returning as host, and Davina McCall, Jonathan Ross, Rita Ora and Mo Gilligan on the guessing panel.
Speaking about the series, Joel said: "I'm really excited for this year because I think now people understand what it is and understand that we're not taking it seriously, I think it's going to be great. Last year all my tweets at the start were 'what IS this?!' And five minutes later those turned to 'Oh my god I'm addicted!' comments."
In episode one, we found out that Alien was Sophie Ellis-Bextor.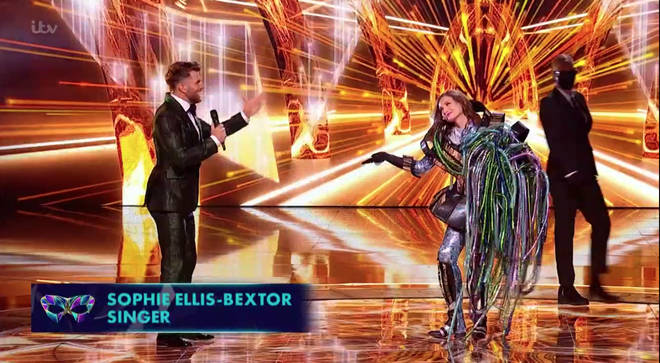 Read more: Eamonn Holmes drops hint wife Ruth Langsford is on The Masked Singer
After the reveal, host Joel Dommett said: "Because you had the crime scene thing, murder on the dance floor - there was a moment when I thought you were my wife.
"The clue was the battle - am I right in thinking you were in an episode of Game of Thrones?"
Sophie then revealed that she was indeed in the battle scene of the Game of Thrones, and that she had done the show for her kids.
Who was unmasked in episode two?
In episode two, Seahorse was unmasked - and it was Spice Girls star Mel B!
Speaking about her decision to do the show, Mel said: "The show's a great show, and you get to not be yourself for a second."
One of her clues was that she stole toilet roll from a 'total legend's' house, and she revealed the story behind this anecdote to Joel Dommett.
She said:"I went to Nelson Mandela's house, and my hair and, make-up team had to wait outside, so I nicked a toilet roll to give them."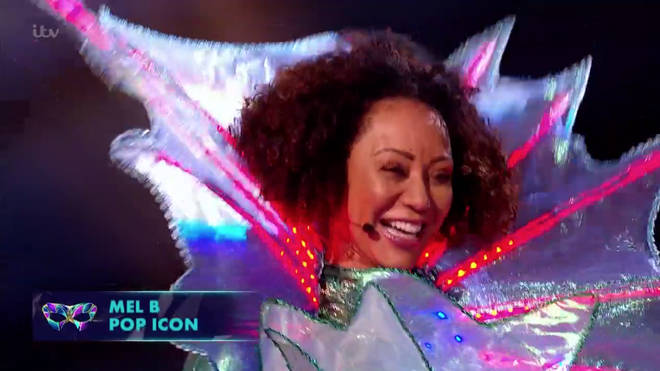 Who was unmasked in episode three?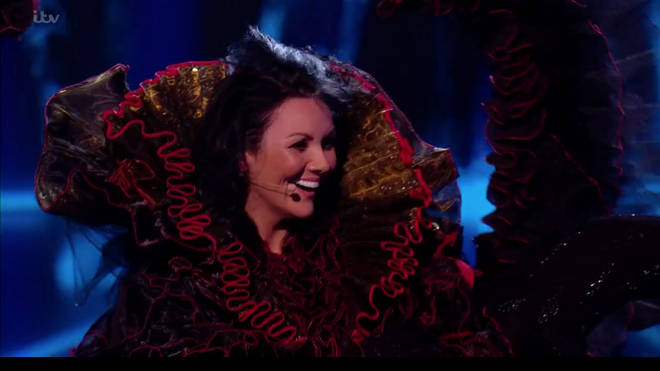 In episode three, Swan unmasked as Martine McCutcheon.
Jonathan Ross guessed correctly, due to her hints referring to a Prime Minister and President, which he correctly guessed was a nod to her role in Love Actually.
Speaking about her decision to go on the show, she said: "I just thought it would be so lovely to just come up and have fun."
Find out what Martine's hints were here.
Who was unmasked in episode four?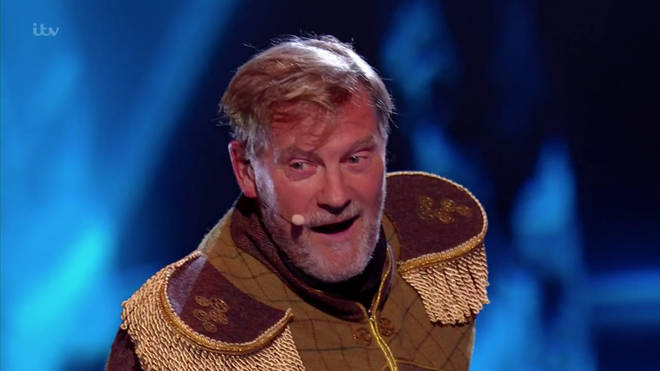 Grandfather Clock was eliminated in the fourth episode of the show, and it was ex-footballer Glenn Hoddle!
Speaking about his Grandfather Clock costume, he said: "It was so endearing, when I saw it, I just fell in love with it.
"It's been a bit surreal, it's been great fun. I've loved it. Good luck to all the contestants.
He added that he did the show because he's 'always loved singing'.
Who was unmasked in episode five?
On the fifth episode of the show, all eight contestants performed on the same night for the first time.
At the end of the episode, it was Bush Baby who got eliminated - and comedian John Thomson was behind the mask.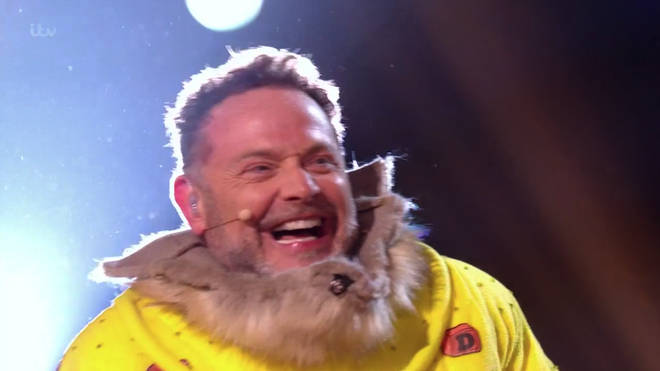 Speaking about the clues that referred to magic in his VTs, he revealed that he is an amateur magician.
And when asked why he decided to do the show, John said: "Why not?"
Speaking about his costume, he said that there was a 'sense of relief' in not having to wear it again.
He said: "I have to say, as a northerner who doesn't feel the cold, who is already covered in hair, it hasn't been the greatest. There was a sense of relief.
Who is left on The Masked Singer?
The following characters are left on The Masked Singer:
When is The Masked Singer on ITV?
The Masked Singer is on Saturdays at 7pm.
NOW READ:
Who is on The Masked Singer UK? All the characters, clues and theories so far