Who is Viking on The Masked Singer? Celebrity identity clues and theories revealed
16 January 2021, 17:00 | Updated: 16 January 2021, 19:46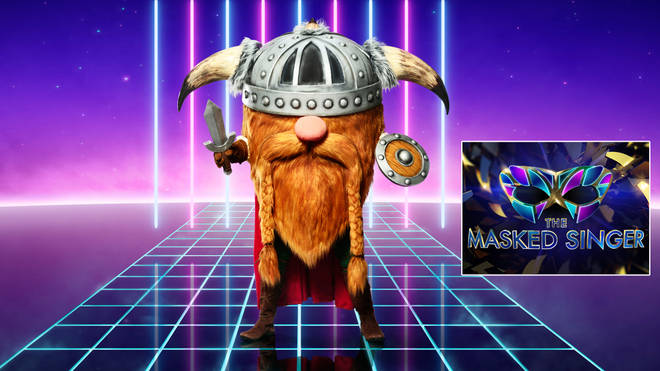 Who is The Masked Singer contestant Viking? Hints, clues and theories about the celebrity identity...
The Masked Singer truly is the perfect escapism TV, and it couldn't have come at a better time.
The fourth episode of season two kicks off this Saturday, and we can't wait to see what the celebs have in store for us this series.
So far, we have seen Alien, Seahorse and Swan unmasked and episode four will see Viking, Harlequin, Bush Baby, Blob, and Grandfather Clock perform their second songs.
Here's what we know about who could be behind the Viking's mask...
Read more: The Masked Singer UK characters unveiled - with hints about who they are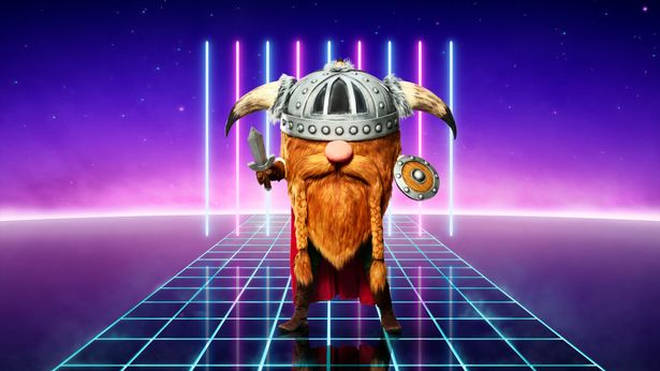 Who is Viking?
Viking said in their first VT: "You are curious who I am, I am curious too, and that's the thing about a Viking, we are a curious kind.
"We are explorers, we forge our own way. We discover answers, and in my career, throughout this competition, I'll be looking for a voice."
Twitter seems divided by who Viking could be, with suggestions including Ricky Wilson, Tom Jones, Bear Grylls, and Brian Cox.
Rita Ora also suggested Bear Grylls, and Davina McCall guessed footballer Ledley King.
Mo Gilligan also guessed Ricky Wilson, while Jonathan predicted Taron Egerton.
Viking's final clue was: "I may be a Viking, but I also wear another kind of armour".
This clue prompted Rita to guess Game of Thrones actor Alfie Allen.
Viking said in their second VT: "Being a Viking, you live by your instincts."
He added that his 'footprints are across great countries outside of my own'.
"Doing my own thing underlines everything, including breaking the rules.
"Sometimes success can be found when I break something.
"Tonight, the battle calls for me once more."

I am so, SO genuinely excited about the return of The Masked Singer.

My prediction: The Viking is Rufus Hound.

— Lydia (@LydiaMizon) December 3, 2020
Who are the other Masked Singer contestants?
See below for the full list of remaining Masked Singer contestants.
Who is on The Masked Singer panel?
Jonathan Ross, Rita Ora and Davina McCall are back for season two, with Mo Gilligan stepping in to replace Ken Jeong.
Speaking about his guessing ability, Jonathan Ross said: "I stand by all my guesses, even the wilder ones. I still think that there is a very good chance one day Angela Merkel will be on the show. Even though it wasn't this series and I'm not giving too much away there, I was fairly confident at one stage that she was under one of the costumes."
Who is the host of The Masked Singer?
Joel Dommett, who presented the first series, is returning to hosting duties this time round.
Speaking ahead of the show's launch, Joel said: "I'm really excited for this year because I think now people understand what it is and understand that we're not taking it seriously, I think it's going to be great. Last year all my tweets at the start were 'what IS this?!' And five minutes later those turned to 'Oh my god I'm addicted!' comments."
When is The Masked Singer on ITV?
The Masked Singer is on every Saturday at ITV.
NOW READ:
Mark Wright 'exposes' Olly Murs as The Masked Singer's Robin: 'I think we've got him!'