Who is Robin on The Masked Singer? Celebrity identity clues and theories revealed
12 February 2021, 16:21 | Updated: 12 February 2021, 16:44
Who is Robin on The Masked Singer? Find out all the clues and theories so far...
The Masked Singer is now in its final week, and our favourite TV talent show has been just as wild as ever.
Read more: The Masked Singer UK characters unveiled - with hints about who they are
This series, we have seen Alien (Sophie Ellis-Bextor), Seahorse (Mel B), Swan (Martine McCutcheon), Grandfather Clock (Glenn Hoddle), and Bush Baby (John Thomson), Blob (Sir Lenny Henry), Viking (Morten Harket), Dragon (Sue Perkins, and Harlequin (Gabrielle) be unmasked.
One of the mystery celebs in the final is Robin - here's what we know about who could be behind the mask...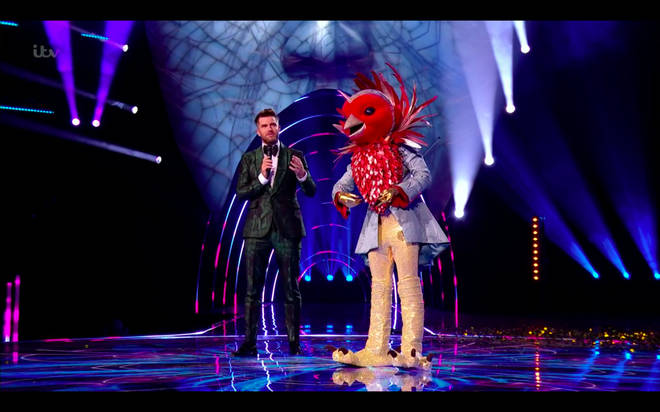 Who is Robin?
First performance clues:
Robin gave away a number of handy clues during their first appearance on episode one.
Speaking in their VT, Robin said: "I'm the robin and "I'm here to play.
"I'm ready to go the distance, think you can keep up?
"I'm trained and now I'm fighting fit for The Masked Singer. My costume is pretty fly.
"Tonight, nobody is gonna knock this Robin off its perch."
Dropping another hint after his performance, Robin said: "I may be a Robin, but I have been known to fly without wings."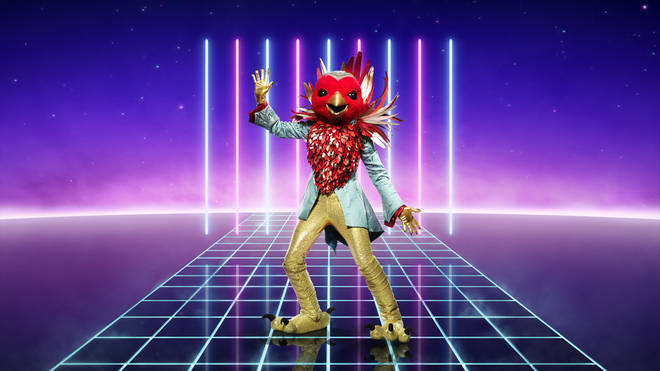 Read more: Mark Wright 'exposes' Olly Murs as The Masked Singer's Robin: 'I think we've got him!'
Second performance clues:
Before Robin's second performance, he said: "I had so much fun out there, I felt like I was in a world of my own.
"Sport has always bene a huge part of my life.
"If I wasn't on the athletics track I'd be out in the pitch for kick around. It's safe to know I always knew I'd be a footballer.
"Being out on the field takes a lot of co-ordination, it's like a sort of dance.
"I've really puffed out my chest in pride when I've represented my country."
He also hinted that he could have played in a red shirt while playing football, indicating he could have played for Manchester United or Liverpool.
After his second performance, Robin gave 'two lies and a truth' about his identity.
These were:
"My real name is out of this world.
"This Robin's Habitat is more tropical than you think.
"I started performing by doing impressions."
Third performance clues:
Before Robin's third performance, he said: "I'm still in this competition and my mask is still on, but the panel need the luck of the Irish to pin the right name on me.
He added that Robins: "might have wings, but we don't stray far.
"Don't get me wrong, I've migrated all over the world - but not all locations are for me.
"I don't want to waste any time not doing things I love.
"Focusing all my energy on the things I'm good at.
"Tonight, I'm going to fly the nest once more and head for victory."
Fourth performance clues:
Before his fourth performance, Robin said: "It might surprise you, but I've not always been the bright and confident bird I am today.
"The most exciting Aviary is one with diversity.
"I know just how valuable a mentor can be."
In Robin's 'backstage footage', he is seen waving to apparent screaming fans through a door.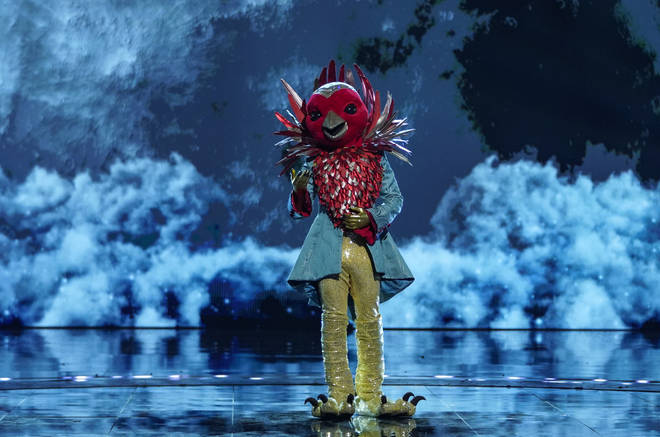 Fifth performance clues:
Before his fifth performance, Robin said: "This Robin might have a red breast, but he's also known for being blue.
"Starting out at my career in a young age means you have to grow up fast.
"As a Robin, I've evolved quickly. You could say my discovery was almost accidental.
"Tonight, this Robin is reaching for the high notes and hoping for success."
NOOOO ASTON JUST CONFIREMED IT - this robin may red but he's know for being blue !!

who's blue in Jls - ASTON

think he was just putting on a voice at the beginning of his performance

— jess :) (@jesskellmua) February 6, 2021
What are Robin's theories and odds?
JLS star Aston Merrygold is the most popular choice on Twitter, with many viewers convinced it's him.
Another theory doing the rounds is Westlife's Nicky Byrne, which started after he posted a video of a Robin on Twitter.
Alongside the clip, he wrote: "Look at this little fella I saw today! #cute."
Fans rushed to comment their excitement, with one writing: "Lol Nicky….here's hoping it's you as robin….I have money on you x"
Aston Merrygold is Robin 💯 #MaskedSingerUK Stars in their Eyes performance as Michael Jackson... football clues the other week 💯

— TraceyM (@Traceytinkz) January 23, 2021
The odds (from Betfair) on who is behind the mask are as follows:
Aston Merrygold: 1/2
Olly Murs: 3/1
Nicky Byrne: 8/1
Perry Kiely: 10/1
Lee Ryan: 14/1
Gareth Gates: 16/1
James Blunt: 20/1
Read more: Which celebrities are on The Masked Singer? Full list of odds
Who else has been revealed in The Masked Singer?
Find out who has been unmasked so far here.
Who are the other Masked Singer contestants?
See below for the full list of Masked Singer contestants.
Read more: A look back at the most shocking soap moments of 2020 - including Geoff's demise and EastEnders' boat crash
Who is hosting The Masked Singer UK?
Joel Dommett is the host of the series.
Speaking about the new series, Joel said: "I'm really excited for this year because I think now people understand what it is and understand that we're not taking it seriously, I think it's going to be great. Last year all my tweets at the start were 'what IS this?!' And five minutes later those turned to 'Oh my god I'm addicted!' comments."
Who is on The Masked Singer panel?
Rita Ora, Davina McCall and Jonathan Ross have all reprised their roles, with Mo Gilligan stepping in to replace Ken Jeong.
Speaking previously about his new role, comedian Mo said in a statement: "I haven't ever been part of any family show. I grew up watching family entertainment shows on ITV like Gladiators, Blind Date so to be asked to be part of this really cool family show - and also a show where it's a really cool guessing game - I was straight off I would love to be part of this. It's a really feel-good family show, it's just a fun guessing game and it's been great to join the Detectives as we call ourselves."
Which Celebrities took part in the first series?
- Patsy Palmer (Butterfly)
- Jason Manford (Hedgehog)
- Katherine Jenkins (Octopus)
- Justin Hawkins (Chameleon)
- Nicola Roberts (Queen Bee)
- Teddy Sheringham (Tree)
- Alan Johnson (Pharaoh)
- CeeLo Green (Monster)
- Kelis (Daisy)
- Skin (Duck)
- Jake Shears (Unicorn)
- Denise Van Outen (Fox)
NOW READ:
Woman's 'terrible' Harry Potter-inspired baby names for twins spark huge row with best friend