Who is Badger on The Masked Singer? Celebrity identity clues and theories revealed
13 February 2021, 16:18 | Updated: 15 February 2021, 12:29
Badger is one of the contestants competing on The Masked Singer UK - here's what we know about the character.
The Masked Singer is sadly coming to an end, with the final episode airing on Saturday 13 February.
So far, we have seen Alien (Sophie Ellis-Bextor), Seahorse (Mel B), Swan (Martine McCutcheon), Grandfather Clock (Glenn Hoddle), and Bush Baby (John Thomson), Blob (Sir Lenny Henry), Viking (Morten Harket), Dragon (Sue Perkins, and Harlequin (Gabrielle) be unmasked.
One of the finalists in this series is Badger, whose identity has proved a huge source of debate throughout the series.
Here's what we know about the character.
**Update: Badger has now been unmasked! Scroll down to find out who it was...**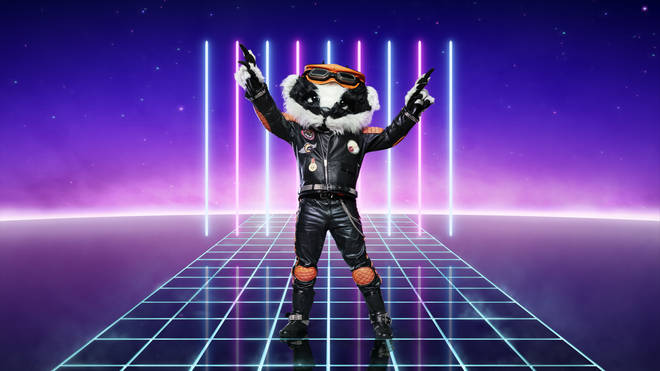 Who is Badger?
First performance clues:
Badger, who performed for the first time on week one, said before his first performance: "Yo, I'm the Badger.
"The Badger is a pretty unmistakable animal, yet life behind the mask means my identity is going to be completely hidden.
"In my career, I've been totally used to being anonymous.
"Seriously, there have been times i could have been on the street surrounded by people, but nobody would have had any idea who I am.
"Tonight, it's me versus Sausage, and I'm going to try and claw my way to victory."
Badger's final clue was: "I see things like a virtual world."
Second performance clues:
Before Badger's second performance, he said: "My last performance was amazing.
"When it comes to digging, they'll have to get up extra early to catch me.
"Badgers are shy creatures, and I certainly was when I was younger, especially around girls.
"At school, I wrote poems about girls that I liked, but I was so shy I'd never show them.
"Due to my shyness, for years, I had a talent for years I kept hidden.
"Then why day I decided to show my friends what I could do, and this badger blossomed.
"Then I learnt a lesson - be yourself is your greatest gift.
"Badger fur is black and white and I'm going to go out there and win tonight."
Badger's 'two lies and a truth' were as follows:
"I'm good at dodging furniture.
"When working, I'm often found in green.
"Strictly speaking, dancing is something I'm well known for."
Third performance clues:
Before his third performance, Badger said: "So far in the competition, I have the panel flummoxed.
"To be honest, I'm on cloud nine about that.
"Badgers are very homely, they live in big families in well maintained sets.
"I grew up in a large household. I guess you can say I was one of a kind, my family were all very creative.
"It was mum who opened me up to my gift when I was very young. With so many of us under one roof, there was little room to spare.
"There wasn't even room for a mouse in the house."
Fourth performance clues:
Badger said before his fourth performance: "There's more than one type of studio this Badger's familiar with.
"Does this sound cryptic? Good, because I love to play games.
"What I can tell you is that tonight, this Badger's going to come out fighting."
In Badger's backstage footage, he picked up a note saying: "Badger, just wanted to say thank you. Love, Barbra".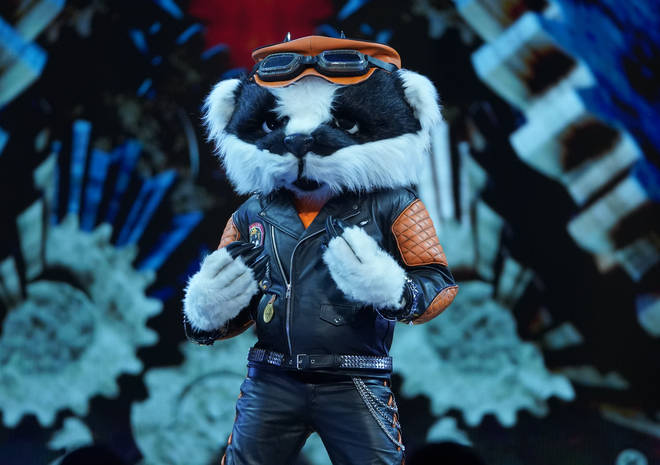 Fifth performance clues
Before his fifth performance, Badger said: "So far in the competition, just like in my career, I've been remaining anonymous.
"Badgers look out for each other, that's something I've tried to do with my career.
"Spreading cheer shouldn't be just for Christmas, it should be 365 days a year.
"I've been very blessed and humbled to have such a platform, and I like to use it to give back.
"I just want to help make it possible for other people's dreams to come true, too."
When was Badger unmasked?
Badger was unmasked in the final of the competition, after he came in second place to Sausage.
After a dramatic reveal, it turned out it was Ne-Yo behind the mask!
Speaking to Rita Ora, who he knows, he joked: "How did it take you so long?"
He revealed that he disguised his voice at the start, but then decided to use his own after realising they had no idea who he was.
Speaking about his time on the show, he said: "I've had so much fun with this, I really have. It was a great experience."
Sausage was revealed to be Joss Stone, while Robin was Aston Merrygold.
Who was revealed on The Masked Singer?
Find out everyone who was revealed on The Masked Singer UK here.
Who is on The Masked Singer panel?
Rita Ora, Davina McCall and Jonathan Ross have all reprise their roles, and Mo Gilligan stepped in to replace Ken Jeong.
Speaking about the show, Rita said: "It's full of madness. It's completely crazy. It's just great family entertainment television. It has so many surprises.
"It's not a competition which I think is fantastic. You don't have that element of who's going to win, who's going to lose because at the end of the day it's not about that. It's just like 'what the hell is going on?!' which for me is the best sort of television in the world. You want to watch TV to get away from stuff and I think that's what this show does."
Which Celebrities took part in the first series?
- Patsy Palmer (Butterfly)
- Jason Manford (Hedgehog)
- Katherine Jenkins (Octopus)
- Nicola Roberts (Queen Bee)
- CeeLo Green (Monster)
- Alan Johnson (Pharaoh)
- Teddy Sheringham (Tree)
- Kelis (Daisy)
- Justin Hawkins (Chameleon)
- Denise Van Outen (Fox)
- Skin (Duck)
- Jake Shears (Unicorn)