Who is on The Masked Singer UK? All the characters, clues and theories so far
6 February 2021, 14:56 | Updated: 12 February 2021, 15:32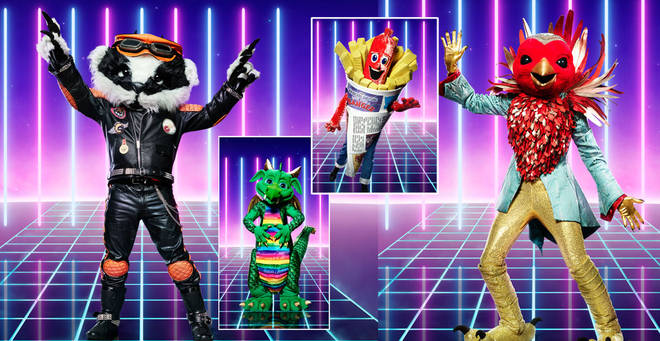 Who is on The Masked Singer? Find out the clues, theories and rumours about the celebrities behind the masks.
The end of this series of The Masked Singer UK final is finally upon us, with the final episode airing on Saturday 13 February.
Read more: The Masked Singer's Martine McCutcheon shares video of her son's reaction as she's revealed as Swan
The ITV show returned for season two on Boxing Day, and it couldn't have come at a better time.
We've pretty much spent the whole of 2021 in full detective mode trying to work out which character is behind each mask, and we can't wait to find out the identities of the remaining celebs.
Here's what we know about the contestants, both past and present.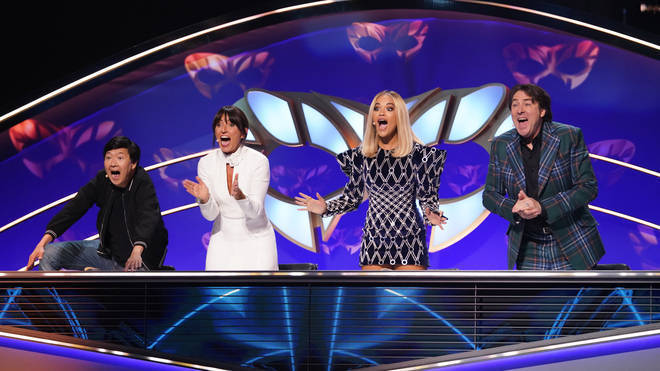 The Masked Singer characters 2021
Alien
Alien was unmasked on episode one - find out their identity here.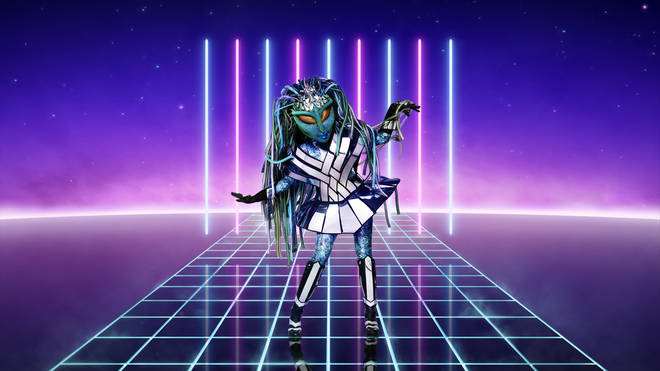 Sausage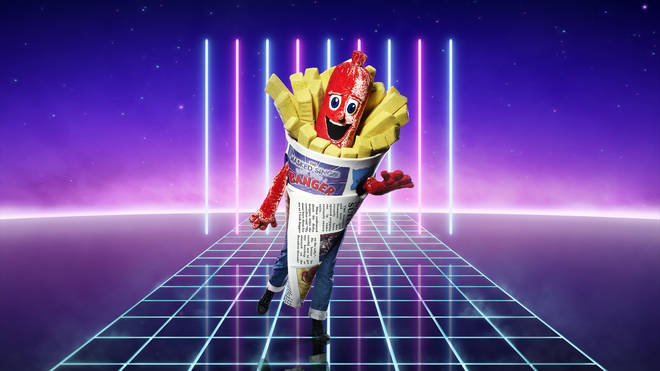 Sausage first performance clues
Sausage said in her first VT: "Hello, it's me, Sausage.
"The thing about Sausages is that they're a combination of a little bit of everything, and I guess you could say the same about me.
"With my chips and my newspaper wrapping, I might look a bit of a tomboy, but i really am a girly girl.
"I love a bit of glam, but that doesn't mean I can't have fun, and to be honest I'm a bit of a silly sausage, and to be honest I just want to have a laugh.
"And tonight I'm singing a real banger."
Sausage second performance clues
In her second VT in week two, Sausage said: "Let me catch up on my last performance.
"Wow what a great response, I'm overwhelmed cos honestly I'm just a regular old sausage
"The panel tried really hard to get the scoop on who i am, this sausage has certainly put the panel in a pickle and im relishing every moment
""he thing with sausages is that they can me gourmet or they can be no nonsense, and I'm definitely a bit of the latter.
"I don't mind speaking my own mind and following my own path, but ultimately i love a bit of the simple life.
"I don't need a glam party, I'm very happy with a couple of beers and a bag of potato snacks.
"I'm equally at ease with a night in at home, you'll most likely find me with a hammer and set of nails, because I love a bit of DIY."
Sausage third performance clues:
In her third VT, she said: "The joy of this mask is that you're totally trying to guess what I look like.
"I'll be honest with you - someone once said I look like a horse.
"I do enjoy hiding my face behind this mask, although its not the first time i've made sure you can't see my face in my work
"Tonight the chips are down, and I'm just hoping I can cut the mustard."
Sausage celebrity theories
The most popular theory on Sausage's identity is currently Sheridan Smith, with Billie Piper and Stacey Solomon also popular theories.
Further 'evidence' pointing to Sausage being Sheridan Smith was found in her 'two lies and a truth' segment in episode three.
Sausage said the following:
"My hair colour is officially certified by law.
"Someone once said I look like a popstar, I sound like a popstar and I am a popstar.
"I owe my career to a horse"
Jonathan Ross then pointed out Sheridan starred on the West End in Legally Blonde, which would fall in line with the first clue...
The odds for Sausage (from Betfair) are as follows:
Sheridan Smith: 8/11
Joss Stone: 4/1
Stacey Solomon: 7/1
Billie Piper: 16/1
Ellie Goulding: 25/1
Pixie Lott: 33/1
Leona Lewis: 40/1
Dragon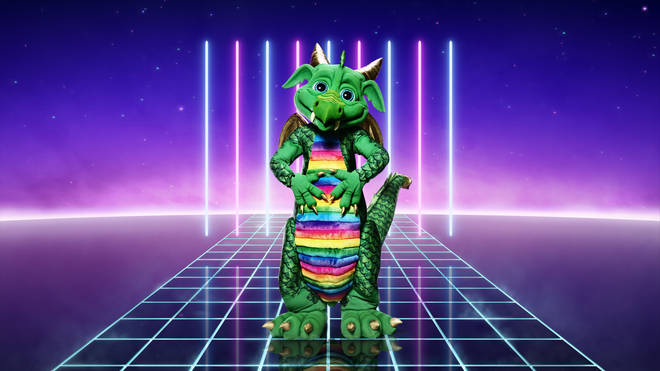 Dragon was unmasked in the semi-final - find out who is was here.
Seahorse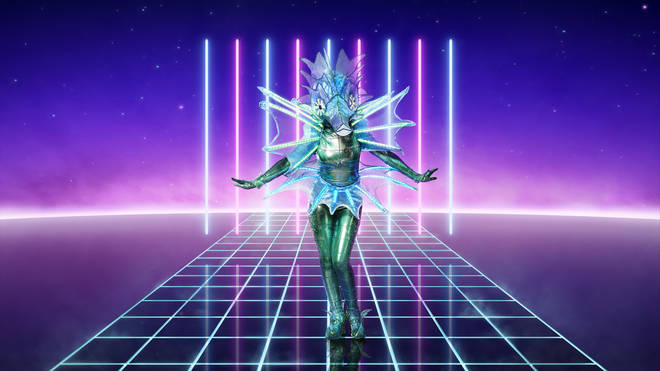 Seahorse was unmasked on episode two - find out who was behind the mask here...
Viking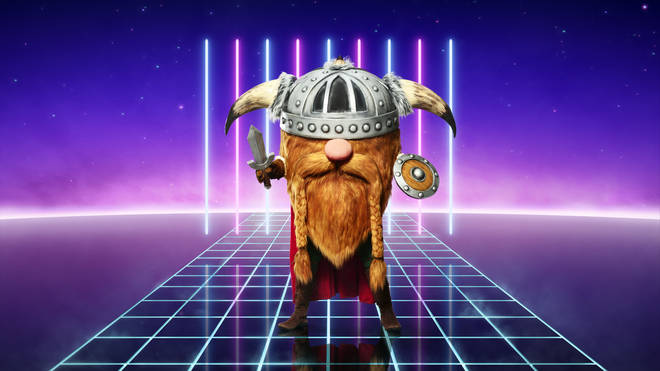 Viking was unmasked in episode six - find out who was behind the mask here...
Blob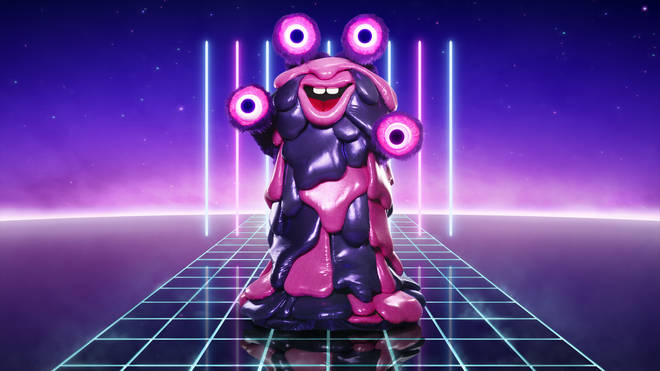 Blob was unmasked in episode six - find out who was behind the mask here...
Harlequin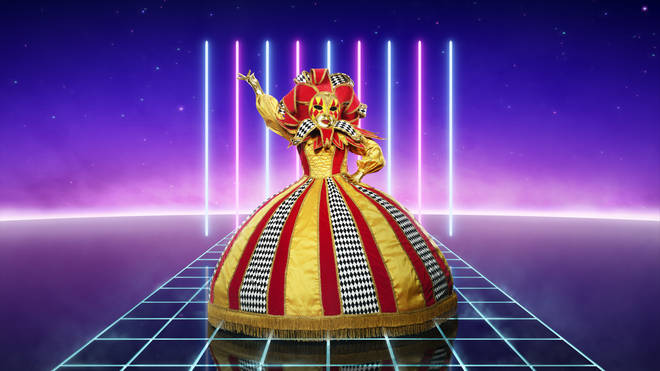 Harlequin was unmasked last week - find out who is was here.
Swan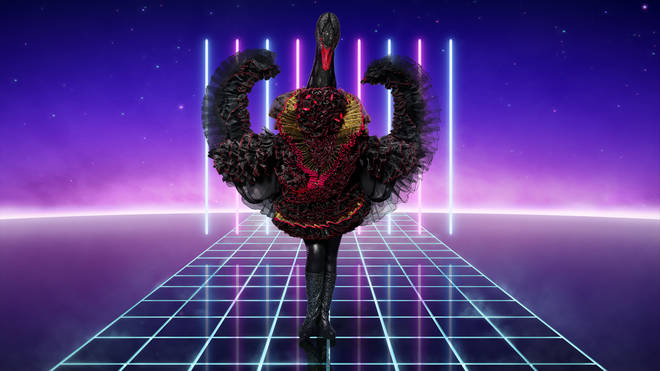 Swan has now been unmasked - find out their identity here.
Bush Baby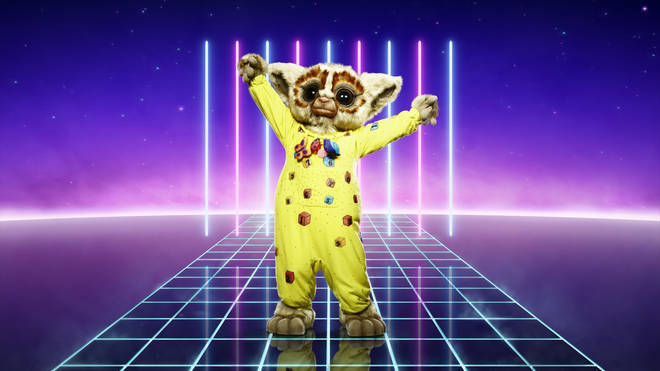 Bush Baby has been unmasked - find out who was revealed here.
Badger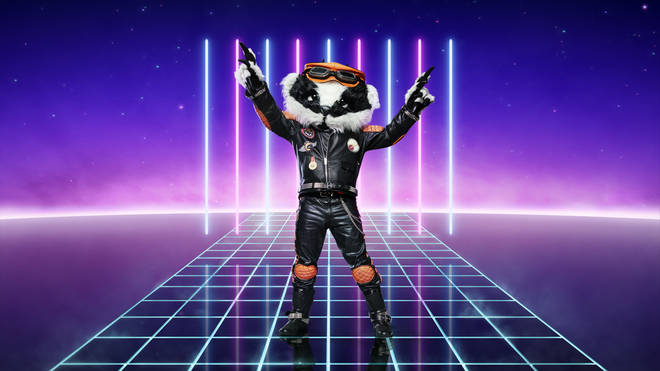 Badger said in its first VT: "Yo, I'm the Badger.
"The Badger is a pretty unmistakable animal, yet life behind the mask means my identity is going to be completely hidden.
"In my career, I've been totally used to being anonymous.
"Seriously, there have been times i could have been on the street surrounded by people, but nobody would have had any idea who I am.
"Tonight, it's me versus Sausage, and I';m going to try and claw my way to victory."
Badger second performance clues
Badger said in his second VT: "My last performance was amazing.
"When it comes to digging, they'll have to get up extra early to catch me.
"Badgers are shy creatures, and I certainly was when I was younger, especially around girls.
"At school, I wrote poems about girls that I liked, but I was so shy i'd never show them.
"Due to my shyness, for years, I had a talent for years I kept hidden
"Then why day I decided to show my friends what i could do, and this badger blossomed.
"Then I learnt a lesson - be yourself is your greatest gift.
"Badger fur is black and white and I'm going to go out there and win tonight."
Badger's 'two lies and a truth' are as follows:
"I'm good at dodging furniture.
"When working, I'm often found in green.
"Strictly speaking, dancing is something I'm well known for."
Third performance clues:
Before his third performance, Badger said: "So far in the competition, I have the panel flummexed.
"To be honest, I'm on cloud 9 about that.
"Badgers are very homely, they live in big families in well maintained sets.
"I grew up in a large household. I guess you can say I was one of a kind, my family were all very creative.
"It was mum who opened me up to my gift when I was very young. With so many of us under one roof, there was little room to spare.
"There wasn't even room for a mouse in the house."
Fourth performance clues:
Badger said before his fourth performance: "There's more than one type of studio this badger's familiar with.
"Does this sound cryptic? Good, because I love to play games.
"What I can tell you is that tonight, this Badger's going to come out fighting."
In Badger's backstage footage, he picked up a note saying: "Badger, just wanted to say thank you. Love, Barbra".
Badger celebrity theories
The most popular theory for Badger is currently Ne-Yo, with many Twitter users convinced it's the US singer.
Other guesses include Kevin Clifton, Jay Kay and Kelly Jones.
The odds for Badger (from Betfair) are as follows:
Ne-Yo: 11/10
Peter Andre: 2/1
Adam Lambert: 3/1
Jay Kay: 5/1
Pharrell Williams: 14/1
Kevin Clifton: 16/1
Carl Fogarty: 25/1
Robin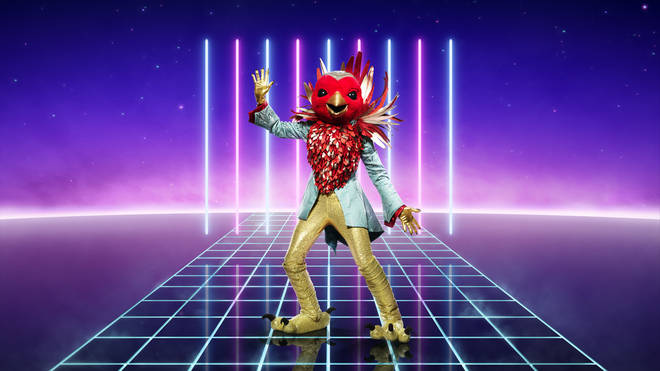 Robin First performance clues
Speaking during the first episode, Robin said: "I'm the robin and "I'm here to play.
"I'm ready to go the distance, think you can keep up?
"I'm trained and now im fighting fit for the masked singer. My costume is pretty fly.
"Tonight, nobody is gonna knock this robin off its perch."
Dropping another hint after his performance, Robin said: "I may be a Robin, but I have been known to fly without wings."
Robin second performance clues
Before Robin's second performance, he said: "I had so much fun out there, I felt like I was in a world of my own.
"Sport has always bene a huge part of my life.
"If I wasn't on the athletics track I'd be out in the pitch for kick around. It's safe to know I always knew I'd be a footballer.
"Being out on the field takes a lot of co-ordination, it's like a sort of dance.
"I've really puffed out my chest in pride when I've represented my country."
He also hinted that he could have played in a red shirt while playing football, indicating he could have played for Manchester United or Liverpool.
After his second performance, Robin gave 'two lies and a truth' about his identity.
These were:
"My real name is out of this world.
"This Robin's Habitat is more tropical than you think.
"I started performing by doing impressions."
Robin third performance clues:
Before Robin's third performance, he said: "I'm still in this competition and my mask is still on, but the panel need the luck of the Irish to pin the right name on me.
He added that Robins: "might have wings, but we don't stray far.
"Don't get me wrong, I've migrated all over the world - but not all locations are for me.
"I don't want to waste any time not doing things I love.
"Focusing all my energy on the things I'm good at.
"Tonight, I'm going to fly the nest once more and head for victory."
Fourth performance clues:
Before his fourth performance, Robin said: "It might surprise you, but I've not always been the bright and confident bird I am today.
"The most exciting Aviary is one with diversity.
"I know just how valuable a mentor can be."
In Robin's 'backstage footage', he is seen waving to apparent screaming fans through a door.
Robin celebrity theories
The most popular theory for Robin is JLS star Aston Merrygold, with other suggestions being Olly Murs and Joe Swash.
The odds (from Betfair) on who is behind the mask are as follows:
Aston Merrygold: 1/2
Olly Murs: 3/1
Nicky Byrne: 8/1
Perry Kiely: 10/1
Lee Ryan: 14/1
Gareth Gates: 16/1
James Blunt: 20/1
Grandfather Clock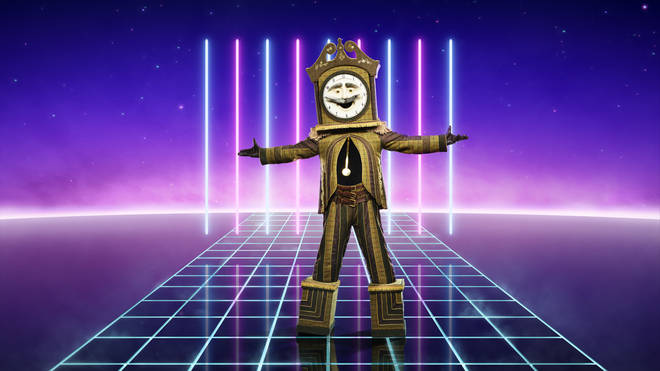 Grandfather Clock has now been unmasked - find out who was behind the mask here.
NOW READ:
Beat the Chasers fans convinced contestant was 'robbed' of £50k after mispronouncing answer