Who is Harlequin on The Masked Singer? Celebrity identity clues and theories revealed
16 January 2021, 19:31 | Updated: 16 January 2021, 19:37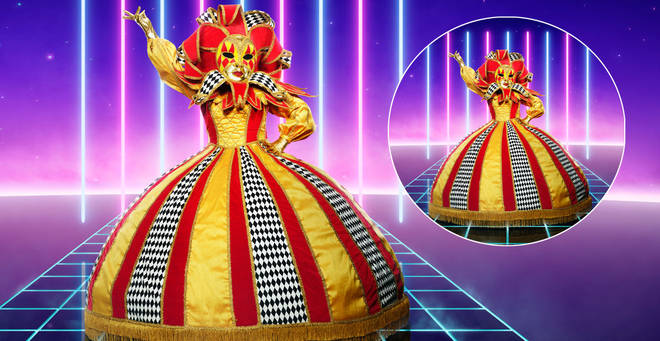 Who is Harlequin? All the theories and clues about The Masked Singer contestant.
The Masked Singer UK is officially back for its second season, and the new series if the hit ITV show isn't disappointing.
The ITV show - hosted by Joel Dommett - sees a bunch of famous faces perform to a live studio audience and judging panel each week.
The catch, though, is that they're dressed in an elaborate costume, and we don't find out their identity until they're eliminated.
One of the characters taking part is Harlequin - here's what we know.
Read more: Mark Wright 'exposes' Olly Murs as The Masked Singer's Robin: 'I think we've got him!'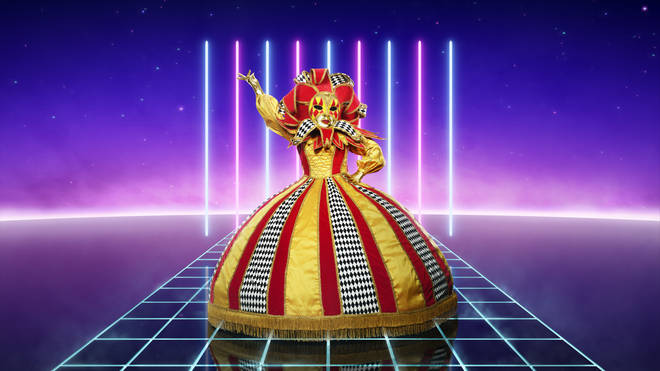 Who is Harlequin?
Harlequin has so far performed once - in episode two.
In their first VT, Harlequin said: "roll up, roll up here I am, the Harlequin.
"A harlequin is a bit of a clown, and although I'm no fool, you can definitely say that i'm a bit of a jack.
"Would I say taking part in the masked signer was a laugh? Absolutely not. The thought of walking on stage is quite terrifying, you might have to push me on there.
"It's like doing karaoke, and that is a whole new experience for me.
Harlequin added: "Bring on all the fun of the fair."
Harlequin's final clue was: "I once played a male lead in a musical"
Many people on Twitter have predicted that Harlequin could be singer Gabrielle...
Before Harlequin's second performance, she said that she 'loves to read' and that 'all round the world' her stories are heard.
Her two lies and a truth were as follows:
- My bodyguard receive a lot of attention.
- I get up before the sun for work.
- I once turned down a prince.

Coronation Street actress Kym Marsh is another name being suggested, and she recently responded to the rumours in her OK! magazine column.
She wrote: "People keep asking me, but I'm not Harlequin on The Masked Singer!"
"I haven't watched the show. I don't really have time to watch telly and when I do watch it, it tends to be on catch-up. I keep saying it's not me and everyone says, 'That's what someone who is on the show would say.' But it really isn't!"
Who are the other Masked Singer contestants?
See below for the full list of remaining Masked Singer contestants.
Which Celebrities took part in the first series?
The following celebrities took part in the first series of The Masked Singer.
- Nicola Roberts WINNER (Queen Bee)
- Patsy Palmer (Butterfly)
- Alan Johnson (Pharaoh)
- Justin Hawkins (Chameleon)
- Jason Manford (Hedgehog)
- Teddy Sheringham (Tree)
- Kelis (Daisy)
- Skin (Duck)
- Jake Shears (Unicorn)
- Denise Van Outen (Fox)
- CeeLo Green (Monster)
- Katherine Jenkins (Octopus)
Read more: Who is favourite to win The Masked Singer?
Who is on The Masked Singer panel?
Jonathan Ross, Rita Ora and Davina McCall are back for season two, with Mo Gilligan stepping in to replace Ken Jeong.
Speaking about the show, Jonathan said: "I'm very glad I said yes to being involved in the series. Now that we've had one series that was a hit everyone can now see the appeal."
NOW READ:
The Masked Singer UK characters unveiled - with hints about who they are