Millions of households to get weekly food waste collections as new recycling rules announced
25 October 2023, 16:24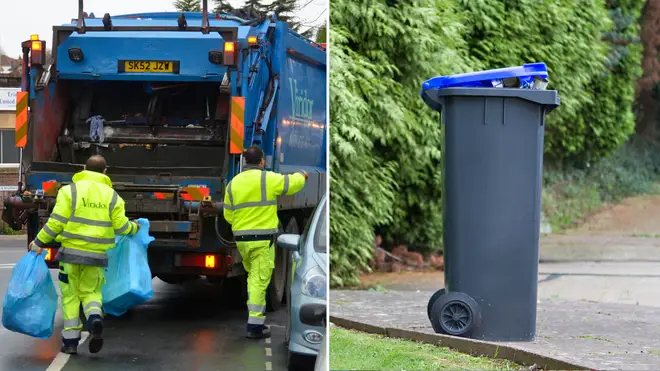 The new recycling rules aim to make bin day so much easier for every household in England.
Millions of households in England will soon be eligible for weekly food waste collections in a bid to simplify bin days across the country.
The new rules have been drawn up to transform how residents in the UK recycle their unwanted meat, fruit and vegetables, among other items discarded in those little brown caddies.
The government's aim is to make recycling simpler, lower the amount of rubbish going into landfill, and avoid an "excessive number of bins" on the street.
The long-awaited plans are due to kick in by March 2026, however they don't impact those living in Scotland, Wales and Northern Ireland as those countries set their own policies.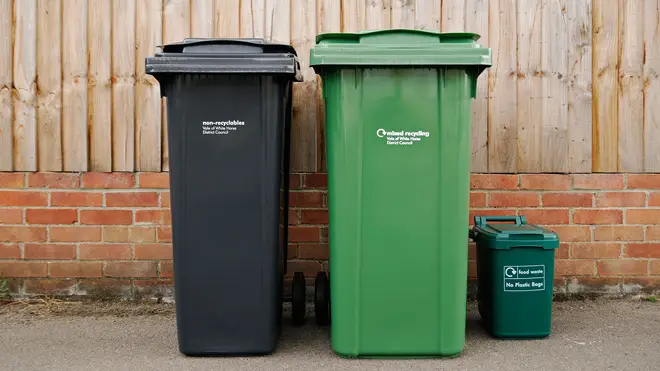 Currently you can discard dairy, meat, bones, fruit, vegetables, bread, rice, pasta, fish, tea bags, coffee grounds and egg shells in your food refuse bin.
Councils often provide a small brown or green caddy to keep in the kitchen or outside.
But the frequency of food waste collections isn't uniform across the country, meaning many residents are left with overflowing, rotting bins.
Environment Secretary Therese Coffey described the current collection system as a "postcode lottery", with rules varying from place to place.
She said: "Simpler recycling will help us all recycle more easily, doing our bit to help save the planet and make the best use of precious resources that we use every day.
"Alongside weekly food waste collections, we are ending the postcode lottery of what you can put in your bin so that wherever you live in the country, you will be able to recycle the same products with confidence."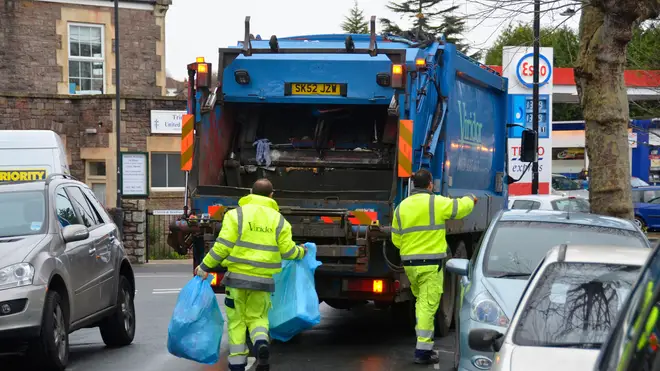 The new changes mean councils will still have flexibility to decide what people put together – for example, they can choose to have all dry recycling in one bin, or separate items out into glass, paper and metal.
But they will be forced to collect food waste bins every single week and commit to recycling a standardised list of items, from aluminium foil to several different types of plastic packaging.
Environment spokesperson for the Local Government Association, Darren Rodwell, explained that he thought it was important to keep recycling services localised depending on the community's demands.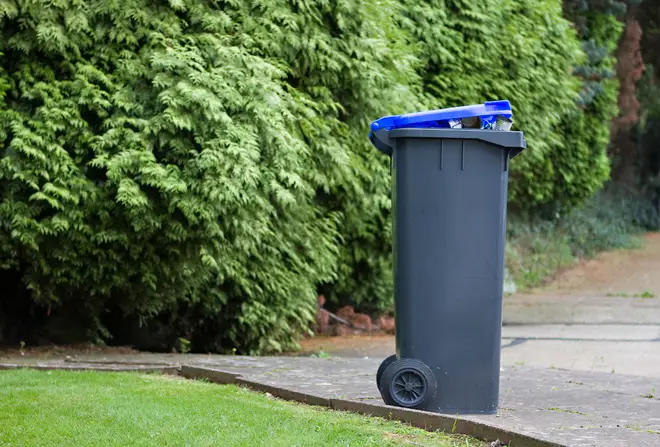 He said: "Public satisfaction with local waste services remains very high, which councils have worked hard to achieve.
"What works in urban centres is different to rural communities.
"We are pleased the government has listened to the LGA and councils and decided not to significantly reduce the flexibilities in how councils collect waste from people's homes.
"Our national ambitions for waste and recycling will only be achieved by fully empowered local delivery, alongside measures transferring the costs from taxpayers onto the waste producers."
The fresh regulations were initially proposed in 2021, which is when the government revealed its goal to eliminate all reusable or recyclable waste going to landfill by 2050.
Read more: