Who is Lucie Donlan? Love Island 2019 contestant and surfer coupled up with Joe Garratt
18 June 2019, 11:46 | Updated: 18 June 2019, 11:51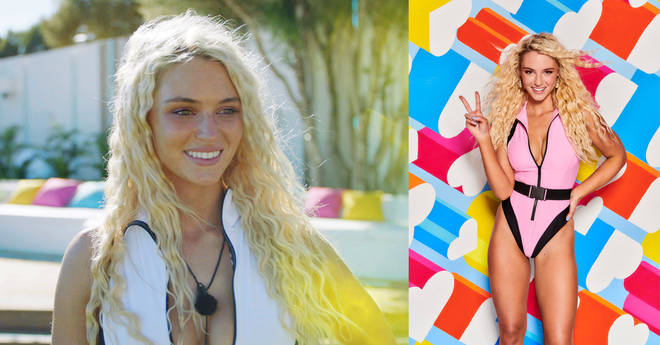 Lucie Donlan is one of the first 12 confirmed Love Island 2019 contestants
Love Island 2019 has only been on for two weeks, but the drama is still very much delivering.
A the centre of much of this is Lucie Donlan, a surfer from Newquay who was involved in a love triangle with Tommy Fury and Joe Garratt, and has been the subject of much sympathy from viewers because of the way she's been treated by Joe.
Let's find out more about her.
Who is Lucie Donlan? What's her age and background?
Lucie is a 21-year-old surfer from Newquay.
What is Lucie Donlan's job?
Lucie is a surfer, and said of her love of sports: "I stand out and I'm different to the usual girls that might go on the show. I'm more into sports as well as being glam. I can do both, which makes me stand out compared to other girls. I'm more of a guy's girl than a girl's girl. I've got a lot of friends that are into riding bikes.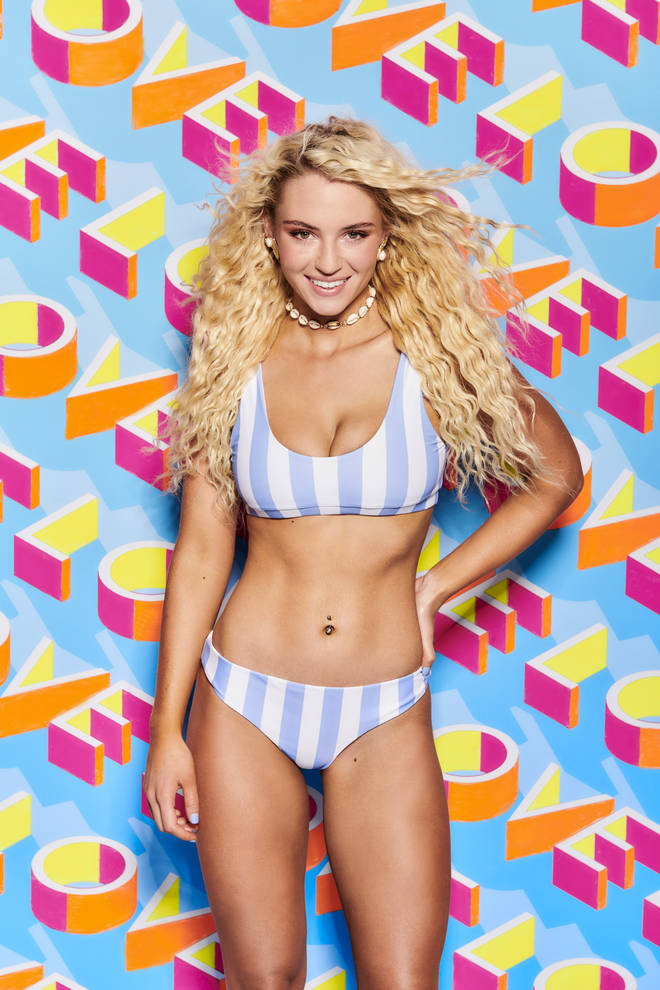 "I get on with those girls who are bit more tomboy-ish. I get on fine with girls, I just don't like hanging out with girly girls too much. I like hanging out with guys because they're into the same type of sports…. less drama really."
What happened with Lucie Donlan and Joey Essex?
Lucie's claim to fame is that she used to message former TOWIE star Joey Essex on Instagram.
She said in her interview: "I've spoken to Joey Essex on and off because I love his personality, it's so funny. I was on a shoot and I was introduced to him, then he followed me on Instagram a few weeks later.
"We were talking about his dog because I love dogs and then we just said that we should go on date but it didn't happen. Lookswise I wouldn't go for that kind of look but I do like his personality."
Who is Lucie Donlan coupled up with?
Lucie coupled up with Joe Garratt in the first episode, but Tommy Fury then stole her in a shock recoupling. However, she subsequently chose to recouple with Joe, and Tommy got with Molly-Mae Hague.
What's happening with Lucie Donlan and Tommy Fury now?
Despite Joe throwing an almighty strop about losing Lucie, she did initially get close to Tommy.
During their first date together, Tommy opened up about his decision to couple up with her. He said: "I wanted to go with my heart. I wanted to couple up with you because I believe something was there."
Lucie then responded with: "I heard that it was between me and Amber?"
Tommy then replied: "She's a lovely girl but she didn't tickle my heart like you did. I don't know what it is. I get butterflies when I see you."
Lucie then told him: "That's so good. You're good at the words."
Things then got emotional as Lucie burst into tears while discussing her dilemma of having to choose between Joe and Tommy with Curtis Pritchard.
Lucie and Tommy remain good friends, and Joe has attracted criticism over his reaction to their friendship.
What happened with the Ofcom complaints about Joe's behaviour toward Lucie?
Around 300 people complained to Ofcom about Joe's 'controlling' behaviour.
Domestic Violence charity Women's Aid has praised fans for complaining, with a spokesperson saying: "Controlling behaviour is never acceptable, and with Love Island viewers complaining to Ofcom in record numbers about Joe's possessive behaviour towards Lucie, more people are becoming aware of this and want to challenge it.
"Abusive relationships often start off with subtle signs of control, so it's important that it is recognised at an early stage.
"Love Island viewers are now very vocal in calling out unhealthy behaviour between couples on the show, and this is a positive development."
What is Lucie Donlan's Instagram handle?
You can follow Lucie Donlan @lucierosedonlan.
What's the deal with Lucie Donlan's phrase 'bev'?
Lucie has been attempting to introduce her own made up word 'bev' into the villa since day one. Find out what it means here.
Lucie Donlan's interview video
When is Love Island back on TV and how can I catch up?
Love Island 2019 started on 3rd June at 9PM on ITV2. You can catch up on missed episodes on the ITV Hub.