Love Island 2019 contestants: latest rumours and updates revealed
20 March 2019, 16:32 | Updated: 20 March 2019, 16:36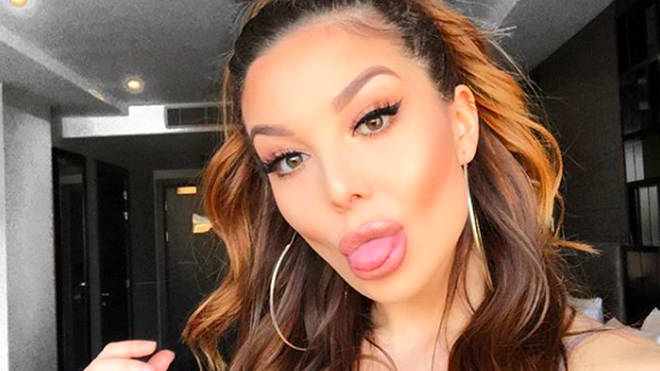 Love Island 2019 line-up: the latest rumoured contestants due to appear on the ITV2 series this year
Love Island 2019 is returning to our screens this summer with a whole new line-up of singletons.
As we continue to keep tabs on 2018's hottest couples, we're also waiting for a fresh new batch to be revealed.
It was recently reported that Love Island producers are keen to book in minor celebrities to be contestants on the upcoming series, with a source telling The Sun: "Love Island casting agents are approaching people with low-level fame to take part in this year's show."
Here's a first glimpse at who could be coupling up in this year's series!
Love Island 2019 rumoured contestants
Taylor Ward
It was heavily reported last year that Real Housewives Of Cheshire star Dawn Ward's daughter Taylor would be a Love Island 2018 contestant, but she never ended up featuring on the show.
And, speaking exclusively to Heart.co.uk, her mother Dawn Ward confirmed the reason why she didn't appear on the 2018 line-up - and hinted she could be heading there this year.
When asked about last year's rumours, she said: "There was a possibility she was. Ashley's [Taylor's dad] mum's got Alzheimer's, his dad was diagnosed with a brain tumour so we had a lot of family things going on.
"Taylor and the family decided the family needed to be around, and so it wasn't the right time for Taylor," she added.
And when we asked whether she thought she might go on this year, Dawn told us: "Never say never. She's really busy with her influencing and bringing out a fashion brand.
"It's not something we've discussed, but you never know...
"I would always support my children with whatever they want to do. They're intelligent girls. Whatever they choose to do, I will support."
Braelin Kail Peery
American Instagram star Braelin Kail Peery has been approached by producers to appear on the 2019 show.
The 20-year-old model has 21,000 followers on Twitter, and 8,600 on Instagram.
She confirmed to her followers that she's been approached to appear on the show, saying: "i really just got asked to be on the show love island."
Baelin is bisexual, and wrote on Instagram last December: "ALRIGHT EVERYONE IT IS #bisexualvisibilityday AND ID LIKE TO LET EVERYONE KNOW THAT AFTER ALL THE CONFUSION OF GROWING UP AND SEXUALITY AND THE NOT KNOWING. I HAVE FINALLY COME TO TERMS WITH WHO I AM AND THAT WOULD BE BISEXUAL (yes girls AND boys). MWAH THANKS FOR COMING."
Ercan Ramadan
Producers are reportedly keen to book Vicky Pattison's CURRENT BOYFRIEND and The Only Way Is Marbs star Ercan Ramadan for the 2019 series.
A source told The Sun: Ercan was approached by casting producers in January.
"They told him he'd be a perfect fit for the show and that they really wanted him on board. He knows it would be good for his career but he's with Vicky now, so he's not sure how to play it.
"It's a total U-turn after Love Island bosses binned reality stars for the last series.
Jane Park
You might be wondering why Jane Park already has over 130k followers. That's because she became the youngest ever lottery winner, scooping a whopping £1 million on the Euromillions, when she was just 17!
Rumours she's joining the Love Island 2019 cast spread when a source told The Sun: "Jane has made it clear she is on the lookout for the perfect guy and reckons Love Island is a great place to start."
"Chiefs approached her before but Jane didn't feel ready. She's single now and feels the time is right to explore options.
"She loved last year's show and thinks it might give her something long-lasting."
Sairah Pinnock
Another blue tick and another familiar name. Why? Because Sairah Pinnock is the older sister of Little Mix's Leigh-Anne Pinnock.
An insider told The Sun: "Sairah is one of the Love Island reserves who could be thrown into the mix at any time during one of the episodes.
"She's had her fair share of bad relationships so is well and truly on the look-out for love and a long-term relationship."
Ethan Allen
And Sairah isn't the only sibling of a celebrity set to star in Love Island 2019. Ethan Allen is the younger brother of Love Island's Gabby Allen and has been making waves on social media ever since he visited his sister in the 2017 series.
"Producers were keen to get him on board and he's been in for a couple of meetings.
"He's not fully on board yet, and it's too early to say who's definitely going on the show, but he's in talks and Gabby is encouraging him to do it," revealed an insider.
Amelia Goodman
Brighton-based Instagram influencer Amelia Goodman is also rumoured to be entering the villa this summer. Her reality star sister, Chloe Goodman, starred in Ex on the Beach and Celebrity Big Brother, and her other sister, Lauryn Goodman is also an influencer.
Rumour also has it that ITV producers are targetting universities for new talent. Durham bar Fabio's confirmed the Love Island crew were spotted scouting for contestants to star in the hit reality show just last week.
Looks like there's still time if you're looking for love…