Mum-of-22 Sue Radford reveals she spends over £60 a time on ice cream for her kids
21 August 2023, 17:49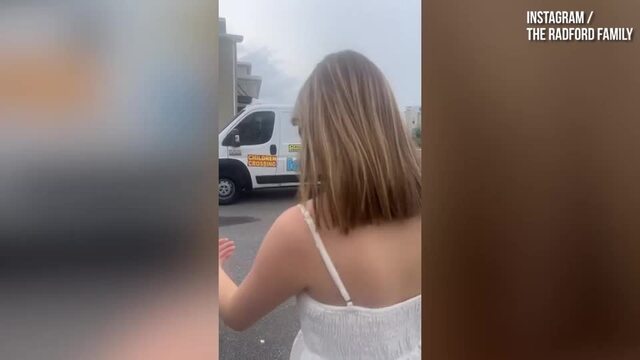 Radfords get ice cream on Florida holiday
22 Kids and Counting star Sue Radford said buying ice cream for Britain's biggest family doesn't come cheap.
Sue Radford has revealed the eye-watering amount it costs her to buy ice cream for her kids when they want something sweet.
The reality star, who is currently soaking up the sun with her family in Florida, couldn't resist treating her children lollies when a van pulled up outside their holiday home.
But instead of shelling out for a few 99s, the mum-of-22 ended up spending a whopping 80 dollars (£63) on just one each for her brood.
Documenting the moment the ice cream man appeared outside their mansion, Sue took to Instagram to give fans a glimpse of how she and her husband Noel spend almost 100 bucks a time.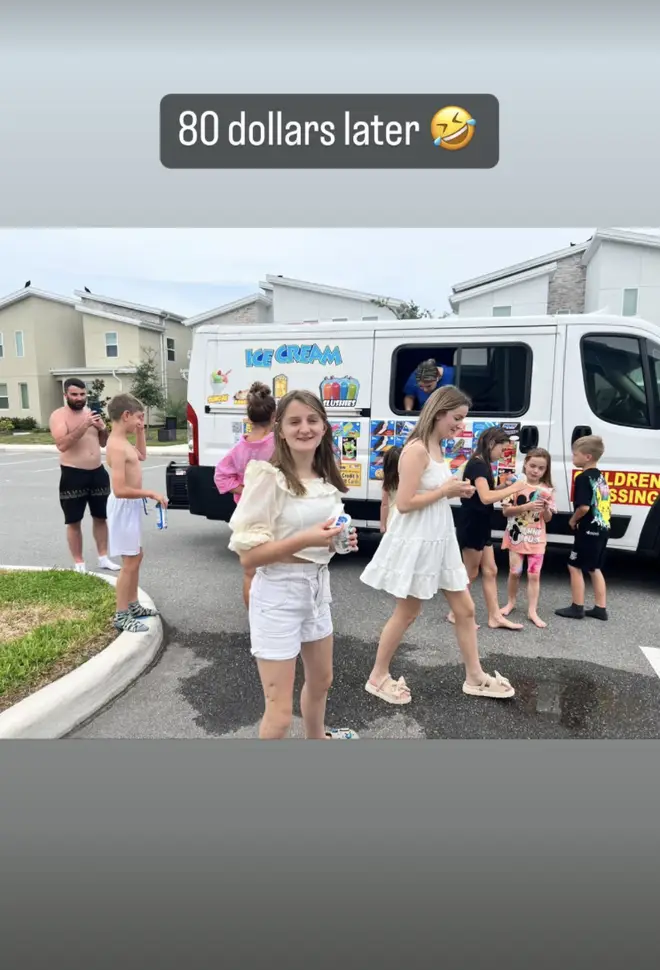 Sharing a video of her little ones sprinting towards the music, Noel joked: "Hurry up the ice cream man's going to go, run, run, quick, quick!"
Before adding: "Quick, quick, Heidi, quick, run! I've never seen her move so fast."
Following the string of Instagram Stories, Sue shared a photo of nine of her kids outside the vehicle, writing: "80 dollars later," with a laughing emoji.
Luckily, it looked like the rest of the day was spent at home as the gang was filmed playing together in their private pool.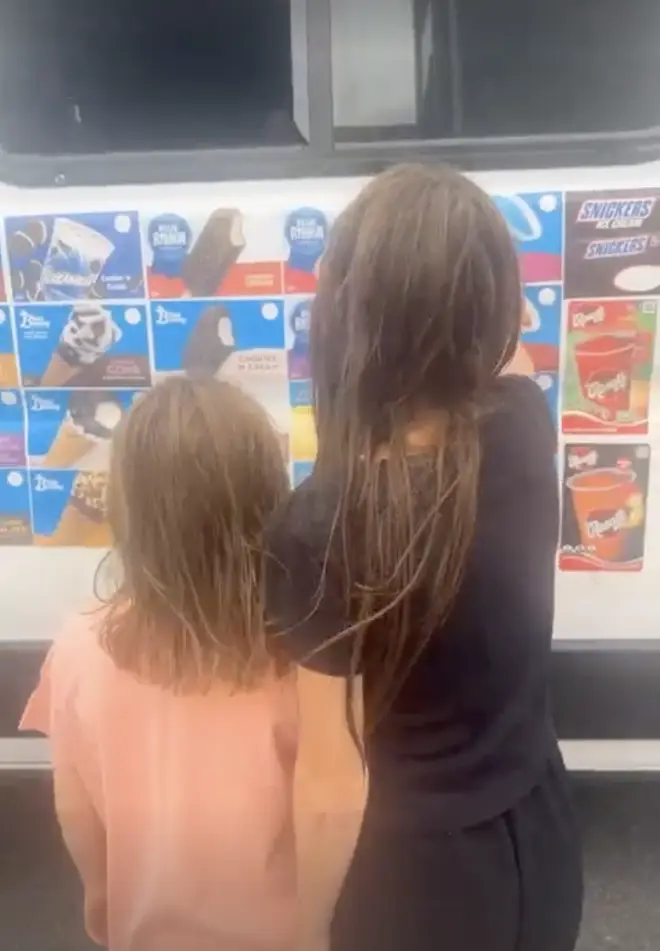 After a busy day of swimming and sugary snacks, a handful of her youngest children snuggled up in "mummy and daddy's bed" to watch Minions.
But it wasn't total peace and quiet in the Radford household that evening as Sue later revealed she had choked on a prawn during a family dinner.
Taking to social media to share the terrifying incident, she wrote: "Gosh this was so scary I've never choked before but know what to do with kids if this happens.
"But I'm trying to hand gesture to everyone that I'm choking, thank god Katie was sat next to me and knew what to do 🙏
"Choking is my biggest fear and it was awful."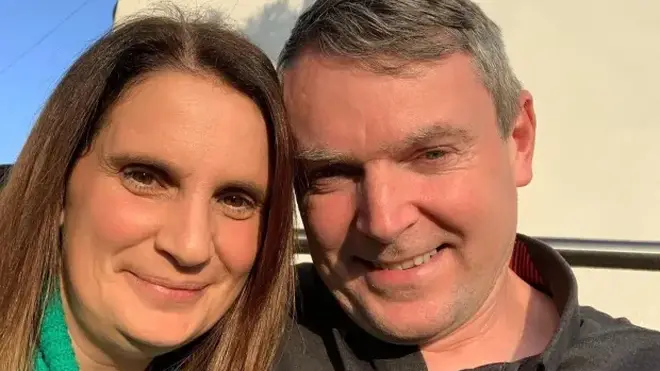 Sue went on to confess that her life "flashed in front of her" as she struggled to swallow a piece of shellfish from a seafood boil.
Praising one of her eldest kids, Katie, for saving her, she explained the 20-year-old smacked her on the back until the prawn was dislodged.
"I was choking on a prawn and I literally saw my life flash in front of me until @katieeradfordd saw me choking and slammed me on the back a few times till it came flying out.
"Scared the life out of me."
Read more: