Jonnie Irwin says cancer is 'on the move' as he shares health update
18 September 2023, 08:46 | Updated: 18 September 2023, 08:49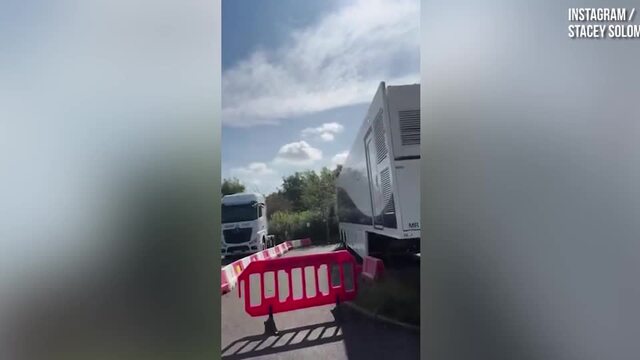 Jonnie Irwin makes health update on Instagram
Jonnie Irwin has shared a health update amid his battle with cancer, which spread to his brain last year.
Jonnie Irwin, 49, has shared his frustration over waiting for scan results as he says he "knows the cancer is on the move again".
The former A Place In The Sun presenter was first diagnosed with lung cancer back in August 2020, being told at the time that he only had six months to live.
Three years on and Jonnie has been continuing to defy the odds, however, last November revealed that the cancer had spread to his brain.
In a recent health update, Jonnie said that while he waits for scan results, he is doing everything he can to stop the growth of his cancer.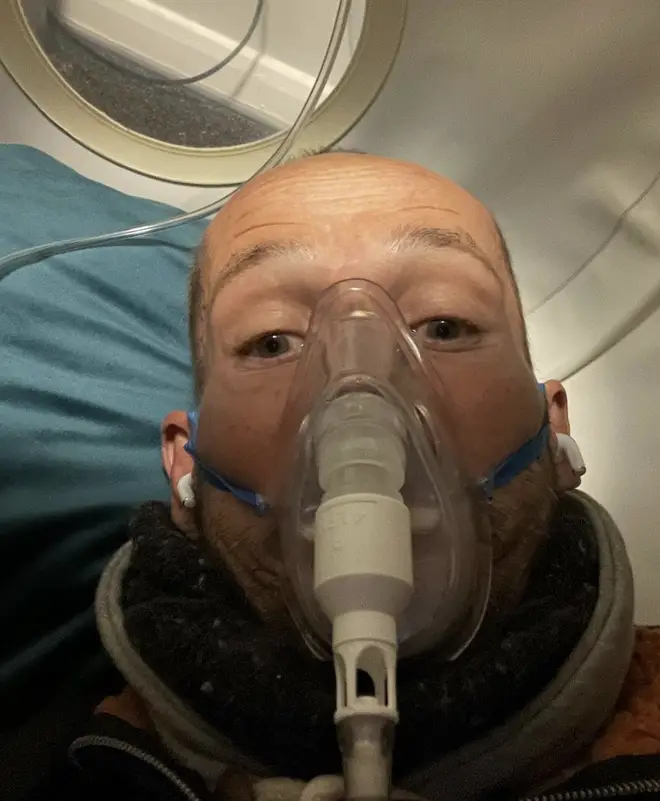 Sharing a picture of himself wearing what looks to be an oxygen mask, Jonnie captioned it with the message: "The wait for more scans is frustrating when you know the cancer is on the move again.
"Meanwhile there's stuff I can do to make the terrain as tough as possible for growth and the ladies down at @sereniti_health are part of my team of suppliers for various therapies.
"I'd recommend this place to anyone wanting to tap into a healthier lifestyle. Big shout as always goes to @how_to_starve_cancer who's constant help has a huge impact. #respect."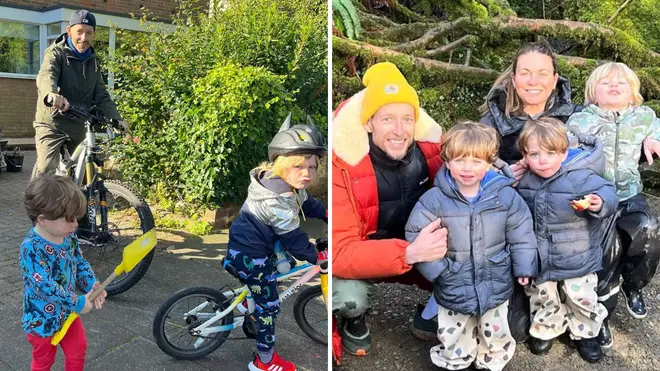 Jonnie is married to 40-year-old Jessica Holmes who he has three sons with; four-year-old Rex and three-year-old twins Rafa and Cormac.
The TV star is often praised for his positive outlook on life amid his cancer battle and his commitment to making family memories with his family.
In an interview with HELLO, Jonnie said: "I don't know how long I have left, but I try to stay positive and my attitude is that I'm living with cancer, not dying from it.
"I set little markers – things I want to be around for. I got into the habit of saying: 'Don't plan ahead because I might not be well enough.'"
He went on: "But now I want to make plans. I want to make memories and capture these moments with my family because the reality is, my boys are going to grow up not knowing their dad and that breaks my heart."
Read more: