The first pictures of Will Smith as Genie in Aladdin have been released but fans aren't happy
20 December 2018, 11:28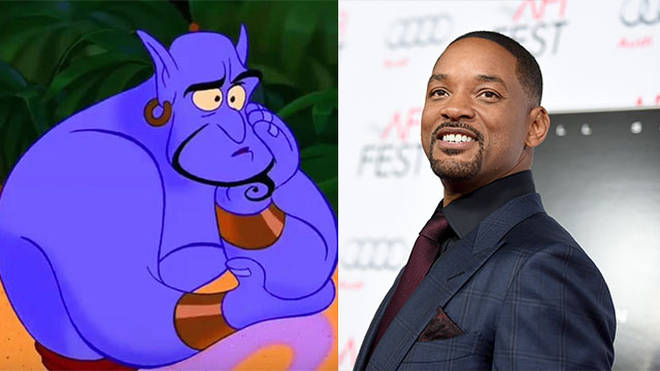 There's something off about Will Smith's Genie and fans picked up on it immediately!
On the cover of US magazine Entertainment Weekly this week was a first glimpse as Will Smith, 50, in the role of Genie in the new Aladdin remake.
There was always going to be a lot of pressure on the Fresh Prince of Bel Air star given the role was preceded by acting legend Robbie Williams, but fans have a big issue with one part of his character...
Read more: These facts at from behind the scenes at the Lion King will make you say WOW
...he isn't blue!
Fans of the original Disney's Aladdin will remember that the genie character is blue and many of them took to the internet to vent their frustration that Will Smith's version isn't.
One frustrated fan vented: "Disney had one job. Make genie blue" while another said "Honest question, are they going to turn Will Smith blue in post production?
Another scathing Twitter user even said: "Why does it look like the local panto poster?"
But fans needn't worry as Will posted a statement on his Instagram page clearing some things up.
He explained that the poster is him as Genie in human form and he WILL be blue in the film. He said: "And yes, I'm gonna be BLUE! :-) This is how the Genie is in Human / Disguise Form. My character will be CGI most of the movie."
Thank goodness!