Married At First Sight bride Laura furious as she meets husband Arthur on wedding day
19 September 2023, 11:00 | Updated: 19 September 2023, 15:50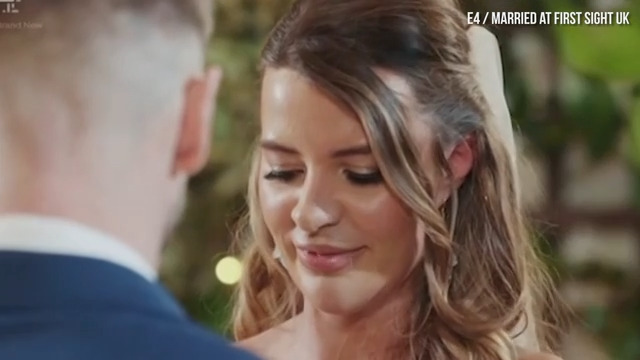 Married At First Sight's Laura disappointed after meeting husband Arthur
Married At First Sight star Laura said husband Arthur was 'not what she ordered' when she finally met her groom at the alter.
Married At First Sight UK kicked off on Monday this week as viewers watched the first two couples meet for the first time on their wedding day.
The MAFS experts matched finance manager Laura with tennis coach Arthur, both 34, after she admitted that dating her 'usual type' of a Chelsea boy with a posh accent was not working out for her.
Laura, who has already been married once and says she won't be doing it a third time, was nervous ahead of her wedding day, and was left furious after meeting Arthur for the first time.
Prior to the wedding, Laura said that she was "aware" she has "high standards", adding that she'll be "really f**king annoyed" if he is not what she wants.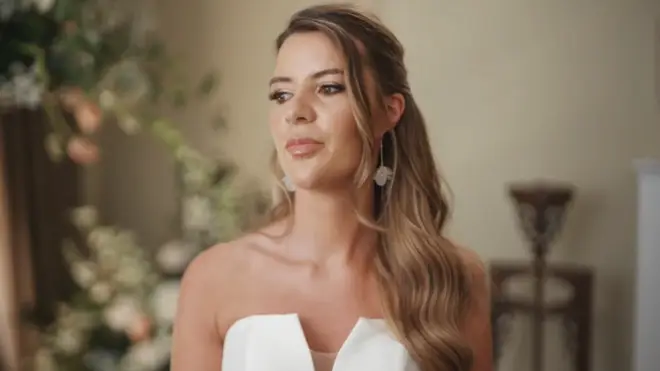 Laura looked visibly disappointed when she met Arthur at the alter, with her voiceover explaining: "He's definitely an attractive guy, but he doesn't look like a Chelsea boy."
She then appeared angry as she told the cameras: "The very firm criteria has not been met."
Things only got more awkward on the wedding day, however, when the time came for Laura and Arthur to share the vows they had prepared.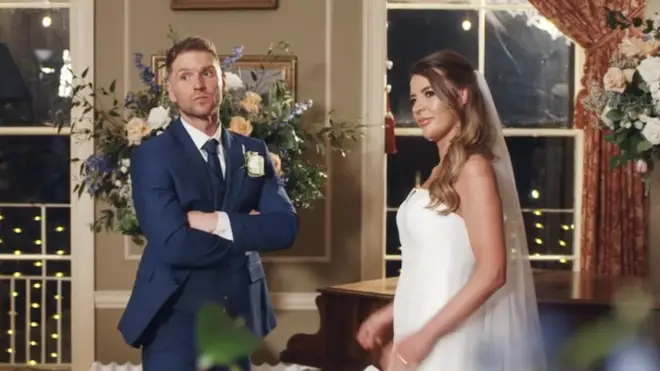 Laura went first, telling Arthur at the alter: "I promise to appreciate you as much as I appreciate my first oat milk latte of the morning - please don't talk to me before I've had it."
After some awkward reactions from the guests, she went on: "They say in life you don't marry one person, you marry three; the person you think they are, the person they are and the person they become as a result of being married to you.
"Seeing as I didn't have a say in the first two, I'm hoping the person you become as a result of our time together is the very best version of yourself."
She finished by saying: "Maybe you're the light at the end of my tunnel, I just hope you're not a train."
Arthur's vows, on the other hand, were very emotional and meaningful – and taken off the internet.
While Laura was unhappy at the wedding reception after learning he had got his vows off the internet, they later connected after Arthur's best man spoke about how he had moved to the UK when he was only 16 and found a passion for tennis.
At the end of the day, Arthur and Laura took some time to talk alone, where they both opened up a little more about their lives.
She told him: "Maybe that's what we can do together, look at things that we've been through individually and frame them...baby steps I think."
Read more: