The best Christmas films to watch on Netflix 2020
18 November 2020, 15:15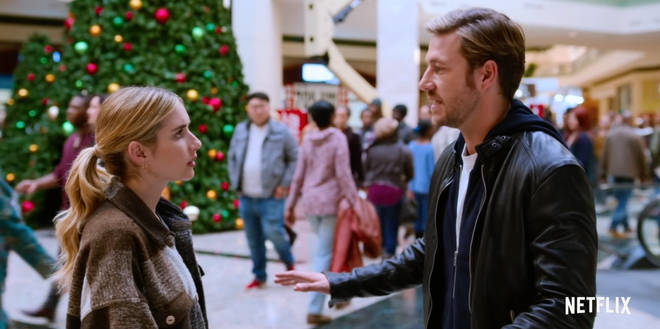 Netflix has a great selection of recently-added festive films for us to cosy up and watch together.
Christmas is coming and so are the films, and whilst we all love watching our classics, there are plenty of new ones coming out every year.
Netflix is constantly introducing new films and different series to their library, and we can't wait to dive in.
Here are some of their new releases for this year:
Holidate
A cheeky twist on your classic romantic Christmas rom-com, this movie is more comedy than romance.
Sloane (Emma Roberts) and Jackson (Luke Bracey) meet by chance and decide they'll start fake dating so they can avoid awkward questions from families during the holidays, but things end up getting much more serious than they anticipated.
Released: October 28
The Princess Switch: Switched Again
Yes, it's back for another instalment after 2018's (slightly odd but very entertaining) take on a royal-themed rom-com set in a fake country.
Vanessa Hudgens is back to play identical twins Stacy and Margaret who reunite for one final switch before Margaret becomes queen of Montenaro.
However, things soon get complicated when Margaret's lookalike cousin, Fiona, comes to visit.
Released: November 19
Dolly Parton's Christmas on the Square
Just when you think she's done it all, Dolly Parton has come out with her own Christmas movie. Unexpected but let's be honest, we'll probably still watch it.
In the film, local 'Scrooge' Regina Fuller (Christine Baranksi) comes back to her hometown after her dad's death in order to sell his property away, but after an angel visits her before Christmas, she has a change of heart about her original plan.
Released: November 22
Operation Christmas Drop
The Vampire Diaries' Kat Graham stars as Erica, who visits a US Air Force Base to shut it down.
However, after finding out their moving Christmas tradition, she starts to change her mind.
Released: November 5