Daniel Craig leads touching tributes to the late Albert Finney who died aged 82
9 February 2019, 10:08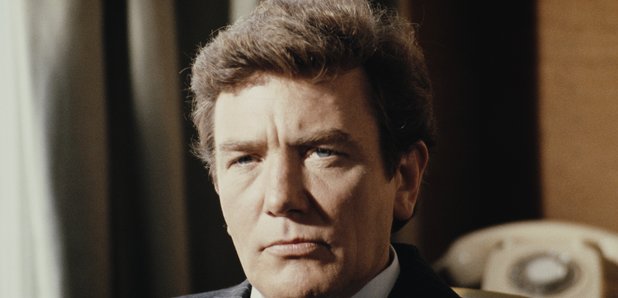 "The world has lost a giant"
Actor Daniel Craig was one of the first stars to pay tribute to the late Albert Finney who died at the age of 82 this Thursday.
Craig, who starred next to Finney in the 2012 James Bond film, Skyfall, called the acting legend a 'giant' in an emotional message.
"I'm deeply saddened by the news of Albert Finney's passing," he said. "The world has lost a giant.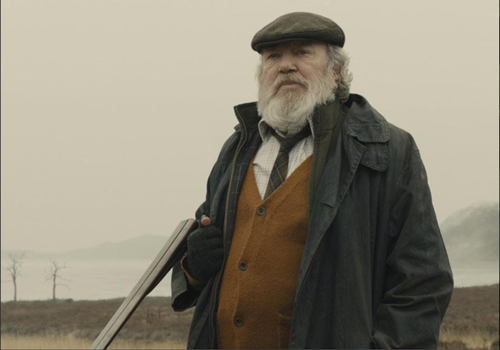 "Wherever Albert is now, I hope there are horses and good company."
Bond producers Barbara Broccoli and Michael G Wilson also joined Craig in saying their farewells to the late star, saying: "it was a privilege to work with him and an honour to have had him as part of our Bond family."
While Skyfall director Sam Mendes added: "He really was one of the greats - a brilliant, beautiful, big-hearted, life loving delight of a man. He will be terribly missed."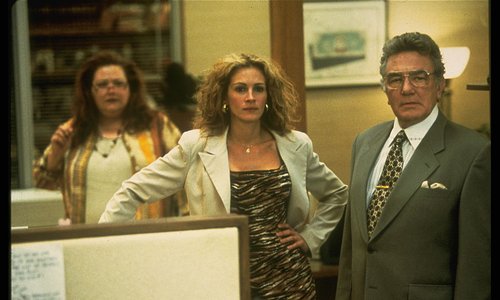 The five-time Oscar nominee and acting great died after a short illness surrounded by family members it was reported yesterday (Feb 7th).
Finney was best known for his roles as Scrooge and Mr Warbucks in Annie and was coined one of the leading actors of Britain's new wave cinema in the 60's.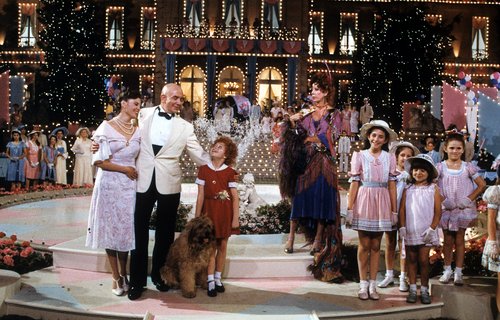 David Walliams, Bettie Midler and John Cleese were also among the other celebs that paid tribute to the movie giant.
Bettie Midler labelled the star 'One of the greatest actors of his generation' while Cleese said that he was more than just the greatest the greatest actor, adding: "What the Germans call "Ein Mensch"
#AlbertFinney is gone. One of the greatest actors of his generation; I remember him so vividly, especially in the film of "The Dresser". A revelation, and one of the most remarkable performances I have ever seen.

— Bette Midler (@BetteMidler) February 8, 2019
Albert Finney is gone...

The Best.

But more than our greatest actor...

What the Germans call "Ein Mensch"

— John Cleese (@JohnCleese) February 8, 2019
The beautiful Albert Finney. pic.twitter.com/pNkq7tZhEi

— David Walliams (@davidwalliams) February 8, 2019
"Whatever people say I am, that's what I'm not." RIP Albert Finney, the original Angry Young Man, thanks for 'Saturday Night, Sunday Morning', 'Miller's Crossing', 'Two For The Road', 'Gumshoe', 'The Dresser', 'Before The Devil Knows You're Dead', 'Tom Jones' & so many others... pic.twitter.com/TKGJYKcK8Z

— edgarwright (@edgarwright) February 8, 2019
"Don't let the bastards grind ya down" #RIP pic.twitter.com/OVPesMbglG

— Stephen Merchant (@StephenMerchant) February 8, 2019
I remember seeing SHOOT THE MOON with my Aunt Denise when I was about 10 years old. And then seeing ANNIE a few weeks later with my Mom. Then putting together that the father in both was the same man and thinking - wow, that's what acting means. Thank you, Albert Finney. pic.twitter.com/QyXOY0rKSO

— Ava DuVernay (@ava) February 8, 2019
Walliams simply posted an old black and white photo of the star from his earlier years with the caption "The beautiful Albert Finney".
Albert Finney first shot to fame as the star of Saturday Night and Sunday Morning in 1960, leading the new wave of Northern England stars on the big screen.
His acting grandeur also saw the Royal Academy of Dramatic Arts graduate star in films such as Tom Jones, as Hercule Poirot in Murder on the Orient Express, Churchill and Erin Brockovich alongside Julia Roberts.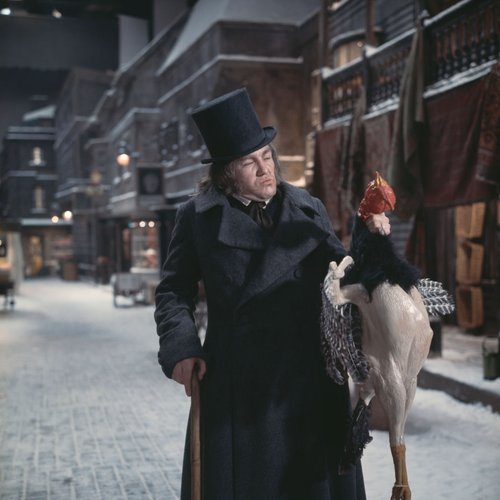 Actress Bernadette Peters, who played Annie alongside Finney in the 1982 box office hit said: "So sad to hear of the passing of Albert Finney . I had the great pleasure of working with him on 'Annie' the movie. Who could forget him in Tom Jones .RIP we will miss you!!!"
His high profile movie roster and talent bagged him five Oscar nominations and two Bafta awards, with the star also turning down a knighthood.
Finney died with his wife, Pene, and son, Simon by his side.
R.I.P Albert Finney