Married At First Sight viewers convinced JJ and Ella get together as show teases romance
12 October 2023, 13:55 | Updated: 12 October 2023, 14:01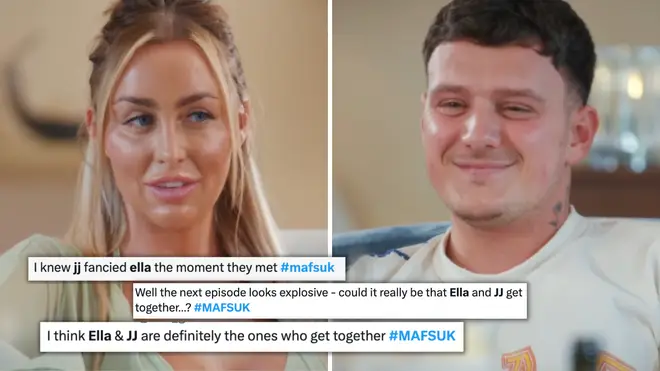 Married At First Sight have teased a potential romance for Ella and JJ in a recent episode as the brides and grooms break apart for a day.
Married At First Sight viewers are convinced that Ella Morgan, 29, and JJ Slater, 30, get together later in the series after sparks appear to fly between them.
On Wednesday night's episode, which saw Terence and Porscha leave the experiment after a dramatic week, the show teased a potential romance between Nathanial's wife and Bianca's husband.
On Thursday night's show, the grooms and brides will break apart for two separate days away, where the pair admit that they would like to kiss each other.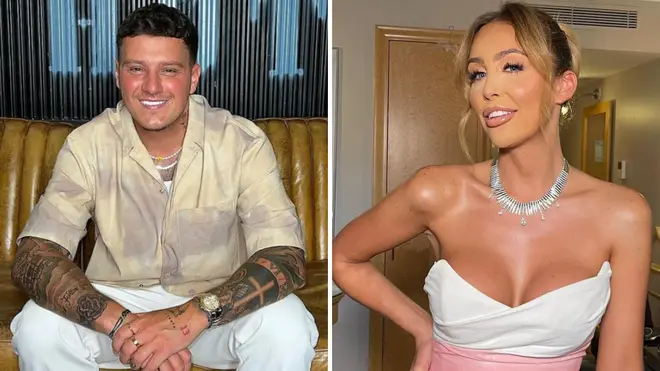 The teaser clip shows Jay picking up a card and asking the group: "Who would you most like to kiss?"
Ella and JJ can be seen sharing looks before she admitted to the group she would like to kiss him, with JJ adding that he would also like to kiss Ella.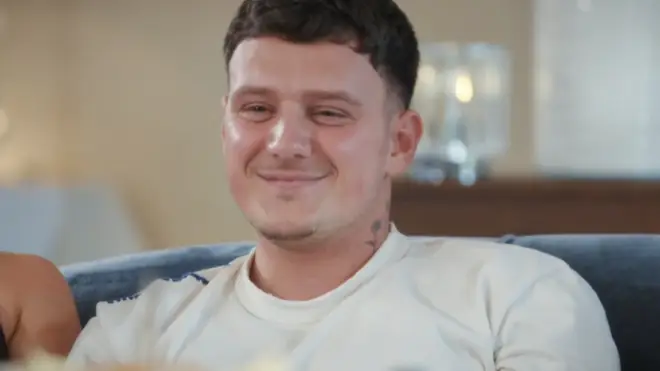 Last month, it was reported that Ella cheats on her husband, Nathanial, with another groom on the show.
A source told the Mail Online: "There's no denying that Ella and Nathanial were instantly attracted to each other the day of their wedding.
"But Ella's natural type is a straight man with masculine energy so one of the other grooms ticked more of her boxes.
"She didn't want to hurt Nathanial or go against the process because being part of the show means so much to her.
"Ella was looking for love and with the other groom, he adores her body and mind, and they had a much better chance of enjoying a long-lasting relationship together."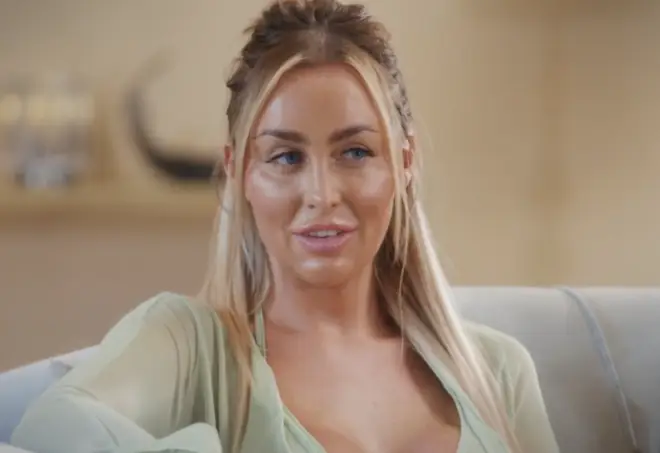 With these reports, Married At First Sight viewers are convinced JJ is the groom Ella cheats on Nathanial with.
One person commented online: "Well the next episode looks explosive - could it really be that Ella and JJ get together…?"
Another wrote: "I think Ella & JJ are definitely the ones who get together," while a third posted: "Ella and JJ is going to happen isn't it…"
Read more: