Married At First Sight's Terence and Luke hit out at 'fake' Porscha after shock exit
12 October 2023, 11:21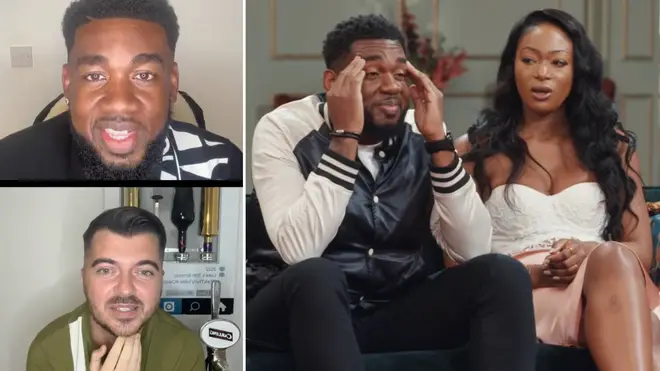 Married At First Sight's Terence dramatically quit the experiment this week after Porscha kissed other grooms in a game of spin the bottle.
Married At First Sight's Terence and Luke have hit out at Porscha after the groom decided to leave the show during Wednesday night's episode of the hit reality TV show.
During the commitment ceremony, Terence shocked the experts, viewers and his fellow grooms and brides as he told them that, despite Porscha voting to stay in the experiment, he would be leaving.
This comes after Porscha was exposed to have kissed other grooms during a game of spin the bottle which took place at a get-together which Terence did not attend.
Now, Luke and Terence have slammed Porscha's behaviour on the show during an Instagram live, where Luke claims the bride lied by telling the party her husband didn't mind her playing the game.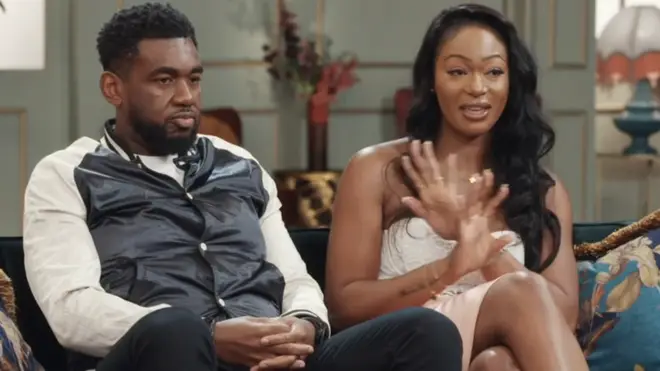 On the live video, which was filmed straight after the commitment ceremony episode aired, Luke and Terence reflected on the shocking events.
Terence told Luke it was "hard to watch" while Luke revealed he was "the only person" who knew he was going to leave the show.
Speaking of Porscha during the episode, Luke said: "How fake do you have to be to let them try and stay in the process, she was only there for one reason."
Terence shared that he did not want to be on the show for drama, but that "every week this woman's got me in drama", adding that while he may have "blindsided" Porscha, he had "checked out".
Luke went on to say that the bride "wanted to stay for the wrong reasons" before explaining: "It was a game to her, it was a massive game. The first time I spoke to you, I warned you. And I love the drama, but she is a drama queen."
Sharing more details about the spin the bottle game, Luke said: "She made out that you knew and you were happy with her playing the game."
Luke, who has admitted to kissing other grooms and brides during the game, added that the difference between him and Porscha was that his wife, Jay, was also at the party and they had set out "boundaries".
"The difference with me kissing someone and Porscha, is that Jay and I both played the game, we made boundaries", he said: "Porscha said Terence was ok with her playing the game. If I knew Terence didn't want her to play, I wouldn't have kissed her."
Terence also reflected on his first fallout with wife Porscha, where she accused him of "throwing a spoon at here", reflecting: "The amount of lies is ridiculous."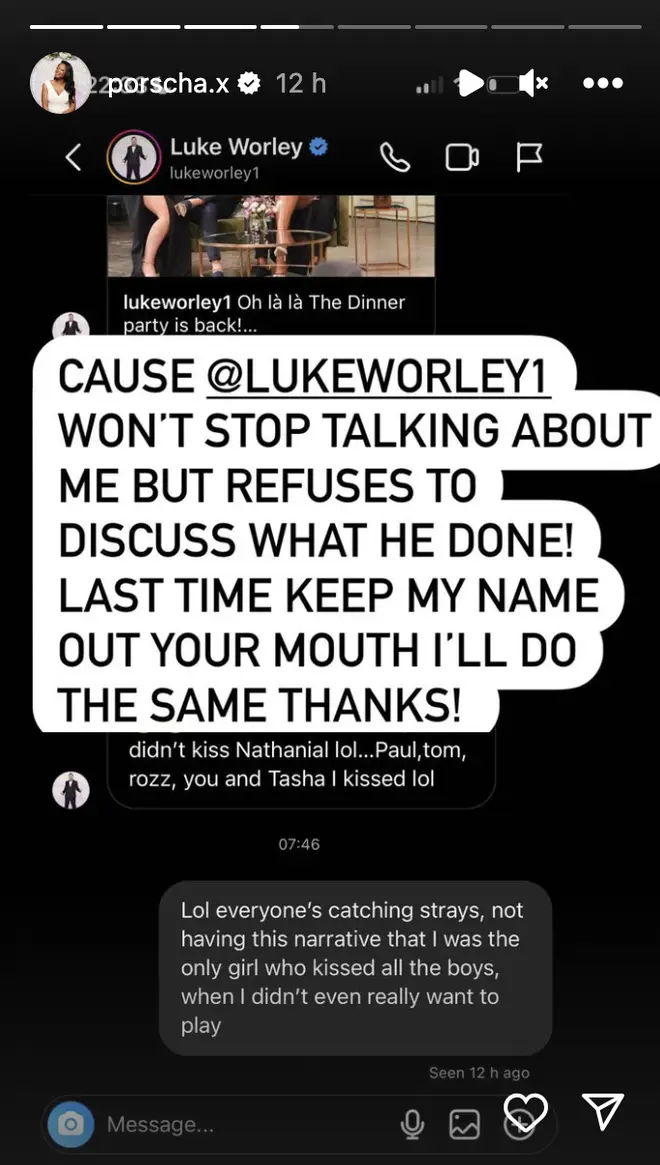 Porscha has since taken to Instagram to hit out at Luke, writing in a post: "Luke won't stop talking about me but refuses to discuss what he done! Last time keep my name out your moth I'll do the same thanks!"
In the scenes where Terence decided to leave the experiment, he told the experts: "I thought it was a pride thing, I thought everyone had the upper hand and they were laughing at me.
"So I was trying to say stay, trying to stay leave, I was toying for ages - it wasn't until the last minute I made the decision. I've taken time by myself and I've listened to some of the guys. But, I'm leaving."
Read more: