Michael Rice to represent the UK in the Eurovision Song Contest
9 February 2019, 10:58
The young singer was crowned the winner of You Decide.
Michael Rice has won the public vote to fly the flag for Great Britain at this year's Eurovision Song Contest in Tel Aviv.
The 21-year-old singer from Hartlepool, who also won All Together Now in 2014, was crowned the winner of Eurovision: You Decide and will be singing the track Bigger Than Us at the annual TV song competition.
Rice, who was voted into the finals of You Decide by judges Rylan Clark-Neal, Mollie King and Martin Humes, will automatically be put through to the finals of Eurovision as the UK are part of the big five - meaning that they are one of few countries that don't have to compete in the semi-finals.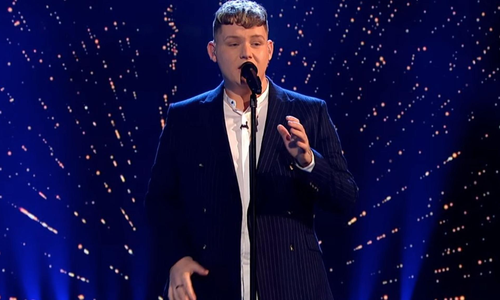 And despite the UK's recent history of struggle in the UK, the young singer is remaining positive about his chances in the competition.
Speaking to the BBC about his song choice, which Rice mentioned is dedicated to his late father, he said: 'I believe in this song 100%. It might just be a ballad but that song's got a big message and I can't wait to perform it and show the rest of the world what this song's all about.'
And Michael certainly has the backing of Eurovision: You Decide team with BBC producer Mel Balac adding: 'This has been such an exciting year for Eurovision: You Decide, with new format changes that we hope have really made the competition and programme more geared to find the perfect song.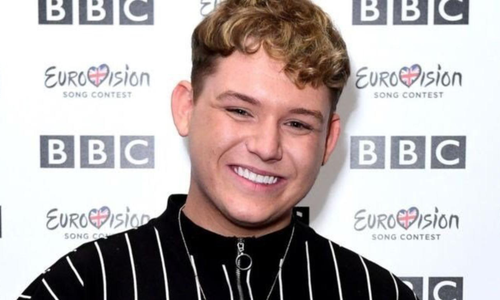 'We've had some incredible performances tonight by everyone and everyone's own individual take on the songs – well done to everyone! We are delighted for Michael and are proud to take Bigger Than Us to the Eurovision song contest final in May.'
Michael beat singing hopefuls Kerrie-Anne and former Britain's Got Talent singer Jordan Clarke to the top spot in Friday night's competition with the judges praising his vocal range and 'outstanding' performance.
Last year's UK entrant SuRie finished 24th out of 26 in the Eurovision song contest after a stage invader interrupted her performance by grabbing the mic and shouting slogans about the media.
The contest was won by Israeli singer Netta with her song Toy which had the message of encouraging people to celebrate their differences.
The Eurovision Song Contest 2019 will take place is Tel Aviv on the 18th May.