Millie Radford baby details: Boyfriend, due date and age revealed
11 May 2023, 08:20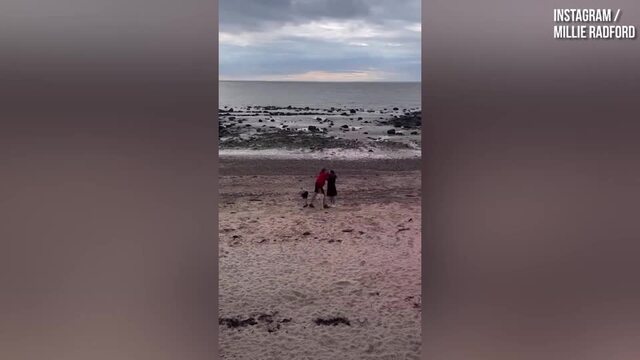 Millie Radford reveals she's pregnant
How old is Millie Radford and when is her due date? Here's what we know about the 22 Kids and Counting star...
Mum-of-22 Sue Radford is set to become a grandmother again, as her daughter Millie Radford is pregnant.
The 22 Kids and Counting star announced the amazing news with a video of her pregnancy scan shared on Instagram, as well as the gender reveal.
In the clip, Millie, her boyfriend and two children can be seen being showered in pink on the beach.
She wrote: "One more to love and adore 👶🏻 baby No3 is💗💙."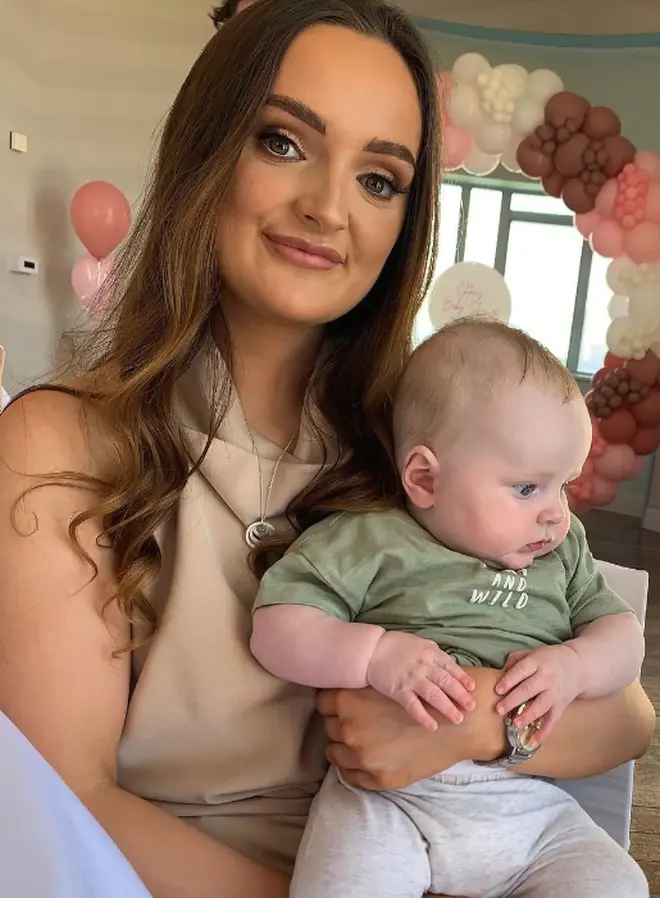 Friends and followers were quick to comment, with one writing: "Awwww congratulations ❤️".
"Aww congratulations to you Ophelia and Chester ❤️❤️❤️," said another, while a third added: "Fabulous news congratulations x."
But who is Millie's partner and how old is she? Here's what we know about the reality star…
Who is Millie Radford's boyfriend?
We don't know much about Millie's partner, but we believe he is called Harley and is the father of the star's youngest child Chester Bleu.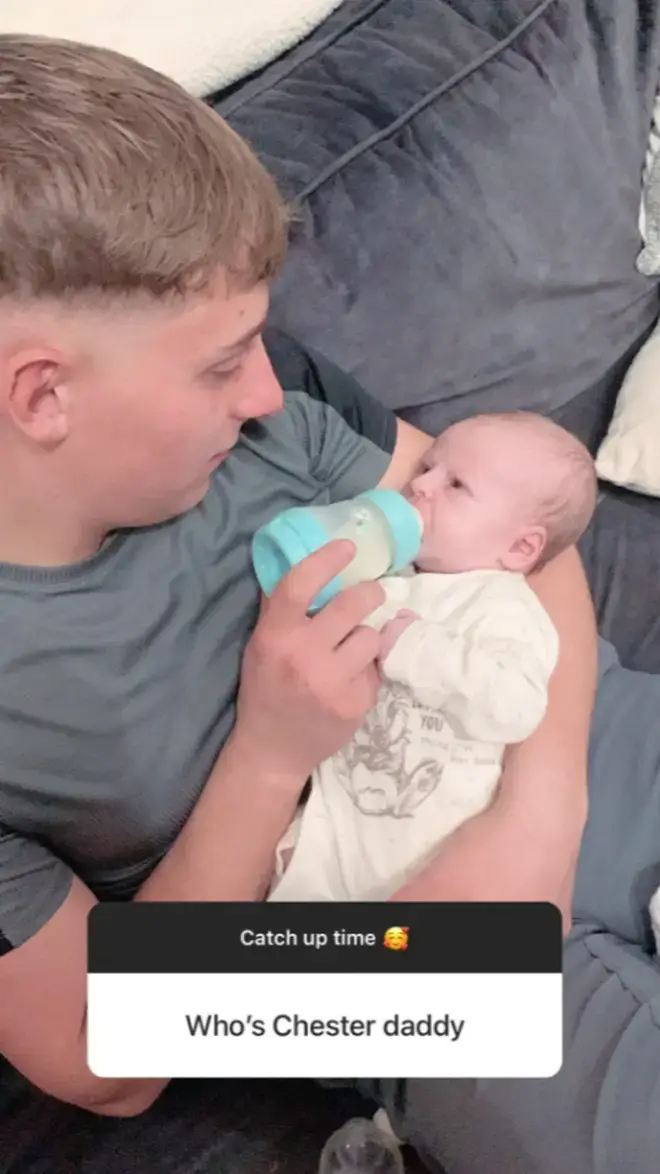 She previously shared a sweet photo of her baby dad holding their little boy in his arms.
Millie is also mum to daughter Ophelia Jo after first becoming pregnant at 18 with an ex boyfriend.
Speaking in a Q&A video on the family's YouTube channel in November 2020, Millie explained why her ex-partner isn't currently a part of his daughter's life.
"I'm not saying who he is because he's completely out of our lives," she said. "He's in a new relationship, we don't have anything to do with each other."
She continued: "We haven't had anything to do with each other for months – from pretty much the beginning of my pregnancy.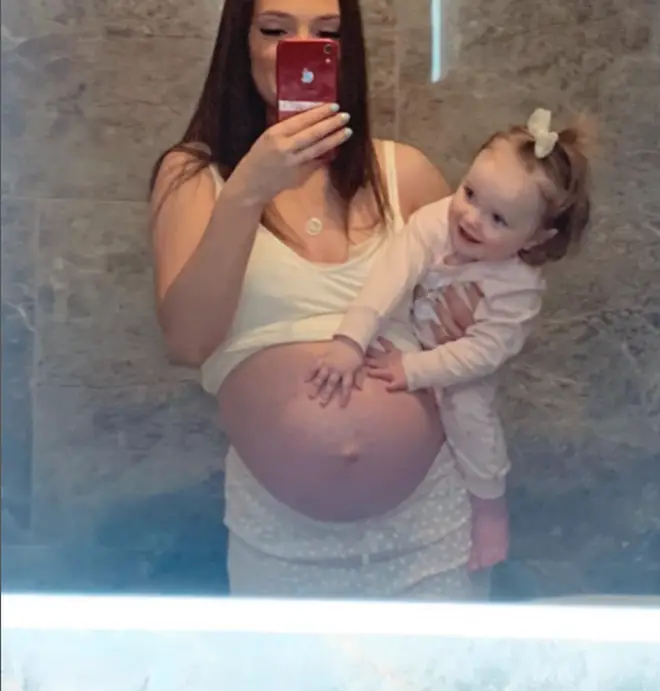 "He just wasn't happy to step up and be a dad so he's never been named."
How old is Millie Radford?
Millie Radford is 22-years-old and is the seventh child of Sue and Noel Radford.
Her parents are yet to comment publicly on her pregnancy, with the family recently having a row over a trip to Disney World.
Millie previously accused the couple of favouriting some of their grandchildren and 'using them for money' when they decided to take some family members on a luxury trip.
Taking to Instagram, she wrote: "Cute? But you've made money from all your grandchildren but choose your favourites. Said my piece."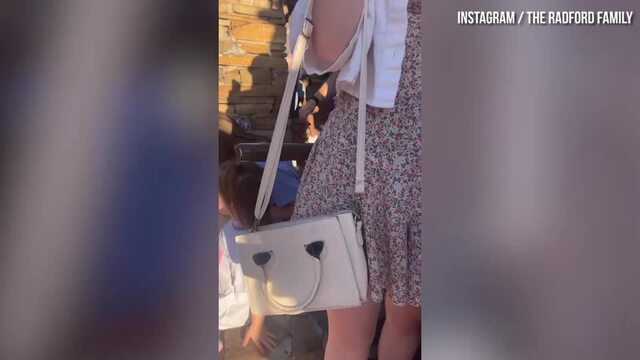 Radfords continue Disney World trip
When is Millie Radford's due date?
We don't know when Millie's daughter is due, but parents usually announce their news around the three month mark, which means she would give birth in November.
Millie previously admitted she doesn't want more than three children, saying she doesn't 'want to drive a minibus to school each day.'
She told The Sun: "I've changed more nappies than I can count and I am an expert at getting squirmy babies into tiny clothes.
"I have had a lot of practice. I started helping Mum with the babies when I was around eight years old — changing them, bathing them and feeding them.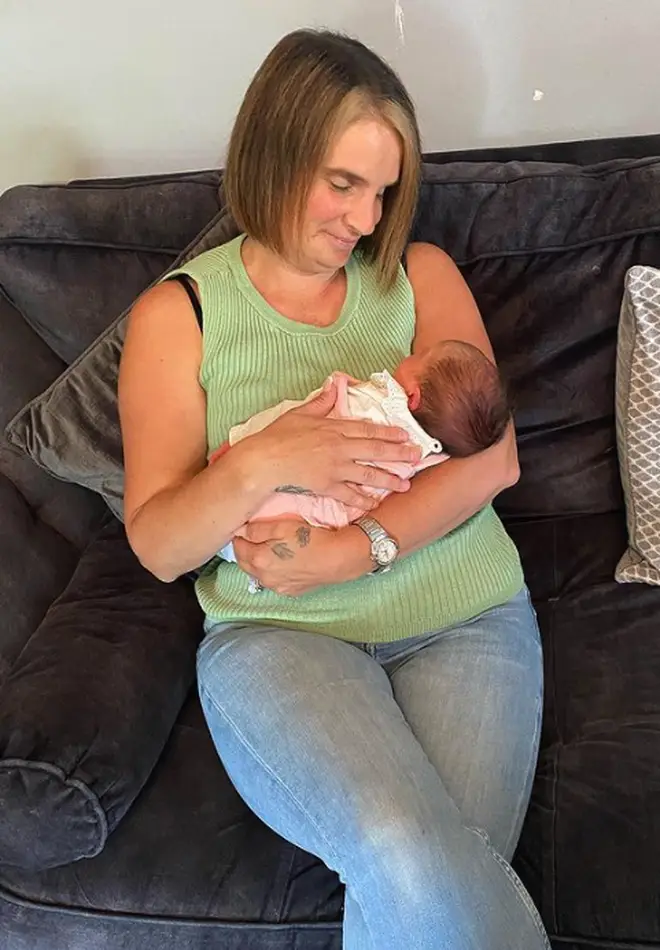 "My older siblings did it for me, and it's just how our family works.
"I don't know how they did it, but I also spent quite a bit of one-on-one time with my parents, too."
Sue and her husband Noel are parents to Christopher, Sophie, Chloe, Daniel, Sophie, Chloe, Jack, Daniel, Luke, Millie, Katie, James, Ellie, Aimee, Josh, Max, Tillie, Oscar, Casper, Hallie, Phoebe, Archie, Bonnie and Heidi.
They also have 13 grandchildren, Daisy, Ayprill and Leo, who are their daughter Sophie's kids.
Jacob, Maisie and Oaklyn who belong to their son Christopher, and Ophelia and Chester who are Millie's other little ones.
Chloe and her boyfriend Jake welcomed their daughter Mila last year, while Christopher's partner Nicole also has four children of her own; Bailey, Ethan, Albie and Tobie.