Paul Whitehouse reveals all about new Only Fools and Horses musical... and Del Boy's gone a bit Love Island
9 October 2018, 18:55 | Updated: 3 January 2019, 17:18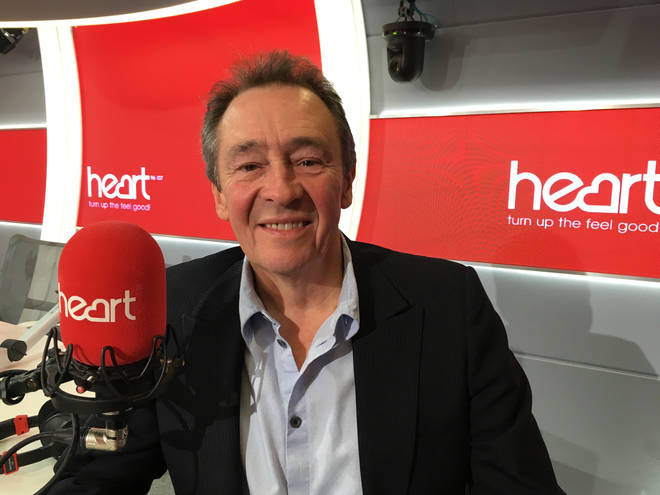 The new stage adaption of the classic BBC sitcom will be taking theatre audiences back to Peckham circa 1990 - and we can't wait!
"She's a bit of a sort" is something you'd expect to hear from a Love Island hunk… but it seems Del Boy Trotter wants in on the action, too.
Comedian Paul Whitehouse, 60, told Heart that there's one song in the forthcoming Only Fools and Horses musical that he thinks fans will be humming for days.
He said: "There's a well known scene in the TV show before Del meets Raquel where he visits a dating agency.
"We've got two songs that really establish Del for who he is when he has that meeting.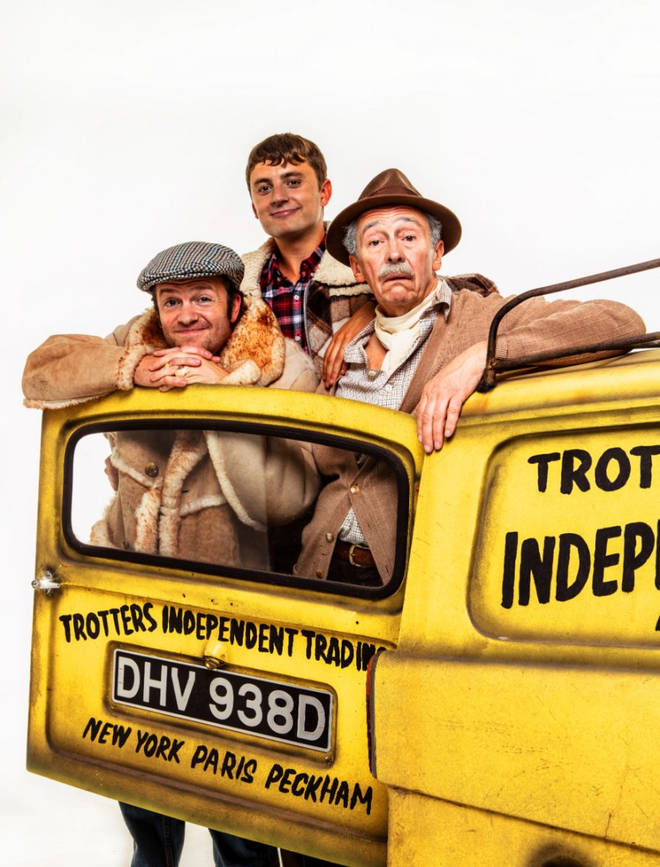 "One is called She's A Bit Of A Sort. It's a really great song, and it really nails Del and his character."
Paul has co-written the new Only Fools and Horses musical with sitcom creator John Sullivan's son Jim, adding that a lot of it is made up of familiar scenes from the show.
But while choosing which iconic moments from the show was hard, he added that coming up with new scenes and songs to make the narrative flow seamlessly made him further respect the genius of show runner John, who died in 2011 aged just 64.
"He wrote those series all on his own, tapping away on a typewriter, creating all those wonderful characters and scenarios," Paul explained.
"The last project he was working on before he died was a musical of Only Fools and Horses. This is his work."
Until being approached to work on the project by the show's producers, Paul had never met any members of the Sullivan family.
Hinting at the pressure that comes from working on a new adaption of a respected writer's legacy, he said: "It's been slightly daunting but an honour,.
"Jim is very conscious of his dad's legacy, but we are good mates now and we know how we should proceed.
"We have cherry picked parts we thought John would have used snd widen scenes to link those together and songs that I hope will establish the characters in locations and also in the plot."
Paul has previous experience of reimagining a TV show for the stage.
In 1998, his BBC programme The Fast Show enjoyed a successful run at the Hammersmith Apollo - but he admitted that taking a sitcom to a new format presented new challenges.
He said: "People have an image of it from what they've seen o the telly, and its very clever to cut from Nelson Mandela House to the Nag's Head.
"One way of doing it is with a song, somebody can be elsewhere on the stage and while that's happening, 'bang', you're in the Nag's Head.
"There is some serious design going on about how we can trip certain sets to come up.
"There are three big sets, the market, the Nag's Head and Nelson Mandela House - and the van is there, of course."
As well as the challenge of seamlessly moving through Peckham circa 1989, Paul, Jim and the team also have the additional challenge of giving the iconic characters a fresh lease of life - and look.
As well as Del Boy, Rodney and Grandad, the other much-loved characters set to appear are Raquel, Cassandra, Boycie, Marlene, Trigger, Denzil, Mickey Pearce, Mike and the Driscoll Brothers.
Paul said: "Those characters have been beautifully drawn, they are rock solid.
"Lennard Pearce, David Jason and Nicholas Lyndhurst did a fantastic job inhabiting those characters and we have to try and live up to that. They've set the benchmark and that's a good thing.
"Del Boy is a softy really but he's got a bit of front to cover that up. Tom Bennett who's going to be playing Del Boy has got that vulnerability and he's got some edge to him, as well."
Paul also spoke fondly of Chas Hodges of Chas and Dave fame who was a key member of the creative team.
The Cockney singer sadly passed away from organ failure earlier this month, meaning that he won't get to see his work performed when the show comes to the Theatre Royal Haymarket from February 9 next year.
Paul said: "It's such a tragedy. I wrote about two or three songs with Chas, and I got very close to him.
"We grew up in the same area, we both support Spurs and we went fishing in the same places and until recently he would send me pictures of bream that he had caught, or carp!
"It's weird I can't even contemplate that he's gone. It's hard to comprehend that he's not still with us.
"I think on opening night we'll have John Sullivan and Chas Hodges looking down, and hopefully on our side!"
Tickets for Only Fools And Horses the musical are available now